From typhoid to cholera to hepatitis A, Passport Health carries the most common travel vaccines in-stock and ready for your trip. No need for a second appointment.
Getting a prescription for malaria prevention is easy with Passport Health, which can send it to the pharmacy of your choosing. It's also our job to help passengers avoid mosquito-borne diseases like malaria, dengue or any other mosquito-borne illness by providing repellent, sprays and travel advise.
Although travelers' diarrhea isn't deadly, it can make for an unpleasant travel experience. You can protect yourself by using travelers' diarrhea kits available at Passport Health.
Travelers' diarrhea kits, mosquito nets and repellents are just the start. Passport Health offers a wide variety of travel supplies to help you stay safe and comfortable throughout your trip. See our Passport Health store to learn more!
Details & Directions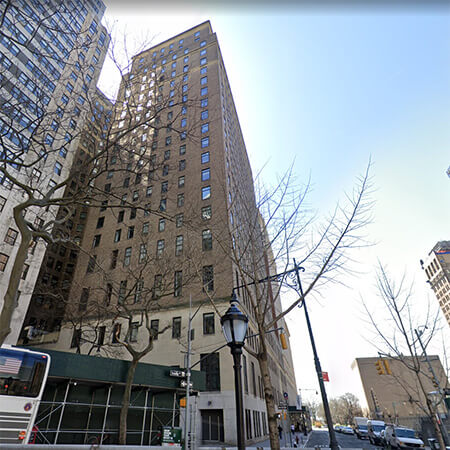 Conventiently located off Broadway, near Battery Park, Passport Health's Financial District travel clinic offers everything you need to travel safely.
Schedule an appointment today by booking online or calling .
Schedule Your Appointment Today
Customer Reviews
"

Great

"

"Very friendly service, easy to access the help I needed, and very supportive staff."
"

Great clinic

"

"This is a convenient and friendly facility. I appreciate the knowledge that the nurse possesses and the fact that we never have to wait."
"

Awesome sauce

"

"Clinic was informative, inviting, and fun! I believe it was Becky who helped us. He personality was just nice to be around. She genially seemed interested in helping us as if we were her own family."
"

Excellent service and consultation!

"

"The nurse thoroughly explained all the details and considerations given my travel plan and concerns."
"

Wonderful Nurse

"

"The lady who took care of me was extremely nice and professional. She made me feel at ease even though I was worried about the shot. I really appreciated that."
"

Efficient

"

"I've been impressed by your company from start to finish. The service is outstanding."