From typhoid to cholera to hepatitis A, Passport Health carries the most common travel vaccines in-stock and ready for your trip. No need for a second appointment.
Going to a country with malaria? Passport Health has you covered. We'll call in your antimalarial prescription for you, to the pharmacy of your choice. We also offer mosquito netting, repellents and advice to travelers heading to regions with these pesky bugs.
Infamously dubbed "Montezuma's Revenge", "Delhi Belly" and "Pharaoh's Revenge", travelers' diarrhea is something no one wants to experience, yet up to 70% of travelers will deal with symptoms during a trip. We can help you learn how to avoid the experience, and how to handle it if it does come up.
Travelers' diarrhea kits and mosquito repellents are among the many items we offer. To find out more about Passport Health, see our shop today!
Details & Directions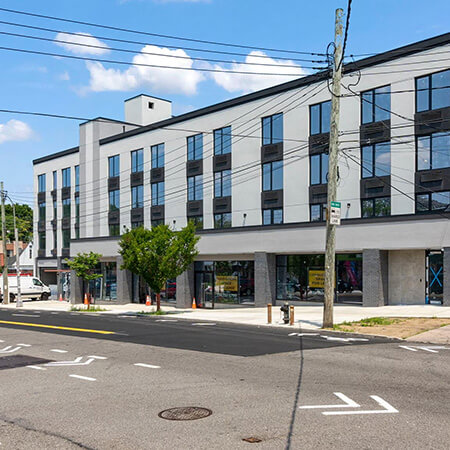 Located at Grand Central Parkway and Parsons Boulevard, Passport Health's Jamaica travel clinic offers all the travel vaccines you may need for any destination.
Schedule an appointment today by booking online or calling .
Schedule Your Appointment Today
Customer Reviews
"

Nurse is Amazing

"

"Seriously – great bedside manner and above and beyond. The nurse made the experience awesome."
"

Amazing experience

"

"The nurse was very knowledgeable and answered every question that I had. I had a very pleasant and smooth experience."
"

Fast, Friendly, and Easy

"

"The nurse was friendly and got me in and out quickly. Overall process was super easy!"
"

Great clinic

"

"Each of my visits to the clinic have been great! I appreciate the informative consultation that I received. The only thing that I personally had an issue with was the cost of the vaccinations. The prices were steep."
"

Mark has mad needle skills (and that's a good thing)

"

"the RN was fantastic in terms of his demeanor, he was very friendly and professional. His explanations to the questions were all fantastic. I only got one shot but the RN was super skillful and it was over before I even realized what was going on. Very satisfied."
"

Terrific service every visit!

"

"Have had travel vaccines as well as shingles. Have had great care throughout all visits! Highly recommend to all!"