Vaccine requirements and recommendations vary from country to country. Most of these vaccines include typhoid, hepatitis A and yellow fever, which differ from country to country.
Passport Health clinics have been designated as yellow fever immunization centers by the CDC. Yellow fever vaccination documentation is required for entry into certain countries.
Although vaccine-preventable disease case levels have decreased significantly over the last 40 years, they haven't completely disappeared. Routine vaccinations are still recommended for large portions of the population. Make sure you are protected before your next trip.
Everyone worries about the flu a couple months out of the year, but Passport Health plans for it year round. With offices nationwide, we work together with businesses to make sure we have the right vaccines for when you need them.
Details & Directions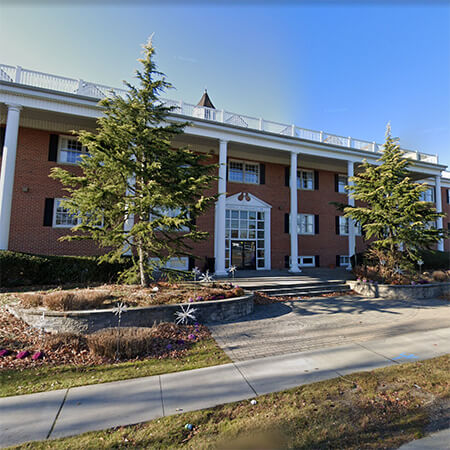 Conveniently located at Broadhollow and Sweet Hollow, Passport Health Melville travel clinic provides advice, vaccines and more to travelers on Long Island.
Schedule an appointment today by booking online or calling .
Schedule Your Appointment Today
Customer Reviews
"

Best Clinic Ever

"

"Fill out your forms before your visit, this will make your visit effortless. Short consultation and your on your way. Wait time is minimal. Great experience."
"

Quick and painless

"

"There to get my HEP A/B booster shot. Was in and out quickly and on my way. All Covid protocols were followed. Nurse was friendly and conversational without over doing it."
"

Travel Vaccinations

"

"The best place to manage your travel vaccination needs. Highly recommend PassPort Health"
"

Great Clinic

"

"Great experience, staff was friendly, knowledgeable and very thorough. They checked for all required vaccines for the region I was traveling to."
"

Great Assistance

"

"Great place to get covid test for travel. I had some trouble finding the building so make sure you leave time to find it!:) thank you for you help"
"

Excellent experience

"

"Our nurse was extremely friendly, polite, pleasant and knowledgeable- explained everything and didn't try to push anything, and … didn't even feel a thing when she did vaccinate us! would definitely come back again"