From typhoid to cholera to hepatitis A, Passport Health carries the most common travel vaccines in-stock and ready for your trip. No need for a second appointment.
Some countries require confirmation of immunization against yellow fever before allowing visitors to enter their borders. Passport Health locations offer the yellow fever vaccine and a yellow card (evidence of vaccination).
Our nurses use the most up-to-date information provided by the CDC, World Health Organization and other groups. They will help you make an informed decision on what you need and when to get it.
Details & Directions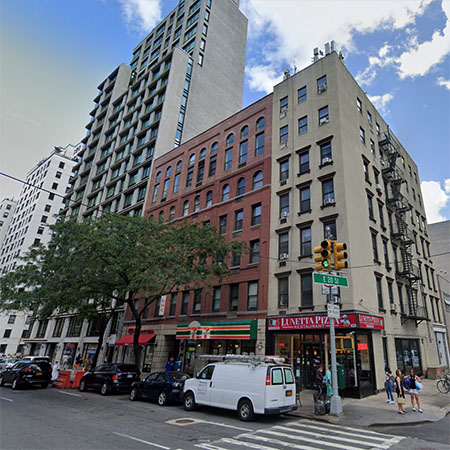 Located between Gramercy Park and Peter's Field off 3rd Avenue, Passport Health's Gramercy Park travel clinic provides key travel vaccine like typhoid, yellow fever and rabies to individuals traveling across the globe.
Schedule an appointment today by booking online or calling .
Schedule Your Appointment Today
Customer Reviews
"

Great help for last minute support (travel in less than a week)

"

"Knowledgeable, helpful, explained recommendations for vaccines and additional items that could be helpful. Would recommend."
"

Excellent Service

"

"The nurse who we met with was extremely knowledgeable and really made sure we understood everything fully."
"

Best travel clinic ever

"

"My nurse was knowledgeable, skilled in vaccine administration, friendly and professional."
"

best one stop shop

"

"They are friendly, informed. They make it so easy to get all needed vaccines in one place."
"

Easy experience

"

"The nurse who administered my travel vaccines and medications was knowledgable and efficient."
"

Such a great experience

"

"I had the most great and easy experience with getting my vaccine! I went in super anxious and after a couple minutes I knew I was in great hands!"