For entry into any country, a precise set of vaccines is necessary or recommended. Vaccines for foodborne infections like hepatitis A, typhoid and cholera are among the most common.
In certain areas, mosquito-borne disease is a severe concern. Depending on your itinerary, carry mosquito repellent and consider a Japanese encephalitis vaccine or antimalarials.
You should get vaccinated on a regular basis if you want to stay healthy. Don't forget to get vaccinated to protect yourself from illnesses such as chickenpox and shingles, flu and hepatitis B.
Passport Health provides a range of wellness programs to employers in the region, including flu prevention and wellness. On-site flu clinics, physicals, and wellness screenings are among them. Find out more today.
Details & Directions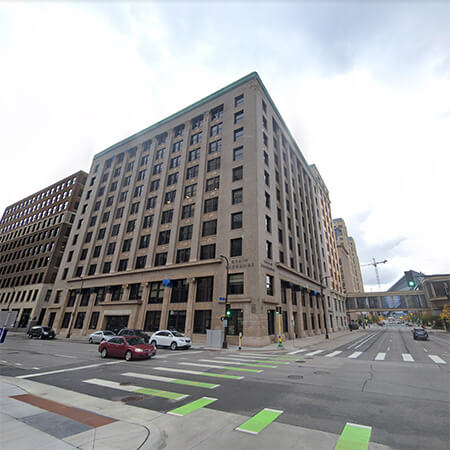 Passport Health Minneapolis Travel Clinic is conveniently located across from Minneapolis City Hall in the Grain Exchange building. We offer yellow fever, typhoid and other key vaccines for any trip.
Schedule an appointment today by booking online or calling .
Schedule Your Appointment Today
Customer Reviews
"

Quick and Easy

"

"Super organized, fast and efficient – hopefully will have results any time"
"

Great people-great experience

"

"The folks there are incredibly friendly, competent and accommodating! They go above and beyond-especially appreciated during coronavirus!"
"

Quick and easy

"

"Was in and out in 7 minutes, super clean and quick! Painless experience."
"

Thorough and smart nurse!

"

"I thought the nurse was very efficient and sensible about the travel advice. She also didn't pressure me to buy all the shots and all the expensive packages. She was respectful and a great conversationalist!"
"

Quick, friendly, efficient, polite

"

"The nurse knows her stuff. She was very polite and pleasant, answered all my questions, and she was very efficient getting me in an out timely. Thanks to Caren, I highly recommend Passport Health"
"

Excellent Service

"

"The team was very professional. Many thanks especially to the nurse who administered my shots. The entire team from reception to nurses are perfect! Thank you all."