Cholera, typhoid and Japanese encephalitis are just the start. Passport Health makes sure all recommended or required travel immunizations are in-stock and ready for your visit.
All Passport Health clinics are "Registered Yellow Fever Centers" by the Centers for Disease Control (CDC). Our clients receive the 'yellow card' or International Certificate of Vaccination, when they receive the yellow fever vaccine. This card is proof of vaccination and may be required for entry into some countries.
The importance of routine immunizations cannot be overestimated. For example, the CDC notes that many unvaccinated American travelers got infected during an immense measles outbreak in Europe in 2011. Passport Health can prepare you for key items on watch lists as well as more common illnesses such as chickenpox, MMR (measles, mumps and rubella), polio, influenza, hepatitis B and pneumonia.
Passport Health's medical professionals take the time to provide the highest standard of car for everything from helping you reduce your cholesterol to making sure you have all of the right vaccines and other shots necessary for work and life.
Clinics and Additional Information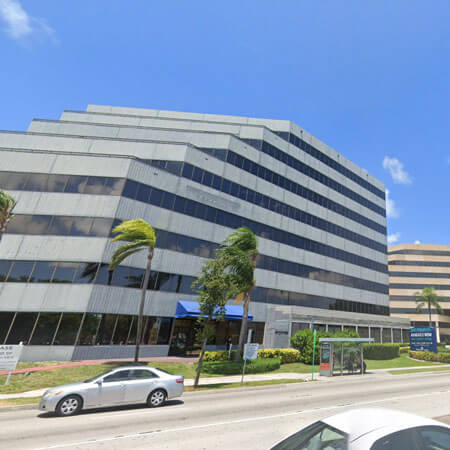 Passport Health provides the highest quality immunization and travel health care in the Florida area. See our clinics and learn more below.
Schedule an appointment today by booking online or calling .
Customer Reviews
"

Excellent service

"

"Organized, thorough and efficient. The nurse on duty knew their stuff and was great."
"

Great Experience

"

"The nurse was very friendly and only gave me the shots I would need for my trip."
"

Wonderful Clinic!

"

"Everyone was so kind, so nice, and when my flight was cancelled they were quick to help with accommodating new vaccination time. They really care, thank you!"
"

Very efficient

"

"Everything about the country was visiting was covered. She had the shots that I needed ready. She had the bug spray and bug repellent available. A One-Stop shop"
"

Quick and easy for all your medical travel needs

"

"Everything you need to know medically about the country you are traveling to. And any medications you require, but they don't push anything you decide to pass on. Staff was wonderful."
"

Excellent & Knowledgeable

"

"The nurse was fantastic and gave excellent information to allow me to make informed choices."
"

Great Staff. In and out with no questions!

"

"The RN is a well seasoned vet with a positive attitude and wealth of knowledge. Well done passport health!"
"

Nurse was fantastic

"

"Loved the care and knowledge that was given. So much appreciated!"
"

Good help with travel

"

"Our clinician was prepared and knowledgeable. We started a little late (15 minutes) so I would recommend allowing more time per client."
"

Nice and Courteous

"

"The nurse was very courteous and established the ASL Interpreter through the iPad because we are Deaf clients. Thanks."