Depending on where you're traveling, your local Passport Health Medicine Specialist will be able to recommend vaccines to help keep you safe from foodborne infections. Contamination is usually caused by faulty sewage systems or contact with infected water can lead to diseases such as cholera or hepatitis A.
People going to certain countries, particularly those in sub-Saharan Africa and Southern Asia, should travel with yellow fever vaccination, netting, repellants, and potentially antimalarials depending on the risk level. Passport Health staff can work with you to carefully assess your needs.
The protection you need depends on where you're going and the history of your health. To ensure your safety abroad, Passport Health offers specialty vaccines such as Japanese encephalitis and rabies. But in order to keep you safe at home, we also bring regular immunizations such as hepatitis A / B combination vaccine, TDaP and MMR.
Our travel healthcare professionals are reviewing your itinerary and providing your trip with the information you need. There are no two different destinations, your travel health plan should be as unique as your trip.
Details & Directions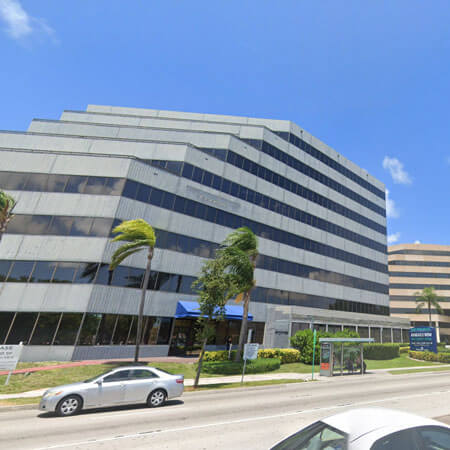 Conveniently located off Biscayne and Sans Souci, Passport Health's North Miami travel clinic offers all the immunizations and services you need to stay healthy abroad including yellow fever and typhoid immunization.
Schedule an appointment today by booking online or calling .
Schedule Your Appointment Today
Customer Reviews
"

Best experience

"

"The nurse was very friendly. Even though I was 30 min late for my appointment she waited for me patiently while I was feeling out my application"
"

Great experience

"

"Service was great. Nice experience. Nurse very informative and polite. Thanks!"
"

Great experience

"

"The nurse was great. Funny, nice and very efficient, capable and knowledgeable. Great job!"
"

Wonderful experience!

"

"The nurse was thorough and knowledgeable about my required immunizations. Thanks for a great experience!"
"

Very knowledgable clinic

"

"Our visit to the clinic was a very easy experience. The nurse on staff was excellent in explaining everything to us and was helpful in what extra's we needed to buy."
"

Awesome experience

"

"Explained everything very well and made the whole process very smooth and straight forward, would definitely recommend"