Vaccines are necessary for travel to even the most popular regions. Peru and Brazil require yellow fever vaccination for many travelers. Typhoid immunization is highly recommended for India. Make sure you are protected with Passport Health.
While yellow fever can be avoided by using insect repellent and wearing proper clothing, the yellow fever vaccine is the best way to avoid contracting the disease. To access several countries, you'll need a "yellow passport" from a licensed Yellow Fever Vaccination Center. Yellow fever vaccine is available at Passport Health Clinics, which are accredited and equipped to do so.
Infamously dubbed "Montezuma's Revenge", "Delhi Belly" and "Pharaoh's Revenge", travelers' diarrhea is something no one wants to experience, yet up to 70% of travelers will deal with symptoms during a trip. We can help you learn how to avoid the experience, and how to handle it if it does come up.
No matter the business, Passport Health is ready to provide excellent care to your employees.
Details & Directions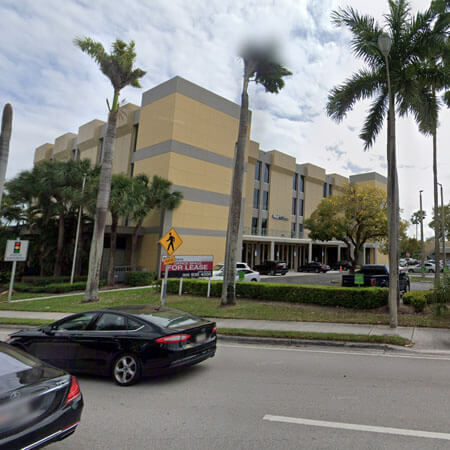 Passport Health's Pinecrest clinic offers typhoid, rabies and other key travel vaccines for your trip. Whether you're going to Argentina for pleasure or Zimbabwe for work, we'll help you travel safely.
Schedule an appointment today by booking online or calling .
Schedule Your Appointment Today
Customer Reviews
"

Wonderful Person

"

"The nurse who l talked with was very sweet and kind….she was very knowledgable and extremely helpful….she was very thorough with everything, including speaking to my fiancee to explain things better than l could….she is definitely a keeper"
"

Wonderful travel advisor

"

"Lisa was very thorough over reviewing vaccine record to ensure what i needed for this trip and pending fall trip. What a pleasure."
"

Absolutely amazed at how nice and friendly this place was

"

"I believe my RN s name was Nicolas. He administered the vaccinations I was getting and he was very thorough in explaining each vaccine and what to expect afterwards. Extremely nice guy! I have never had any appointment that was as awesome as this one was."

Submitted by:

David Brandon Pope
"

Amazing clinic

"

"My time at the passport clinic was amazing. I loved the lady who helped me with my travel requirements as well as talking through everything with me. On top of this she was super helpful in reviewing my medical records as well as talking to me about why each vaccine was required"
"

Awesome experience

"

"The nurse who helped me was incredibly informative and very nice! It was a great experience!"
"

Awesome visit

"

"My experience was great the nurse was a joy and very helpful and insightful!"