Cholera, typhoid and hepatitis A are just some of the vaccines Passport Health keeps in-stock for your trip. We offer a variety of travel immunizations for your specific journey.
Many countries require proof of yellow fever vaccination for entry. Passport Health clients are provided with the International Certificate of Vaccination (yellow card) and all our clinics are registered with the CDC to be yellow fever vaccination clinics. Our specially trained staff uses the most current information and statistics from the World Health Organization and Centers for Disease Control and Prevention to inform you on the risks and benefits of travel.
Travelers' diarrhea affects millions of vacationers and business people every year. The infections that cause the sometimes embarrassing symptom are very common, especially in some of the most popular destinations like India and the Dominican Republic. Prepare before you go with a cholera vaccine and a Passport Health Traveler's Diarrhea kit.
How many staff travel abroad on a yearly basis? Do you have any concerns about the impending flu season? Passport Health helps businesses and organizations stay healthy all year long with its services. For onsite flu clinics, travel immunizations and biometric screening, contact Passport Health.
Details & Directions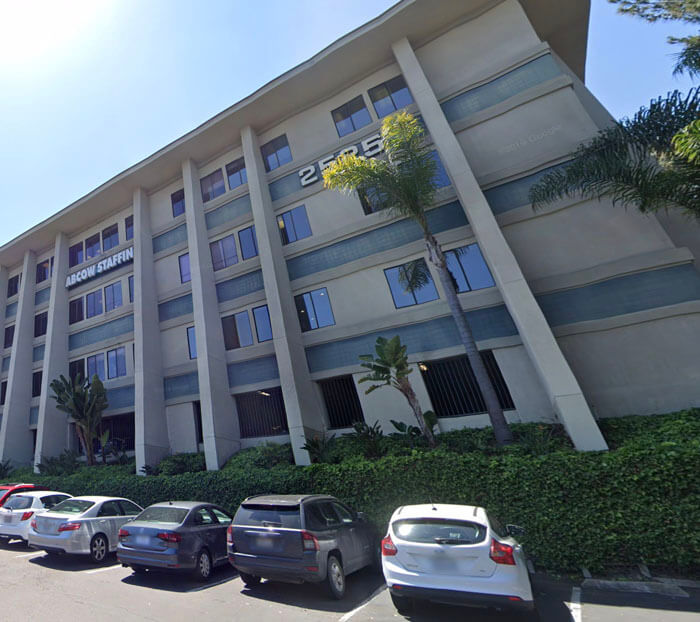 Passport Health San Diego, conveniently located on Camino Del Rio South, is your one-stop-shop for travel immunizations, medications and supplies for your international trip.
Let our travel health specialists put your mind at ease and prepare you for your next trip abroad.
Schedule Your Appointment Today
Customer Reviews
"

Very Impressed!

"

"After struggling to find yellow fever vaccine due to lack of availability by the manufacturer, we called Passport Health and got right in without any delays. They were very professional, informative and we were very impressed."
"

Above and Beyond

"

"The clinic went above and beyond the call of duty. Scheduled us a very late afternoon appointment, called when we were on our way but running late to let us know not to worry, and were there waiting with the necessary vaccination when we finally arrived. Can't say enough about how much we appreciate their professionalism and kindness!"
"

Professional Organization

"

"I found Passport Health to be a very professional organization from the time I booked the appointment. The advise that I got was first class. I fully recommend them."
"

Great Service

"

"They were very nice and helpful. I was in and out quickly with needed vaccines and they (without asking) gave me a replacement (with all my documentation) yellow vaccine card that was worn from years of being in my passport case. Thank you!"