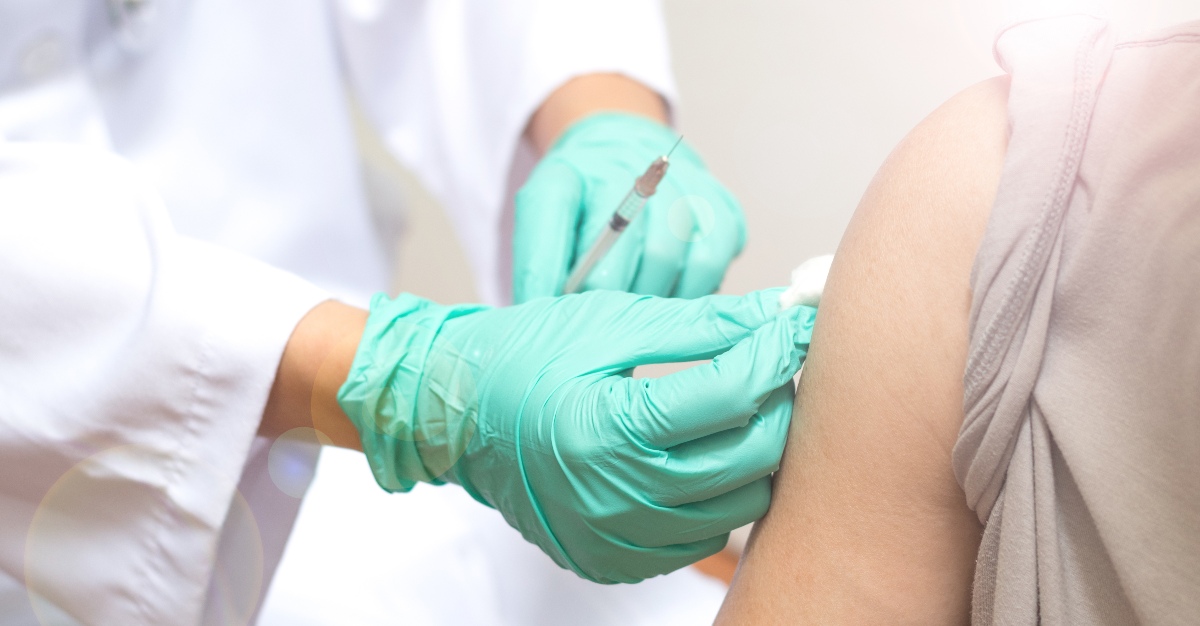 Exposure to the chickenpox virus is nothing new. While there is a vaccine to prevent the common virus, many children catch the virus before they are vaccinated.
In most cases, the bout with chickenpox is manageable, but there is an important long-term effect that goes ignored: shingles. The same virus that causes chickenpox can also lead to shingles later in life. Luckily, like chickenpox, there's an effective vaccine for shingles.
The shingles vaccine offers excellent protection against shingles for anyone over the age of 50. But, like many vaccines and medicines, there can be some side effects to the shingles vaccine.
What Does the Shingles Virus Do?
Shingles is a viral infection that is caused by varicella-zoster virus (VZV), which is the same virus that causes chickenpox. Anyone who previously had chickenpox, still has the virus–it just lies dormant in the body and can develop into the shingles later in life. This is why anyone previously infected with chickenpox can become infected with shingles.
The shingles virus causes a rash to break out, which can often cause itching, burning, and pain. It can last anywhere between two to four weeks and the majority of people infected with the virus do make a full recovery.
Symptoms
The first symptoms to show are: fever, weakness, burning, and tingling. A few days after the initial symptoms, the first signs of the rash will appear. Red or pink blotchy patches will start to appear on your body and can cause shooting pain in some cases, possibly even spreading to the eye. During this stage, shingles is not contagious.
After the initial few days, the rash develops into blisters, which are like chickenpox. They develop over the course of a few days, although they don't spread over your entire body. Blisters commonly occur on the torso and face.
Once blisters develop, shingles can become contagious. No one can catch shingles from someone infected with it, but if you have never had chickenpox or the chickenpox vaccine, you can contract chickenpox from someone who has shingles.
The blisters can erupt and ooze, and then scab and crust. They may have an itching sensation, but it's best to avoid scratching at them.
It can take up to two weeks for each blister to crust over. Once all blisters are crusted over, there is little to no chance of spreading the virus.
Shingles can sometimes leave scars from the blisters, but this doesn't happen very often. Pain can also continue where the rash was for months after being completely healed.
While many believe you can't contract shingles after having it once, the CDC warns against this. It is possible to get shingles a second time, which is why getting the vaccine is important.
Who Should Get the Shingles Vaccine?
The vaccine is recommended for all healthy adults 50 years or older, because they are more likely to develop shingles than those younger than 50. Other reasons to get the vaccine include: if you've had shingles, if you've received a different vaccine, or if you're unsure whether you have had the chickenpox.
If you've had shingles before, it is possible that you can get the disease again. The CDC recommends getting the vaccination if you've had shingles before. If you currently have shingles, the CDC suggests waiting until the rash is gone before getting vaccinated.
Studies have shown that most adults over the age of 40 had the chickenpox as children. If you don't remember having the chickenpox as a child, the safe option is to get the shingles vaccine, because it will prevent shingles from developing.
Side Effects of the Shingles Vaccine
The vaccine comes in two doses given 2-6 months apart. Two doses of the vaccine provide over 91-97% protection against getting the shingles. Not only does it protect against shingles, but postherpetic neuralgia (PHN) as well, which is a common complication of shingles.
While the vaccine can be extremely helpful, there are mild and serious side effects to it.
Mild Side Effects
Mild side effects caused by the shingles vaccine are: redness, swelling, itching, soreness, headache, shivering, fever, stomach pain, and nausea. Most of these side effects are easily treatable and go away within a day or two.
Serious Side Effects
A serious side effect that can be caused by the vaccine is anaphylaxis, which is an allergic reaction. Anaphylaxis is a life threatening reaction to something you are allergic to.
Signs of anaphylaxis are: hives, swelling of the face, warmth or redness of the skin, dizziness, trouble breathing, rapid pulse, and an irregular heartbeat. If you experience any of these symptoms after being vaccinated for the shingles, get medical help right away.
Do you have any questions about shingles or the vaccine? Passport Health can help! The vaccine is available at all Passport Health clinics. Give us a call at or book an appointment online and speak to a travel health nurse.
Have you received a shingles vaccine before? Did you know the immunization could cause some side effects? Let us know in the comments, or via Facebook and Twitter.
Written for Passport Health by Elle Johnson. Elle Johnson is a senior multimedia journalism student at the University of South Carolina. Johnson is graduating with a bachelor's degree in December and is a freelance writer in her free time.