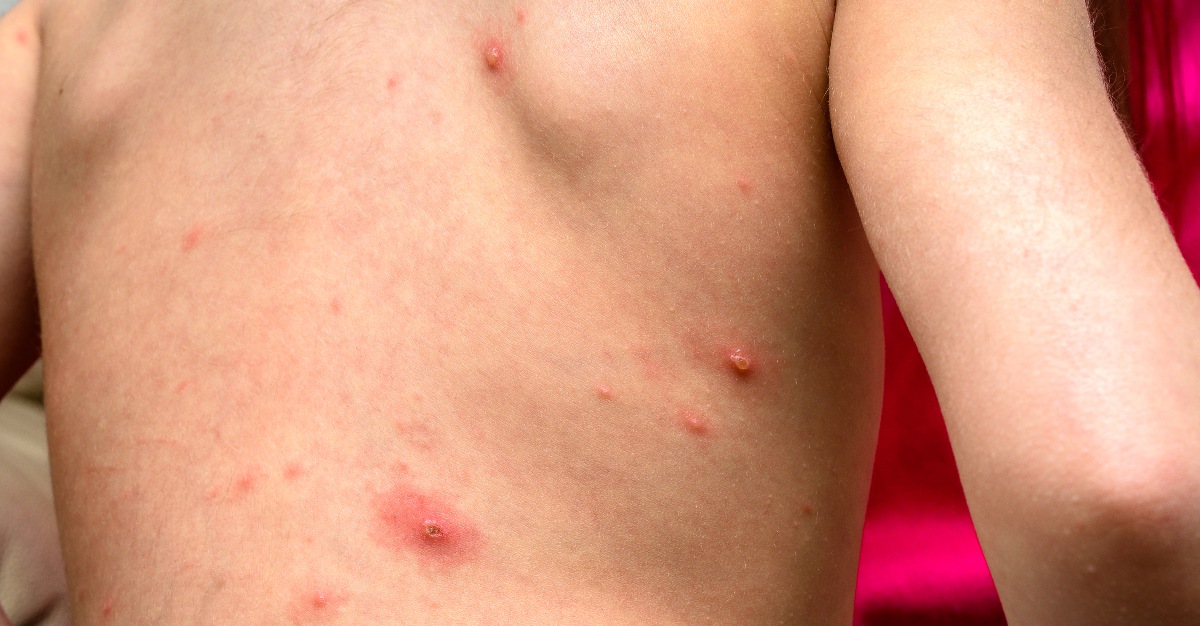 Since the first case of measles in the New World-era United States 250 years ago, the country has had a rocky time with the disease.
It once killed thousands of people annually, but was eliminated due to a successful vaccine. The virus has since risen up to infect again as vaccination rates dropped. Recently measles has made a startling comeback with over 1,000 cases in the U.S. this year from January to June alone.
But how did we get here?
Let's follow the virus's journey and walk through the history of measles in the U.S., starting with the first "American" measles outbreak reported in 1765.
Early Starts
The first known cases of measles in America was documented in 1765. It was then that European settlers brought the virus to the New World. This population shift brought many "new" diseases to the Americas including measles, smallpox, influenza and chickenpox, and unwittingly devastated Native American populations.
After over 100 years passed, systematic reporting of various diseases in the U.S. began. Routine measles reporting specifically did not begin until 1912. Following this, an average of 6,000 measles-related deaths would be recorded each year over the course of the decade.
It was not until the mid-1900s that vaccine research began in earnest after Danish physician Peter Ludwig Panum discovered past measles patients now had immunity to the disease.
During this time, nearly all children would be infected with measles by the time they turned 15. According to estimations, 3-4 million people got measles in the U.S. each year. Approximately 400 to 500 deaths would come from the illness, with nearly 50,000 hospitalizations.
In 1954, John F. Enders and Dr. Thomas C. Peebles finally isolated the rubeola virus in a teenager's blood. Less than a decade later in 1963, the pair created an immunization, the Edmonston-B strain. They officially licensed it in the United States, marking a major triumph against a highly-common virus.
Five years later in 1968, a new, improved vaccine (the Edmonston-Endners strain) was created by Maurice Hilleman. Shortly after its creation, it was combined with the vaccinations for mumps and rubella. The essential MMR vaccine was created and is still used today.
Created by MPH@GW, the online MPH program from the George Washington University
Vaccine Impact
In 1978 the CDC set a goal to eliminate measles from the U.S. by 1982. Though this goal was not met by the deadline, the widespread vaccination efforts did dramatically reduce infection rates across the country. By 1981, measles cases dropped by an impressive 80% compared to the previous year.
New outbreaks amongst vaccinated school children in 1989 caused experts to recommend two doses of the MMR vaccine instead of just one. A more effective immunization plan resulted from the change, decreasing measles case rates even more.
With the dawn of the new millennium came the elimination of measles in the United States in 2000. Since that time, an estimated 17.1 million lives were saved around the world from 2000 to 2015 due to higher vaccination rates.
The Return of Measles
High measles infection rates have been in the news considerably in the past year, but did you know the illness's growing return began as far back as 2008?
Between January and July in 2008, 131 measles cases were reported from 15 states. This amount was the highest recorded for just over a decade.
But, it didn't stop there.
In 2011, measles infection rates increased on a global scale, also increasing the rate of imported cases in the U.S.
Often, this problem is a result of unvaccinated American travelers. This group may believe they already had standard childhood vaccines such as MMR, or simply do not consider that the disease is active in their destination country. After catching the virus abroad, tourists bring it back home. Occasional cases then have the potential to turn into large outbreaks.
The trend of rising U.S. measles infection rates continued in 2013, when a new series of 11 outbreaks began. Three of these outbreaks included more than 20 cases.
Case numbers continued to rise in 2014 when measles cases spiked to 600, an unfortunately notable 20-year high.
The following year in 2015, Disneyland made headlines as the stage for a significant outbreak. The outbreak spread through seven states and over national borders to Canada and Mexico. The Anaheim park was also the site of a Legionnaires' disease outbreak in 2017.
More than 370 measles cases occurred in 2018 with yet another rise in imported cases from people outside the United States. Infection rates have already almost tripled in just six months of 2019, with particularly hard-hit states including Washington and New York.
The Future
As we recently covered, a new study published in BMC Medicine states that vaccine rates may rise up to 50% by 2050.
The study authors concluded that several high-income countries like Singapore and South Korea have already met the "elimination threshold" for the maximum amount of unvaccinated people per country present while disease eradication is still possible. Other countries such as the U.S., United Kingdom, Italy and Australia are at risk of reaching this threshold.
If you'd like to help prevent the rise of measles and other such diseases for the future, get vaccinated today.
Have you or someone you know had measles? Did you realize how much measles outbreaks have fluctuated in the U.S. throughout history? Do you plan on getting vaccinated? Let us know in the comments below, or via Facebook and Twitter.
Images created by MPH@GW, the online MPH program from the George Washington University
Written for Passport Health by Katherine Meikle. Katherine is a research writer and proud first-generation British-American living in Florida, where she was born and raised. She has a passion for travel and a love of writing, which go hand-in-hand.