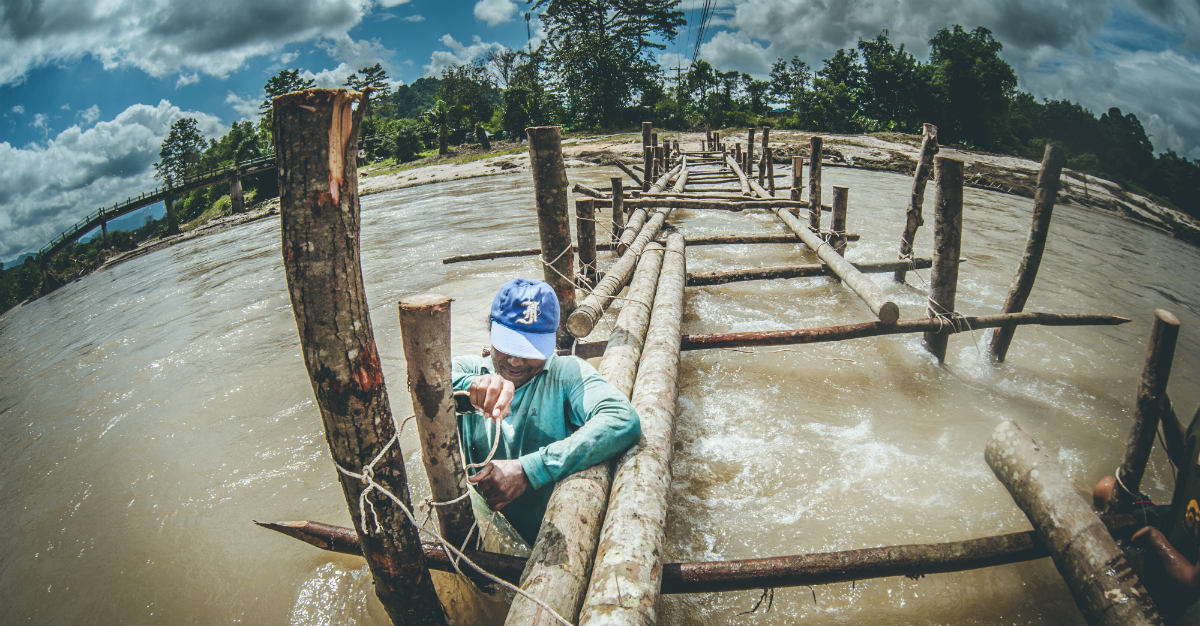 Global warming isn't just affecting our environment and landscape, but also could influence the spread of disease.
A study from the American Clinical and Climatological Association (ACCA) shows that there is a relationship between climate change and the spread of cholera.
The study shows that as natural disasters and temperatures increase, so do cholera cases. The deadly disease may spread worldwide along with global warming.
Cholera is an infection of the intestine, which causes leg cramps, vomiting and severe diarrhea. Without treatment, the disease can become severe and deadly within hours. Up to 143,000 individuals die from cholera each year, according to the World Health Organization.
Spread through contaminated food and water, cholera is already a common result of natural disasters. This comes from events like hurricanes and floods that spread the polluted water. The ACCA study focused on the spread of Vibrio cholerae, which is the bacteria behind cholera. Occurring naturally in the ocean, Vibrio cholerae and the disease it causes will reach new areas with natural disasters.
The study was focused in the Chesapeake Bay area, but scientists believe their findings could apply to other parts of the world.
As natural disasters increase, so does the need for plans to prevent these outbreaks.
Another study at The University of Maryland may have the solution with a different use for this research. With decades of analysis from cholera cases, they may have a plan to predict future outbreaks.
In the study, researchers used drones to collect data through satellites. The data can help foresee outbreaks a few months before they begin.
The scientists use satellite images to track the way cholera spreads in relation to the environment and how it interacts with humans. They can specifically predict and track climate and water cycles. As we know, these cycles are able to spread contaminated water. By researching and predicting patterns of the cycles, scientists can foresee an outbreak.
The researchers found consistencies with high air temperatures and periods of large rainfalls. These situations proved to be indicators of increased bacterial growth. In rural coastal areas of the world, these conditions could prove problematic. They often lack proper filtration systems to get rid of the contaminated water.
A similar tactic has been used to track malaria in other parts of the world. Scientists in Malaysia have used the method with drones to map the disease's spread.
If traveling to a region that poses risks of cholera, make sure to take precautions to avoid the disease. Ensure that all food is properly handled and cooked and only drink water that's bottled or purified.
Many countries are currently in midst of cholera outbreaks. Some of the notable nations include Kenya, Nigeria, Tanzania, the Dominican Republic and Haiti. Yemen continues to battle the world's worst cholera outbreak, leading to thousands of deaths.
If you are traveling to any of these countries, practice extreme caution.
The cholera vaccine is the most reliable method to stay free of the disease. The vaccine can reduce risks of cholera by 90 percent if taken within 10 days of the trip.
Looking for more information about cholera? Take a look at our history of the vaccine or tips to avoid cholera while traveling.
Any questions about the relationship between cholera and climate change? Let us know in the comments or via Twitter and Facebook.
Written for Passport Health by Kaitlyn Luckow. Kaitlyn is a freelance writer, photographer and English teacher in Milwaukee. She has a passion for capturing and writing other people's stories. You can find her at sayhellostory.com.