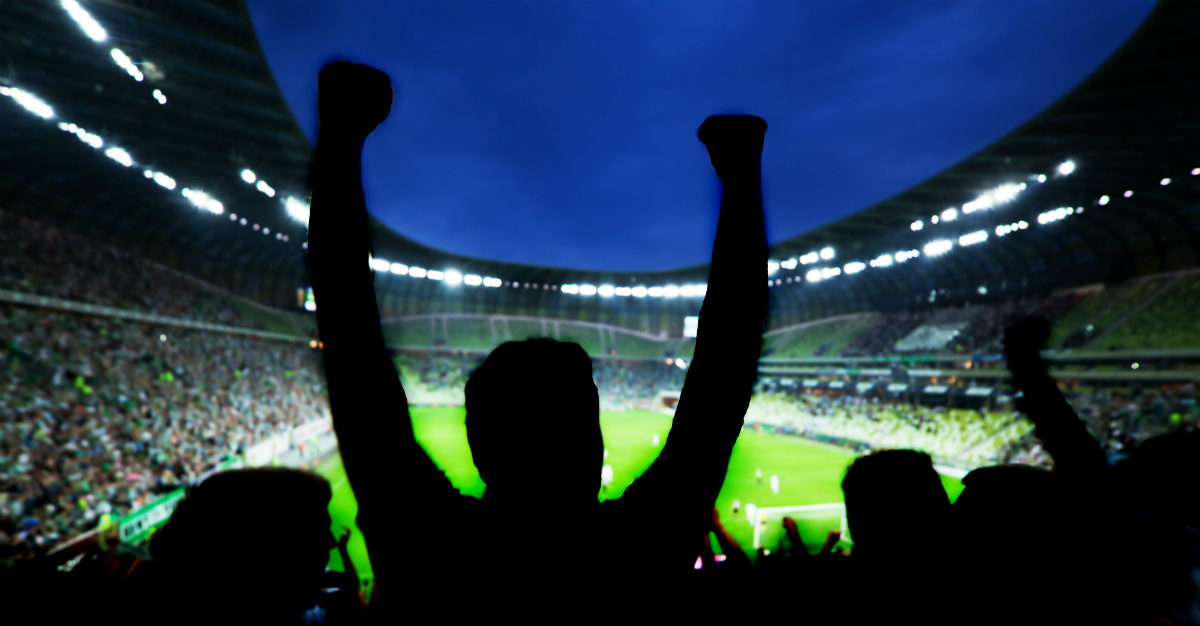 The world is full of awe-inducing sporting events.
Spectacles like the Super Bowl, Tour de France and Wimbledon annually attract millions of viewers. Others, like the Olympics or FIFA World Cup occur every four years, creating even more anticipation.
Whichever sport is being played, the events always bring in a crowd. Teams from around the world come to compete, bringing along a passionate fan base.
What many of these sports fan forget is that they're still travelers in a foreign country. In between games to watch, fans can forget to experience and embrace the new culture. They're still traveling to a whole other country with different rules and customs.
Here's a few keys for traveling fans and supporters to get the most out of their foreign experience:
Make Travel Arrangements as Early as Possible
Thinking about attending a major sporting event like The World Cup or the Olympics?
Be sure to do your research and book your flights, hotels, and any other travel arrangements before things get too expensive or overbooked. The hosting countries will only be able to accommodate so many travelers; don't miss out because you took too long to decide on a hotel or hostel.
Plan for Transportation Needs
Once you're there you still need to have a game plan for getting to-and-from the sporting event.
Research the most popular modes of transportation and know how they work. In one country it might be a cab, while others may only offer a train or bus. Maybe a cab is too expensive or walking is the best option?
Take all these into consideration before you arrive at the destination. If possible give yourself an extra day or two before the event so you can acclimate to the surroundings.
If you're thinking about hiring a driver, try to do it in advance. Just like with plane tickets, prices can start to skyrocket the closer it gets to the event. If you're looking at going to multiple sports events, map out the locations and plans.
Purchase the Tickets Legitimately, Not from Scalpers
A lot of people plan to get their tickets once they're at the even, but you can't count on third parties or scalpers.
Sometimes the tickets are fake or duplicates so they're invalid. Don't ruin your whole trip with bad tickets.
Search reputable sources for your sports tickets. Try going through the accredited ticket seller or through the venue online to buy your tickets.
Always Be Respectful
Hometown sports games can get intense, but remember to be respectful of your opponents while abroad.
Staying civil with the opposing fans may be challenging, but represent your country and your team by staying restrained. Don't risk getting ejected from the event by making a senseless decision. Remember that you're a guest in another country and that you should remain considerate.
Research Your Destination
Each country has a different set of rules for visitors. Depending where you're staying, who you're staying with or for how long, the situation can differ completely.
Do your research and look into what types of documents you need to enter the country and to stay. Early preparation is crucial here because some documents take months to acquire.
Once you know what documents are needed, time to worry about your health. Check out which vaccines are required and recommended, as each region offers different health risks. You may have to get a yellow fever vaccine for a soccer match in South America, but would need Japanese encephalitis protection for the upcoming Olympics in South Korea.
Take a look at Passport Health's Destination Advice pages for information about passports, vaccine information and entry and exit requirements.
Stay Fully Charged
Having your phone or camera at a sporting event can be a must. Be sure to bring any chargers or extra batteries so your electronics don't die before you absolutely need them.
Besides pictures and memories, your phone can be a great tool while traveling abroad. It can help you hail a cab, order an Uber driver that knows their way to the stadium, or help you find walking directions.
As anyone with a phone know, apps and picture-taking can drain your battery. Make sure you have a working charger before heading out for the day.
Keep an Eye on Your Belongings
You can never be too cautious with you belongings when traveling abroad. They might just be material items, but those items can be your only way to pay for the trip or board a plane to head home.
Large sporting events can often be just one massive crowd. This makes life much easier for pickpockets and thieves to take advantage of tourists.
If you're taking a bag to the event, make sure it has closures or even a small lock. This can greatly reduce risk of being pick-pocketed.
If for some reason you need to take a large bag to the event, don't let it out of your sight. Some countries will require you to carry forms of ID on your person, so make sure to keep that wallet or passport close.
Consider a RFID wallet, money belt, or secure neck pouch if you want to carry as little as possible and are worried about stolen personal items.
Any other tips when traveling abroad for a sporting event? Any questions about that upcoming trip? Let us know in the comments, or via Facebook and Twitter.
Written for Passport Health by Brianna Malotke. Brianna is a freelance writer and costume designer located in Illinois. She's an avid coffee drinker and enjoys researching new topics for writing.