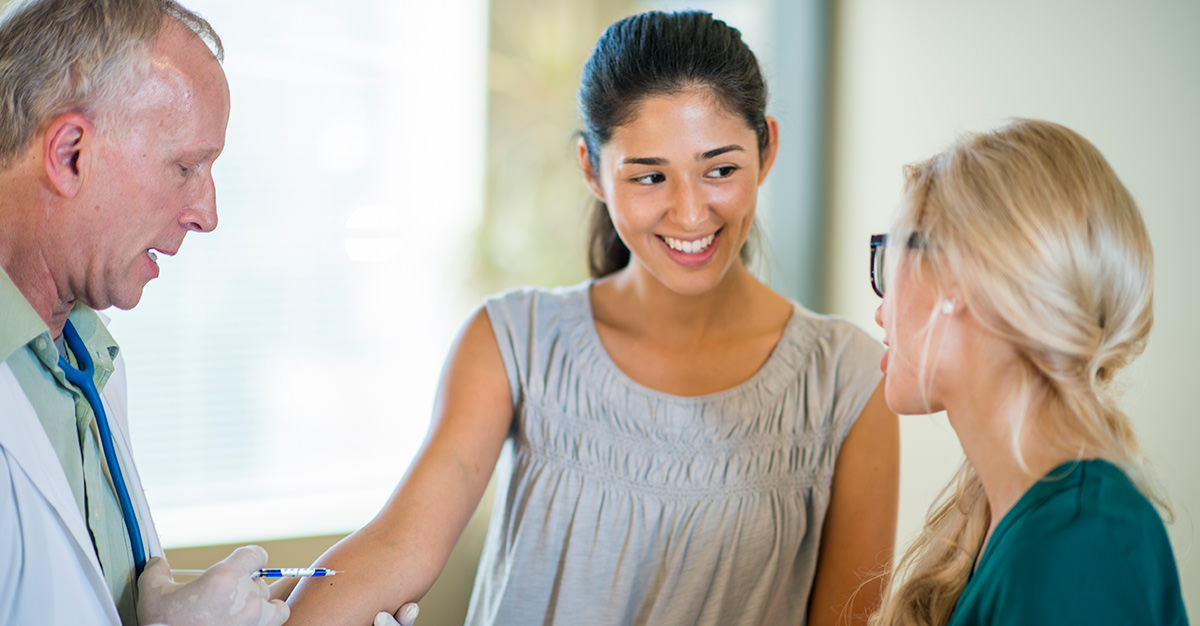 Have you thought about becoming infected with an illness that you were vaccinated against? Few people do. Many vaccines only need a single shot, but not all of them. Booster shots are key in preventing the return or contraction of certain diseases. But, some individuals overlook their importance in sustaining disease immunity.
Why Do I Need A Booster Vaccine?
In the 1950's, a diphtheria epidemic in Russia caused more than 750,000 cases. The majority of cases were in children. But, it wasn't until 1958 that universal childhood immunization began. As a result, diphtheria cases decreased dramatically by 1963.
In the later years, a childhood vaccination schedule had to be completed for school entry. Case reports fell, and there was hope for elimination. But, diphtheria made an explosive comeback in Russia thirty years later.
In 1993, a major outbreak occurred. Except this time, the majority of cases were in adults.
"Most experts attribute the increase in diphtheria to failings in the Russian immunization program," said Celestine Bohlen, in a New York Times article published during this second epidemic outbreak. "[This] allow[ed] a high number of infants to be turned down for the normal schedule of inoculations for medical reasons, while not keeping many adults, particularly those from age 20 to 50, up to date on their immunizations."
This second diphtheria outbreak was different. Most cases were in adults. Thirty years earlier, the majority of cases were pediatric. A connection between the lack of booster vaccines and this outbreak was clear.
A booster vaccine could have prevented the second diphtheria outbreak. It is important to stay up to date on booster vaccines to avoid incidences such as this.
Why Do Some Infections Require Booster Vaccines?
One can never be sure that a sickness won't re-emerge and put them at risk. It is necessary to know whether a vaccine from a certain disease requires a booster later on.
Booster need depends on a variety of factors including disease progression and immunological memory.
Immunological memory refers to the ability of the immune system to respond to a detected pathogen. The faster the immune system can recognize a pathogen and prevent a sickness, the better. Whether it is necessary to boost immune memory with a follow-up shot depends on the disease's speed of progression.
If enough time has passed since the vaccination, and the disease can progress rapidly. It may even spread faster than the body can respond. In cases involving slow-moving infections, the immune memory is activated with plenty of time to respond. In these instances, a booster vaccine is not necessary to maintain immunity.
"Pediatricians and family doctors must begin to anticipate the need to provide booster vaccinations for several of the newer vaccines introduced in the recent years," said Michael Pichichero, with the Rochester General Research Institute, who has studied booster vaccines in various states.
No one wants to get infected with an illness they thought they were immune to. Sometimes, it can be hard to remember. Long period of time can pass without needing a booster – the tetanus booster is only needed every ten years.
What Vaccines Require Boosters?
Other vaccines may need a booster more often, such as the annual dose for the flu.
Travel Vaccinations that Require Boosters:
Routine Vaccinations that Require Boosters:
It is not only important to check if you will need a booster vaccine, but also to remember when it will be needed. You can check the adult vaccination schedule recommended by the CDC.
To learn more about these immunization or titer testing, see our vaccinations and titer testing portals.
If you are unsure of your vaccination history, consider titer testing to learn if you are immune. Your local Passport Health clinic can help, book your appointment today by calling or schedule online now.
Have you ever been infected with an illness you thought you were immune to? Share your thoughts on booster vaccines and their importance to your health in our comments section below, on Twitter or via Facebook.