Come to your local Passport Health clinic today for general travel vaccines including but not limited to: rabies, hepatitis A, yellow fever and typhoid. Our staff is well-trained and reliable.
Obtaining a yellow fever vaccination is essential before traveling to areas where the disease is present. Yellow fever, a viral infection spread by mosquitoes, can have serious health consequences. By getting the vaccine, you protect both yourself and others.
Visiting a dedicated travel clinic with expertise in yellow fever, like Passport Health, is recommended. We can advise on other necessary vaccinations and medications for your destination. Passport Health clinics are certified to administer the yellow fever vaccine. They also supply a yellow card as proof of vaccination, which some countries require for entry.
Passport Health offers convenience by providing all required vaccinations in a single appointment. We stocks yellow fever and other essential travel vaccines, making it a one-stop-shop for your travel health needs.
Many people have never heard of travelers' diarrhea, despite the fact that it affects many travelers. Consider bringing a traveler's diarrhea pack that includes re-hydration aid, anti-diarrheal medication, and other supplies.
Many critical lab tests are available at our Passport Health locations, including titers. Contact us to schedule your COVID-19, titer or other test.
Clinics and Additional Information
Passport Health Milwaukee Travel Clinic
207 East Buffalo Street Suite LL16,
Milwaukee, WI 53202
262-240-1031
Webpage
Passport Health's Milwaukee clinic is located in the Historic Third Ward. Our office is in the Marshall Building on the corner of East Buffalo and North Water Streets.
Schedule an appointment today by booking online or calling .
Our Milwaukee location does not carry the yellow fever vaccine. Please visit our Chicago location at 30 N Michigan Ave. or our location at 300 Center Dr. in Vernon Hills, IL if you are requesting this vaccine.
Passport Health Waukesha Travel Clinic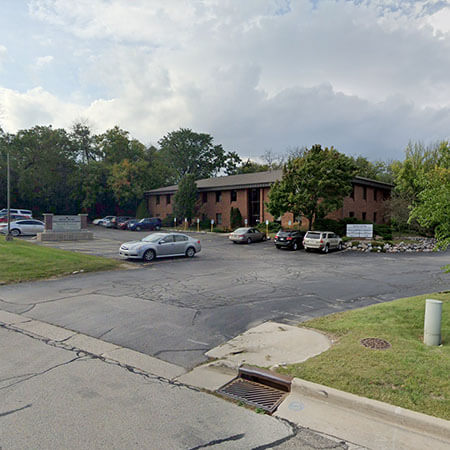 20700 Watertown Road Suite 240,
Waukesha, WI 53186
262-240-1031
Webpage
Passport Health's Waukesha clinic is located on the border of Brookfield and Waukesha less than a mile from Goerke's Corners (Bluemound and Barker).
Schedule an appointment today by booking online or calling .
We are in the Watertown Road Professional Building located a half mile west of Barker Rd.
Convenient parking is available in front of the building.
Customer Reviews
"

Visit at Passport Health

"

"The nurse was very helpful, cordial and informative. Did not pressure me."
"

Best passport health clinic ever

"

"My visit at the passport health clinic was very much rewarding because I received everything I went for. The RN is out of this world because her hospitality can never be matched"
"

Great clinic

"

"Very personalized service. The nurse was knowledgeable and personable."
"

Good experience

"

"We like that they also have other travel-related products available for sale, and Carrie, our nurse, is well-informed about their uses and effectiveness."
"

The place to go for travel vaccinations!

"

"The nurse was great! Very informative and caring. Whole experience was a pleasure"
"

Friendly staff

"

"The RN was very thorough with her explanation of whats needed and what my options were."