From Japanese encephalitis to typhoid and cholera, Passport Health offers a wide-variety of travel vaccination options. Vaccines are kept in-stock, helping you avoid making a second trip.
The yellow fever vaccine is recommended for most of South America and Africa and required for entry to some nations.
Passport Health customers receive a pamphlet describing what they may need for their trip. No matter where you're headed or why you're going, you'll arrive well-prepared.
A wide range of laboratory tests are available at Passport Health clinics, from the COVID-19 test to those for tuberculosis and other diseases. At home and on the road, we help you maintain a healthy lifestyle.
Details & Directions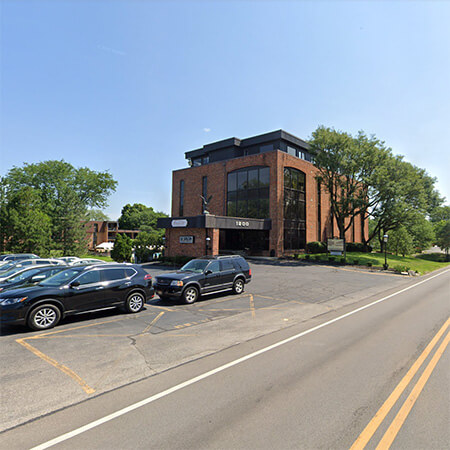 Conveniently located off Chambers and Northwest in Fifth by Northwest, Passport Health's Northwest Columbus travel clinic provides travel vaccines, antimalarials and more for any upcoming trip.
Schedule an appointment today by booking online or calling .
Schedule Your Appointment Today
Customer Reviews
"

Awesome

"

"They were incredibly knowledgeable and I was not waiting at all. Very professional . I was able to get all shots needed for my trip and any additional items like antibiotics."
"

Yellow Fever Vaccination

"

"We met with the nurse and she went over everything we needed to know about the yellow fever vaccine we were going to receive. We understood the side effects that might occur and what to do if we had any side effects. Great experience."
"

Excellent experience

"

"The nurse was especially helpful. She was very knowledgeable. She really took the time to explain things and clarified things for me"
"

Great Clinic!

"

"Super friendly staff, they were knowledgeable and very helpful when it came to my travel needs 🙂 Happy I went to them!"
"

Very Thorough

"

"The nurse was quick to know my needs for traveling after looking at my yellow International certificate of vaccination. She went over the 3 things I needed to do in a wonderful visual way! And said I could call with any questions!"
"

Caring Nurse

"

"The RN researched all areas our school would be going to in Kenya. She was able to give us a lot of specific guidance on foods and preventative measures for our Safari and travel to a remote village where we are teaching."