From Japanese encephalitis to typhoid and cholera, Passport Health offers a wide-variety of travel vaccination options. Vaccines are kept in-stock, helping you avoid making a second trip.
Mosquitoes can be dealt with in a variety of ways, from immunizations like Japanese encephalitis to mosquito repellents. Make sure you've got the right protection.
Our nurses use the most up-to-date information provided by the CDC, World Health Organization and other groups. They will help you make an informed decision on what you need and when to get it.
We've only scratched the surface of what's available to travelers. To ensure your safety and happiness while traveling, Passport Health offers a wide variety of travel goods. These include travelers' diarrhea kits, repellents and more!
Details & Directions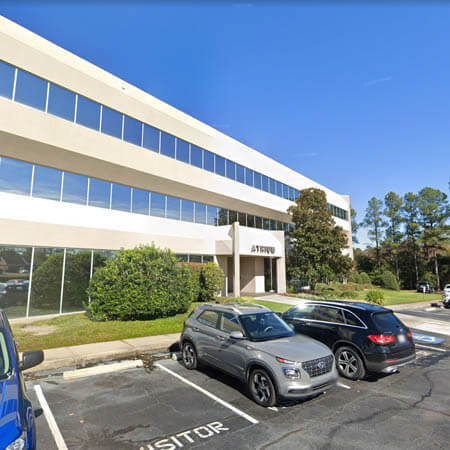 Passport Health Augusta Travel Clinic is located at Wheeler and Medical Center Drive, near Doctors Hospital of Augusta. Our clinic offers travel vaccines, advice and more to help you visit any location as safely as possible.
Schedule an appointment today by booking online or calling .
Schedule Your Appointment Today
Customer Reviews
"

Efficient and Professional

"

"This facility made it easy to be informed and vaccinated for my travel destinations."
"

Fantastic Experience!

"

"The nurse was fantastic! Very enthusiastic and knowledgeable! We will go there again! Thank you!"
"

Very Helpful

"

"We received exactly the information we needed regarding vaccinations in preparation for our trip to Kenya; and considerations that should be made regarding options to choose. Very helpful!"
"

Efficient clinician

"

"I was pleased with the quality service I received at Passport Health. Christina was well informed and efficient."
"

Vaccination booster

"

"The visit went just like someone would want. The appointment was at the time planned and the shot completed expeditiously. I hope the next is the same."
"

Great Travel Clinic

"

"I went in before our trip to Africa and got a vaccination and travel related medications as well as information on the countries we are visiting. The nurse was very knowledgeable. It was quick and easy."