Depending on what country you are traveling to, different vaccines are required for entry. While these vaccines vary from country to country, most countries include typhoid, hepatitis A, and yellow fever.
Many countries require proof of vaccination for entry. Only registered Yellow Fever Vaccination Centers like Passport Health can provide you with the yellow fever vaccine and the International Certificate of Vaccination.
In North America, some infections are rarely found or isolated to specific regions. Passport Health carries for every circumstance a wide variety of routine and specialty vaccines. In our travel clinic in Hartford, immunizations against infections such as measles, mumps, Japanese encephalitis and rabies are in-stock.
Every nation has its own unique features. This means that no two countries have the same recommendations for health. Our travel health staff will assist you in deciding just what you need for your journey.
Details & Directions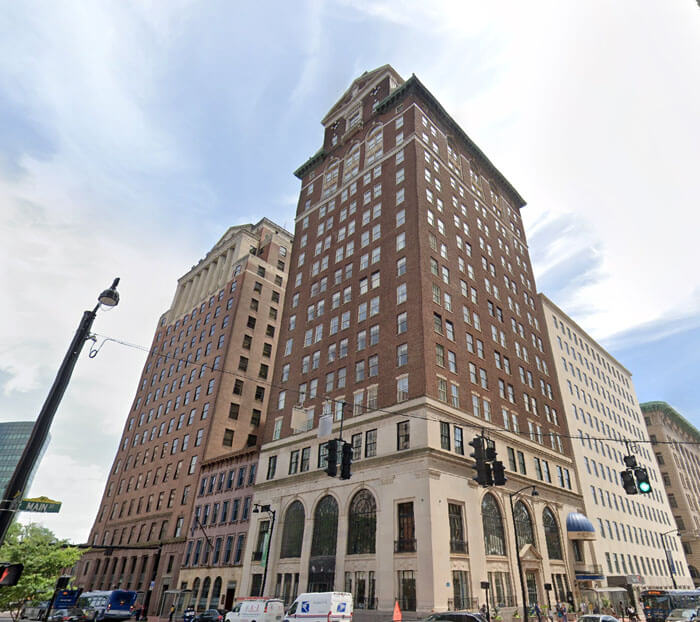 Our Hartford location is conveniently located at Main and Pearl. The main entrance is open Monday through Friday. See below for Saturday appointment instructions.
Schedule an appointment today by booking online or calling .
Schedule Your Appointment Today
Customer Reviews
"

Fast and efficient

"

"I had a great experience with these folks today. They were able to fit me in on short notice, and get what I needed to get done done effectively"
"

Great Information

"

"Health questions answered in there fullest. So much information was given that we felt comfortable for our travel abroad. It's worth going here as they have more to offer than a regular pcp."
"

Efficient and Friendly

"

"After multiple times to this location for shot given in series I have to say I am lucky to have been dealing with an office as clean, professional and efficient as this one."
"

Verey professional, excellent service

"

"Thoroughly explained all recommendations and the cost of each item and the reasoning behind them, Very helpful in selecting the basket of items best meeting our needs and budget"
"

Best advise and suggestions

"

"The nurse was very thorough, informative, and knowledgeable. He offered excellent suggestions"
"

Exceptional customer service

"

"The nurse's customer service was exceptional. He patiently answered all my questions and was willing to do research for me to find the answer to some of them."