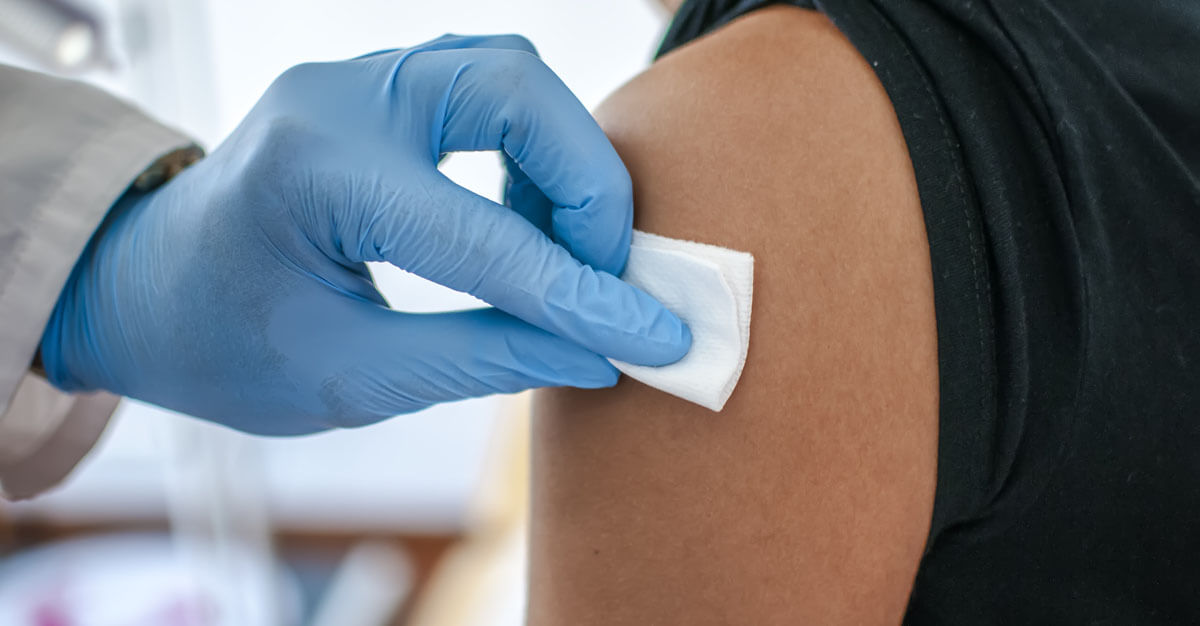 Anthrax is an infectious disease caused by the bacteria Bacillus anthracis. Anthrax bacteria can form spores, which are dormant structures that are very resilient. People contract this illness by coming into contact with infected animals or contaminated animal products. Anthrax cannot transmit from person to person. While anthrax is a serious disease, a vaccine is available for those who develop it. Discover how often the vaccine is available, who should take it, and its safety below.
Who Should Take It?
The anthrax vaccine is approved by the Food and Drug Administration (FDA). It is recommended for adults 18 to 65 years of age who are at a high risk of exposure to anthrax.
People in this group include:
Laboratory workers who work with Bacillus anthracis
People who handle potentially infected animals or their carcasses
Some military personnel (determined by the Department of Defense)
Some emergency and other responders whose response activity may lead to exposure
People in these groups should receive three doses of the vaccine along with a booster shot. The booster shot will provide ongoing protection. Also, unvaccinated people of all ages who become exposed to anthrax in some way should get three doses of the vaccine along with antibiotic drugs. Letting anthrax cases go untreated can have fatal results, so people should be as cautious as possible.
How Does the Vaccine Work?
The anthrax vaccine (BioThrax) is not recommended to the general population anywhere globally. Due to the low risk of exposure in the United States, only specific groups can receive or are required to get the vaccine.
BioThrax has been demonstrated to be highly effective in preventing inhalational anthrax. Inhalational anthrax occurs when large amounts of anthrax spores release into the air, and people breathe them in. This type of anthrax could be used as a weapon in a bio-terrorist attack.
Who Should Not Receive the Vaccine?
The following types of people should not receive the vaccine:
People who have had a past serious or life-threatening reaction to the anthrax vaccine or any of its components
People with weakened immune systems due to something such as HIV, medications, or cancer treatments
Women who are pregnant or may be pregnant
People who have previously had anthrax disease
People who are moderately to severely ill
Side Effects
There are potential side effects to consider with any vaccine or medication you take. This also applies to BioThrax (anthrax vaccine), which consists of mild, severe, and emergency effects.
Mild side effects can include:
Redness, swelling, or a lump at the injection site
Feelings of soreness or itchiness at the injection site
Muscle aches and pains in the arm where the injection was given (May limit movement)
Feeling tired or fatigued
Headache
The anthrax vaccine protects against the deadly infectious disease anthrax. There is only one vaccine available in the United States, and it is composed of proteins from a bacterial culture. Specific groups and at-risk unvaccinated people can receive it. Before taking the vaccine, please consult with your doctor about how beneficial it is for you. If you are at high risk for exposure, the vaccine will be your best and safest option.
Need an anthrax vaccination for your work or trip? Call or book online to schedule your appointment today.
Written for Passport Health by Shelbi Jackson. Shelbi is a freelance writer from Illinois. She enjoys writing about various topics from health care to music and book reviews. In her free time, you can find her at a live event, taking a stroll outside, or playing with the family dogs.