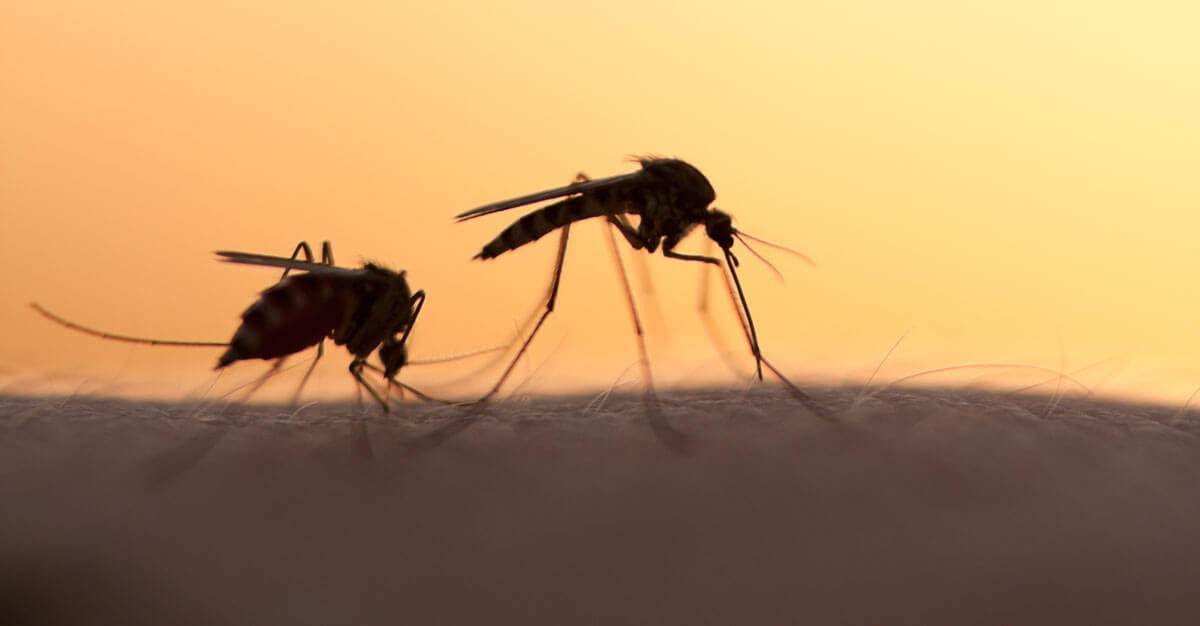 If that were the case, it would not only eliminate those pesky itchy bites, but all of the diseases transmitted to humans through mosquito bites as well. It may sound too good to be true, but scientists have actually found a way to make humans invisible to mosquitoes by using technology called Crispr-Cas9, according to The New York Times.
"Nobody has studied this before," Neha Thakre, a researcher at the University of California, San Diego, told The New York Times. But what Thakre and other researchers found was that Crispr-Cas9, a gene-editing tool, can help to make humans invisible to Aedes aegypti mosquitoes.
Crispr-Cas9 can do this because it is able to eliminate the light-sensing receptors in a mosquito's eyes, according to Current Biology. Since the Aedes aegypti mosquitoes use dark visual cues when hunting, when they don't have their light-sensing receptors, they are not able to track their hosts.
During the research, scientists found that if two types of vision proteins are removed from the Aedes aegypti mosquitoes, the mosquitoes would not use dark visual cues to find hosts. This doesn't mean their vision was lost, instead, it means that the mosquitoes showed no preference to dark visual cues on hosts as opposed to light visual cues. After some more tests, the researchers found that the mosquitoes could still see, but had a weaker response.
But visual cues aren't the only way mosquitoes hunt for their hosts.
"They can also detect some of the organic cues from our skin," Craig Montell, a neurologist from the University of California, Santa Barbara, told The New York Times.
These organic cues include things like odor, heat and humidity, Montell said. But if visual and organic cues were able to be completely eliminated, Montell said the species "would crash" if female mosquitoes aren't able to find blood.
While this research is just the beginning of controlling mosquito bites, mosquito-borne diseases could be eliminated if mosquitoes are unable to locate hosts. This could be extremely helpful, especially since there are many deadly diseases transmitted to humans from mosquitoes that kill millions of people each year, including Zika, dengue, and the West Nile virus.
"The better we understand how they sense the human, the better we can control the mosquito in an eco-friendly manner," Yinpeng Zhan, a postdoctoral researcher at the University of California, Santa Barbara, told The New York Times.
Unfortunately, we aren't invisible to mosquitoes just yet. Make sure you are protect from mosquito-borne diseases like malaria and yellow fever with the help of Passport Health. Call or book online to schedule your appointment today.
Written for Passport Health by Elle Johnson. Elle is a freelance journalist and social media content creator in Florida. Not only does she enjoy working as a freelancer, but in her free time she enjoys working on fictional stories.