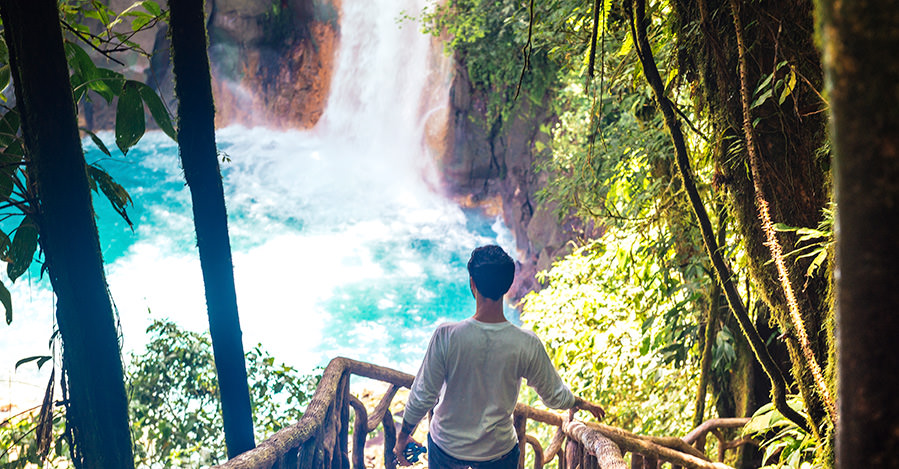 Zip lining in Costa Rica is a popular way to view the canopy habitats of many of Costa Rica's native animals. 90 percent of the native animals in Costa Rica and 50 percent of the plant species native to the country live in the canopies, or upper levels of the rain-forest.
Zip lining has a long history in Costa Rica. In 1979 zip lines were first used to study primates that lived in the canopies of the rain-forest. Since then, zip lines have become a soaring attraction for thrill seekers all over the world.
The concern with zip line safety lies in the fact that there are no set regulations for safety. Zip lines are not federally regulated in the United States. Some individual states have their own regulations. The situation in other countries is similar, with generally low levels of regulation.
Often times zip lines are not inspected in person, only construction schematics and operation manuals are reviewed by an inspector. This leaves the wear and tear of the zip line in the hands of the property owners.
Beyond the zip line itself, there are some other precautions you should take before you soar through the Costa Rica rain-forest. Costa Rica's location near the equator, and the lofty elevations of many of the attractions, add up to extremely intense UV radiation. Combine this with water everywhere washing sunscreen off, and it can lead to a sunburn that requires hospitalization. Heat exhaustion and dehydration can catch you by surprise as well. Many of the adventures offered on tours of Costa Rica are strenuous, combined with the warm humid climate you can lose moisture from your body very quickly.
Additionally, it is important to consider the insect and wildlife population that you may encounter while zip lining in Costa Rica. It is recommended that you use DEET or Picardin sprays, or wear long sleeves and pants to avoid bug bites. Snakes, jaguars, crocodiles, and sharks will avoid you if you avoid them.
All of these facts can sound deterring. Overall, zip lining is a safe, fun, family friendly activity. Prior to embarking on the zip lining course, you will go through a brief training session to make sure you understand and are willing to comply with their safety rules. In addition to a helmet, you will be required to wear gloves throughout the experience.
Before you head to the course, it is recommended that you verify the safety protocols and regulations of the zip line course. Also, you should verify any age or height and weight limitations with the company before you go. Preparing yourself for your adventure in Costa Rica can save you a lot of hassle and ensure you have a great vacation.
Make sure you're protected on your trip to Costa Rica. To get any immunizations you may need, contact one of Passport Health's vaccination specialists at .
Written for Passport Health by Brittany Evans. Brittany is a freelance writer and photographer in North Carolina. She has a passion for the outdoors, health information, and traveling. You can find her at her website.