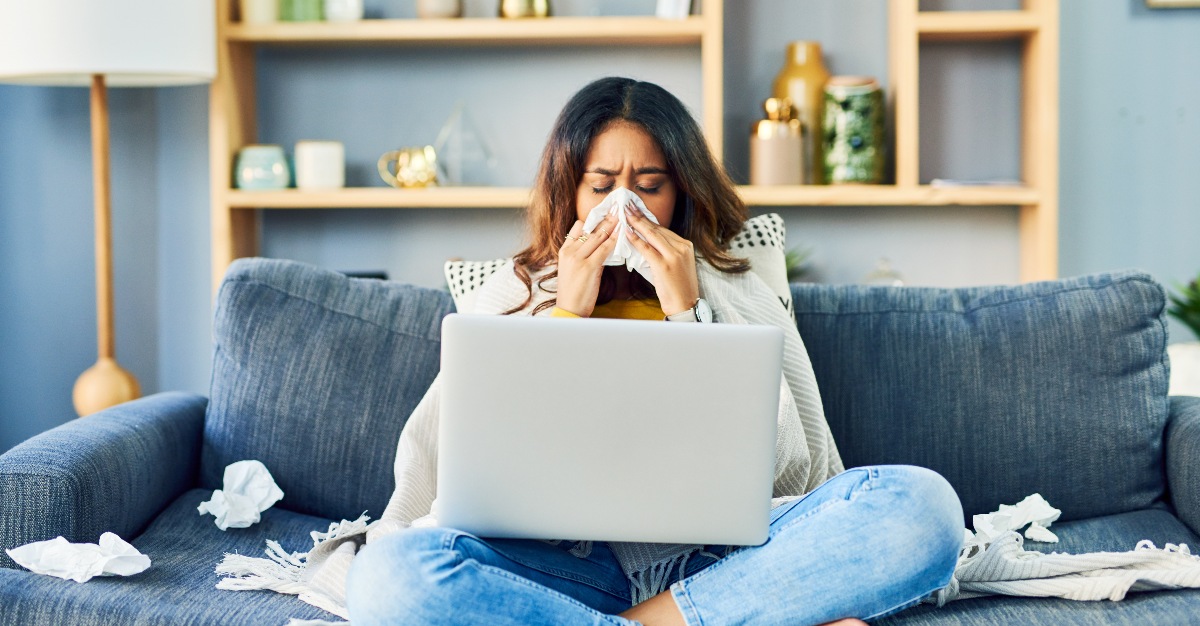 So often in everyday conversations, you hear the words "virus" and "bacteria" used interchangeably, but they're not the same thing.
In fact, it's important to know the difference between the two because treatment and prevention differ for each. It's key to recognize these differences and know if something is a virus or a disease.
Differences Between a Virus and Bacteria
Bacteria is a single-celled organism and they make up much of the world around us, including ourselves. Most bacteria are harmless and some have health benefits such as the bacteria in yogurt and kombucha.
But, sometimes dangerous bacteria can lead to diseases.
Some common bacterial diseases include:
Strep throat
UTIs
Whooping Cough
To treat bacterial diseases, patients can take a course of antibiotics. The antibiotics work to attack the bacteria causing the disease. Sometimes antibiotics can be ineffective because bacteria is able to mutate in response to antibiotics. Overuse of antibiotics can also cause these mutated diseases, like recent typhoid cases in many countries.
Viruses are smaller than bacteria. Bacteria can survive without a host, although a virus can't because it attaches itself to cells.
Viruses almost always lead to diseases (at a much higher rate than bacteria).
To prevent a virus, you need to get a vaccination that is specifically made to prevent that virus strain. If you get a virus, you need an antiviral drug to treat them, not an antibiotic. In many cases, these antivirals are not available and the only way to get rid of a virus is to wait until it's over.
Some common viruses include:
It can be hard to tell the difference between viruses and bacteria because they can both lead to diseases with similar symptoms such as coughing and fever.
Differences Between a Viral and Bacterial Infection
Due to the fact that bacteria and viruses are inherently different from one another, viral and bacterial infections are different too. Thus, the two infections also need to be treated differently.
Like we mentioned earlier, bacterial infections may be treated with antibiotics, while an antibiotic will have no effect on a viral infection. Viral infections can only be prevented by immunizations. Much like with the annual flu shot, these vaccines are built specifically using the strains of the virus itself.
Viral infections are harder to treat once an individual has them, but there are some antiviral drugs available to treat herpes, HIV, and influenza.
Some illnesses can be caused by either a viral or bacterial infection such as pneumonia and meningitis. This is why it's always important to see a doctor. They can determine the source of the ailment and provide you with the correct treatment.
Do you have any other questions about viruses or diseases? Worried about coming into contact with some dangerous bacteria while traveling? Passport Health can help. Give us a call at , or book an appointment now and speak to a travel health nurse.
Did you know there was a difference between viruses and diseases? Let us know in the comments, or via Facebook and Twitter.
Written for Passport Health by Kaitlyn Luckow. Kaitlyn is a freelance writer, photographer and English teacher in Milwaukee. She has a passion for capturing and writing other people's stories. You can find her at sayhellostory.com.