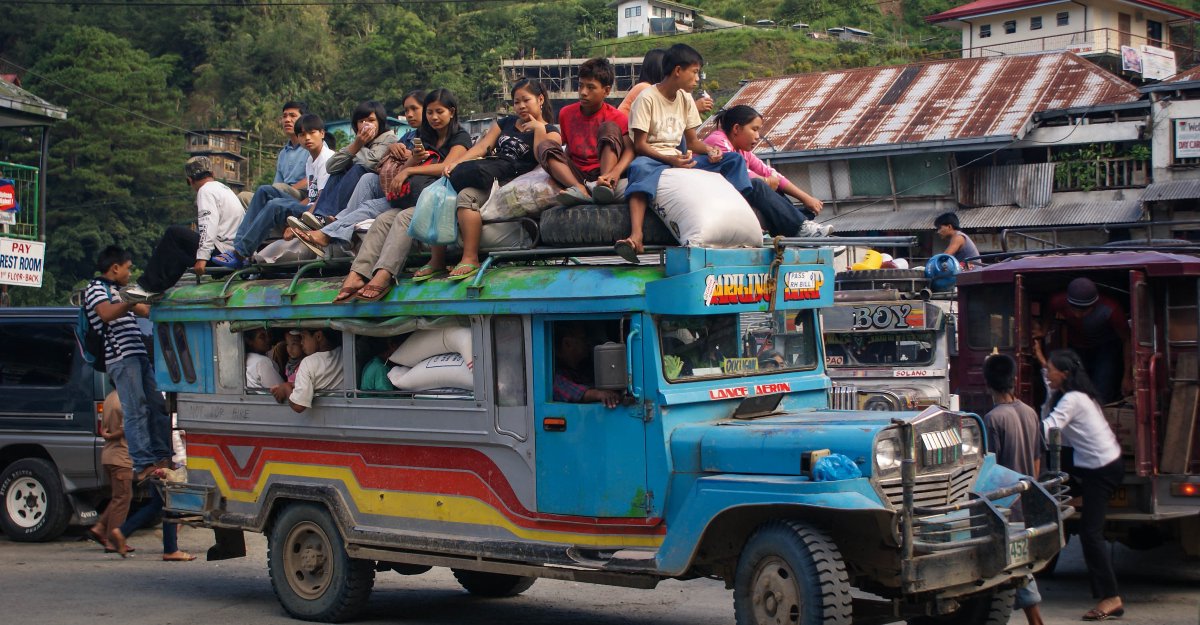 The Philippines just declared their first polio outbreak after almost two decades of eradication.
While there are currently only two cases in the country, the event has sparked a widespread vaccination campaign in the region. Officials hope the move will prevent infections of the highly contagious and deadly virus.
The outbreak has also highlighted the need for high vaccination rates. Even areas where a particular illness has been eliminated can see a return if those rates fall.
How Did The Outbreak Happen?
The case which initially sparked the outbreak was a three-year-old girl from the Lanao del Sur province.
At first, this one patient made the situation appear to be an isolated incident. But, only a few days later the second patient was confirmed to be a five-year-old boy from Laguna. The virus itself has since been found in sewage in Manila and in waterways in the Davao region.
Though the poliovirus lives in an infected person's throat and intestines, it usually spreads through fecal matter. This can happen when someone touches their mouth after unknowingly making contact with the feces of an infected person. It is also possible for a patient to get polio through droplets from an infected person's sneeze or cough, although this is much less likely.
Like many other diseases, the world has largely eliminated polio with help from vaccines. And of the three countries that still have active polio, Nigeria may soon be rid of the virus. With the vaccine available, it may seem strange to some that polio has resurfaced in the Philippines, especially after all this time.
Polio vaccinations remain available year round in the Philippines. But, coverage has apparently dropped for the past five years according to Department of Health undersecretary Rolando Enrique Domingo.
This event is another example of a burgeoning trend due to lower vaccination rates. In recent years many once-eliminated diseases have resurface around the globe.
The most well-known example of this is measles, which has caused growing outbreaks worldwide.
Many countries have lost their official measles-free status, with the United States likely joining that group soon. In fact, organizations recorded nearly 365,000 measles cases worldwide from just January 1 to July 31, 2019. Case numbers this year more than double the reported cases during the same period in 2018.
Why is this Event a Big Deal?
Part of the reason why the event is such a noteworthy occasion is the power of the disease itself. A very contagious infectious illness caused by the poliovirus, polio (a.k.a. poliomyelitis) can be crippling and deadly for many patients.
For most people, the virus will involve relatively normal, flu-like symptoms. They may have a fever, nausea or excess fatigue.
Others though will develop the serious symptoms polio is famous for.
The severe effects include infection of the spinal cord covering and brain (meningitis), the feeling of pins and needles in the legs (paresthesia) and paralysis. Meningitis occurs in approximately one out of every 25 people with polio and paralysis occurs in about one out of every 200.
Between two and 10 out of every 100 people who have paralysis due to polio will die as the virus affects the muscles they need to breathe.
The CDC shares that even children who appear to have fully recovered may develop post-polio syndrome. They may experience new muscle pain, weakness or paralysis many years later.
Beyond fears over the disease itself, the outbreak is notable for its surprising and rare occurrence.
For almost 20 years polio has been considered eradicated in the general Western Pacific Region. The last known case of virus infection in the Philippines was several years earlier in Cebu in 1993.
The country is also facing deadly outbreaks of both dengue fever and measles, which have together taken over 1,000 lives since January. Many of those affected have been children.
What is the Philippines Doing to Stop Further Disease Spread?
Because polio is preventable through vaccines, targeted vaccination plans are being put into place to ensure every child younger than five receives the immunization.
For the new vaccination drive, Domingo said, "We've learned our lesson. It is time to move on and really start vaccinating all kids and make sure we sustain this every year."
Philippine Health Secretary Francisco Duque III expressed the importance of good hygiene. "Aside from immunization, we remind the public to practice good personal hygiene, wash their hands regularly, use toilets, drink safe water, and cook food thoroughly," said Duque.
Had you heard about the polio outbreak in the Philippines? Did you know that polio was previously eradicated from the region for almost 20 years before this? Are you surprised that the disease has made a comeback? Let us know in the comments below, or via Facebook and Twitter.
Written for Passport Health by Katherine Meikle. Katherine is a research writer and proud first-generation British-American living in Florida, where she was born and raised. She has a passion for travel and a love of writing, which go hand-in-hand.