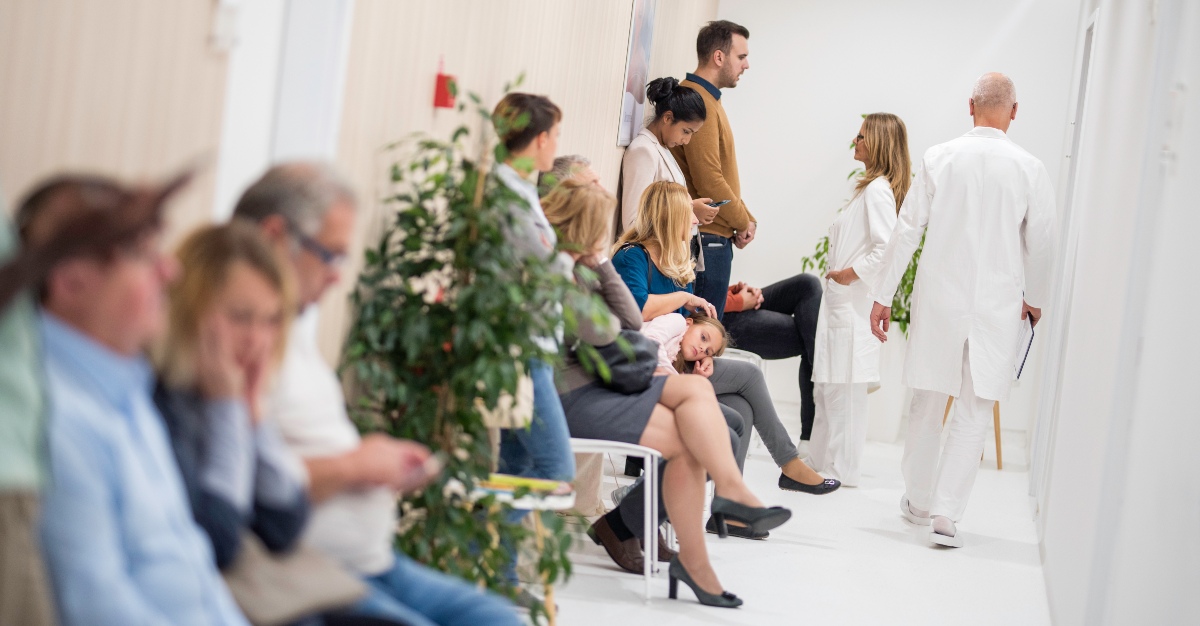 The spread of measles around the world has been relentless over the past year. Over half the states in the U.S. reported increased measles cases in 2018. Airplane passengers also seem to be an unaware source of many new measles cases.
The most recent measles emergency comes from a California hospital that recently had to tell 200 patients they were exposed to the disease due to one infected child.
Earlier this month Sacramento, California hospital UC Davis Health announced that they sent several hundred letters notifying of possible measles exposure to patients who went to the emergency department on March 17th.
On that day a young girl with measles came through the emergency waiting room with ambiguous, generic symptoms. As is often the case with measles, the symptoms could not be easily diagnosed at the time. During that time, she potentially left behind many harmful germs. Not only the patients who later received letters were put at risk, but their family members too.
Those inexperienced with measles may ask how insignificant germ traces could cause such a problem.
As we've seen throughout human history, and often in recent months, measles is a highly-contagious illness. So contagious that if one person has it, as much as 90% of those close to that person who do not have immunity will also become infected.
One of the UC Davis Health patients put at risk included a terminally ill boy. Seven-year-old Jackson Souza is battling tuberous sclerosis and has a weakened immune system. Any infection could pose a deadly problem for those with compromised immune systems. A needed hospital visit became a serious health risk, making the incident deeply frustrating for Jackson's loved ones.
His mother, Rayna Souza, pointed out the dangers her child and others could be put in by opting out of the measles vaccine. "People making irresponsible decisions for their family and their child need to really, really look and see how that could affect other people, because I still could lose my son."
Jackson Souza was placed in quarantine following the event. Doctors have since stated that they see no sign of infection.
But, the news still strikes a chord as vaccine hesitancy continues to cause a health crisis around the world.
In recent updates New York has been the face of the troubles. New York City Mayor Bill de Blasio even needed to declare a public health emergency for the local measles outbreaks. De Blasio also announced an emergency health order requiring measles vaccinations. Informative education and outreach programs have also been put into effect.
Though children are seen as the heart of the current U.S. measles problems, it's important to realize that it's not just kids getting fewer vaccines. Vulnerable travelers who don't get the MMR vaccine can also spread the disease to new areas. Many American tourists see how limited the disease has previously been in the U.S. They may not consider the risk that other regions pose, such as with the outbreaks in Europe and Asia.
The best way to fight measles infection and help stop the crisis affecting the globe is to get vaccinated. Passport Health can assist travelers, children and anyone else wishing to receive an immunization at a local clinic. Give us call at to speak to a travel health nurse or book an appointment online.
Did you realize measles was so dangerously contagious? Had you heard about the incident at UC Davis Health? Let us know in the comments below, or via Facebook and Twitter.
Written for Passport Health by Katherine Meikle. Katherine is a research writer and proud first-generation British-American living in Florida, where she was born and raised. She has a passion for travel and a love of writing, which go hand-in-hand.