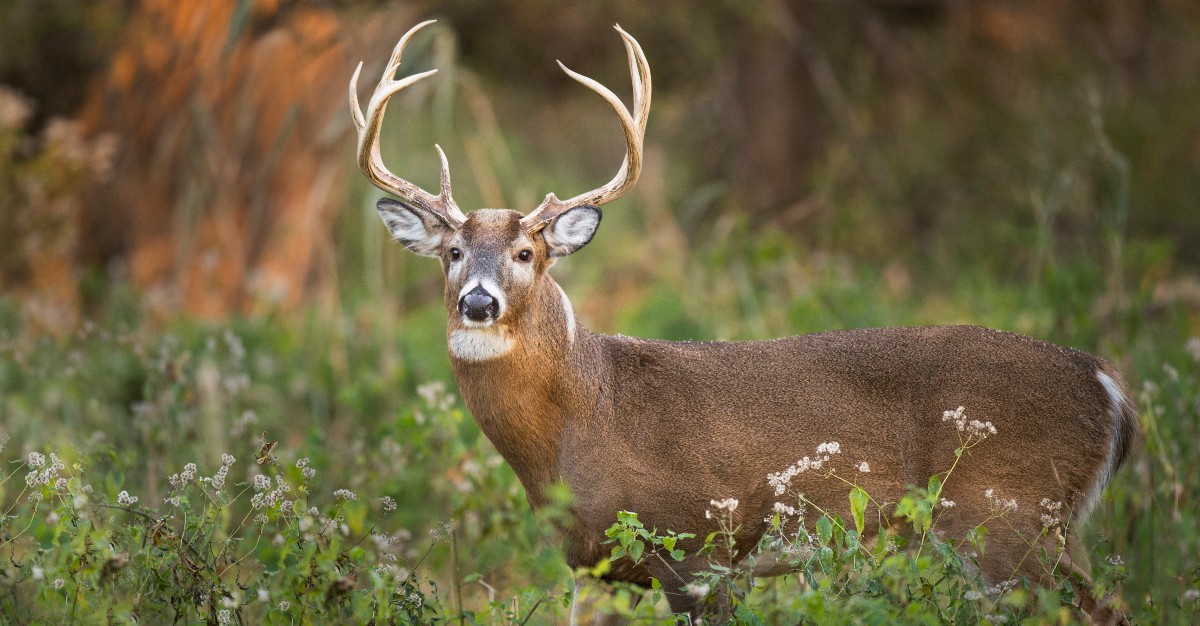 Ever since initial cases were reported in recent weeks, Zombie Deer Virus has gained worldwide attention. Who can be surprised with a virus that sounds like it comes from a horror movie?
Zombie Deer Virus actually has a much more mundane name though: chronic wasting disease. The disease was initially discovered in the 1960s in Colorado.
Why is it Called Zombie Deer Virus?
Zombie Deer Virus is a close cousin to mad cow disease. Although it hasn't been in the news for a while, mad cow disease caused a similar uproar. It was in international headlines for months and affected cattle throughout Great Britain.
Well, prions are distinguishing markers in both illnesses.
Prions are "deformed" protein chains in the brain that cause neurodegenerative sicknesses. For example, the symptoms of Zombie Deer Virus are disorientation, trouble eating, drooling, difficulty balancing and walking, and other forms of dementia. While you might not picture a zombie with all these symptoms, the "zombie" aspect refers to how the animal walks. They amble about aimlessly with no purpose.
Another part that this touches on is drooling and having trouble with walking. This isn't Hollywood by any means, but the industry presents zombies as those who don't have good balance, nor do they control their body fluids.
So, this is a suitable name for this destructive protein.
Can Zombie Deer Virus Spread to Humans?
It's not rare for an animal-borne illness to spread to humans. The dangerous Middle Eastern Respiratory Syndrome largely spreads via camels. Even knew diseases like monkeypox pose can threaten nearby humans.
It may not be immediate, but Zombie Deer Virus could be a problem in the near future.
Researchers and scientists fear that people can contract this disease but in the human form called Variant Creutfeldt-Jakob disease. But, this possibility is still being tested, and there are many unanswered questions.
The one thing that scientist know for sure is that when they tested the virus on human cells, they became infected with the illness. Chronic wasting disease is transmitted between animals through contact with bodily fluids. It may only take a bit of infected saliva, urine or blood to spread the virus.
For example, if a moose urinates on a rock and a hiker falls and touches the rock in the fall, that person was exposed to the virus. After that exposure, they can potentially get the human version of this terrible sickness.
Where is the Virus Currently?
Deer may be in the name, but the virus is already making its mark on other animals. The virus has spread to moose and elk in 24 states across the Upper 48. Zombie Deer Virus is also making its mark outside the U.S. The virus has been confirmed in two Canadian provinces, South Korea, and Norway.
How does it spread to these other countries? Primarily through shipping sick animals overseas for zoos, farms, and Christmas celebrations in other countries.
How Can We Avoid Zombie Deer Virus?
Hunters appear to be at the highest risk of the virus, and there are quite a bit of those across the United States.
Approximately 11.5 million individuals who hunt wild game. To prevent spreading the virus, researchers are taking proactive steps to protect humans.
It's not only those urine or spit from the wild animals that can harm hunters. Humans can also get sick from eating infected meat, further putting hunters at risk. Unfortunately, right now, there's no way of knowing if the meat is contaminated with the virus until it's too late. Testing results are too slow and take too long to get back. This is something that the scientists are looking to remedy as a preventative measure to keep this disease from being transmitted through consumption.
Although, people who have eaten tainted meat did not get sick from it.
So, how are you to protect yourself and your family form getting Zombie Deer Virus? Since there is still much to be discovered and unknown, the best thing you can do is avoid hunting any animal that is acting abnormally, and that looks unhealthy. In a case like this, it's best to err on the side of caution.
What have you heard about the Zombie Deer Virus? Let us know in the comments, or via Facebook and Twitter.
Written for Passport Health by Sabrina Cortes. Sabrina is a freelance writer with a Bachelor's Degree from Georgian Court University. She currently lives in the Smokey Mountains of western North Carolina.