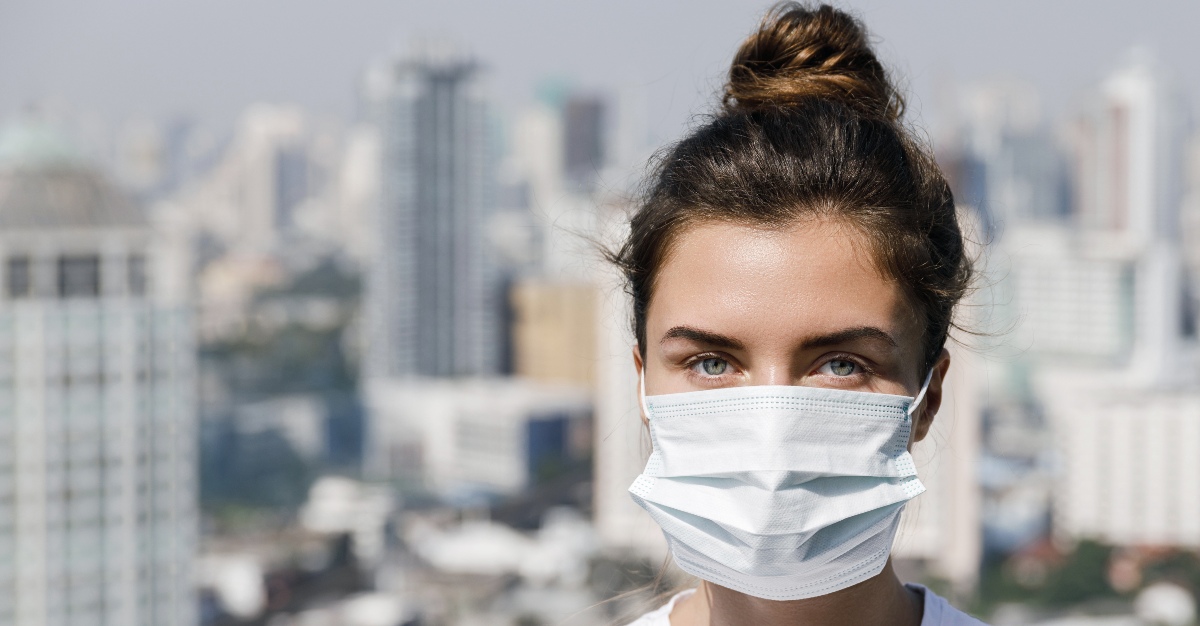 Many people likely weren't familiar with monkeypox until September 2018 when major news broke from officials that the United Kingdom had its first ever case of monkeypox.
One month later, a total of three patients have been diagnosed in the country. Though further cases are unlikely, the incident has built up some concern. Travelers and healthcare workers alike worry of the deadly disease.
As epidemiology (the study and analysis of the various factors of health and disease events) shows us, knowledge is imperative to preventing the spread of many diseases. So, how did three people get the monkeypox virus in England in the first place? And what risk does the disease pose to people who may have been exposed to it?
What is Monkeypox?
Monkeypox is a viral disease similar to smallpox. It is much milder than smallpox and infection is relatively rare in people.
That said, its potential for harm should not be ignored. The illness may claim as many as one in 10 patients. There is no vaccine or cure for it.
It's thought to usually spread via rodents. Humans can share the disease, though this is not as common.
The CDC describes that "Human-to-human transmission is thought to occur primarily through large respiratory droplets." Close physical contact would prove necessary for human transmission, as the droplets can't travel far. The CDC adds that contact with lesions and bodily fluids can also spread monkeypox.
The incubation period for the disease is up to 21 days. People cannot spread monkeypox while they have no symptoms.
Symptoms in people will often match those of the common cold or influenza. After signs of initial invasion fade, the skin eruption period will cause rashes, lesions and blisters.
Monkeypox is commonly found in central and west Africa.
For more information, read our in-depth assessment of monkeypox.
How Did Monkeypox Infection Happen in the U.K.?
Technically, only one person appears to have been infected with monkeypox in the United Kingdom itself. Two out of the three cases involved people who had either lived in or recently visited Nigeria, where a deadly outbreak began a year ago.
The first patient in the 2018 English event is believed to be a Nigerian naval officer who traveled on a commercial flight to England. He attended a training exercise at a Royal Navy base in Cornwall before his monkeypox diagnosis.
Not much is known about the second person except that he or she also traveled to Nigeria shortly before coming down with the viral disease. Officials were shocked to realize that other than the basic Nigerian connection, the two cases were completely unrelated despite being so close in timing.
Even with that striking coincidence, the last diagnosis appears to be the most notable. The patient, a healthcare professional, is the first person to ever catch monkeypox in the U.K. rather than in a foreign location due to travel.
Despite statements that there was no risk to hospital staff or other members of the public, Public Health England (PHE) official Dr. Nick Phin said the third case, "was not wholly unexpected."
The unnamed 40-year-old was a nurse at Blackpool Victoria Hospital. At the hospital, she cared for the second monkeypox patient both before and after infection was confirmed.
The hospital worker stated a belief that the National Health Service (NHS) issued gloves are to blame.
"The gloves were too short to cover my arms and left my skin exposed while changing the bed. I think that's how I got infected," she said. She admitted to fears that monkeypox could hurt her family. The nurse added that officials told workers they were not at risk.
Since then her 50-year-old husband was taken to a hospital with symptoms that could suggest monkeypox. Although, authorities have yet to release evidence or announcement of infection.
A fourth case of monkeypox was suspected with a woman in the same area (Fleetwood, Lancashire) though doctors have reportedly confirmed that the culprit was not monkeypox.
What is Being Done to Stop Further Transmission in England?
With the MERS case in August and now multiple monkeypox cases, U.K. health officials have had a lot to handle these past few months.
To prevent further transmission of monkeypox PHE has taken various measures:
Officials notified all passengers who traveled on flights with the two initial patients
Others who were in contact with patients before diagnosis (such as family, friends or neighbors) have been asked to carefully monitor their health
A deep-clean of the homes of infected persons is being conducted to stop potential avenues of the virus
Workers wore masks and protective gear for extra safety when cleaning the houses and investigating potential new cases
Careful isolation protocols are being followed in hospitals with monkeypox patients
Samples from the cases have been sent to a laboratory near Salisbury and will be used to help create vaccinations for the future
The Nigeria Center for Disease Control has been working with PHE to conduct investigation into the event
In situations like this, the key is not to worry. Instead, choose to stay informed and be aware.
Had you heard the news about the United Kingdom's first monkeypox cases? Did you know about the viral disease before this event? Let us know in the comments below, or via Facebook and Twitter.
Written for Passport Health by Katherine Meikle. Katherine is a freelance writer and proud first-generation British-American living in Florida, where she was born and raised. She has a passion for travel and a love of writing, which go hand-in-hand.