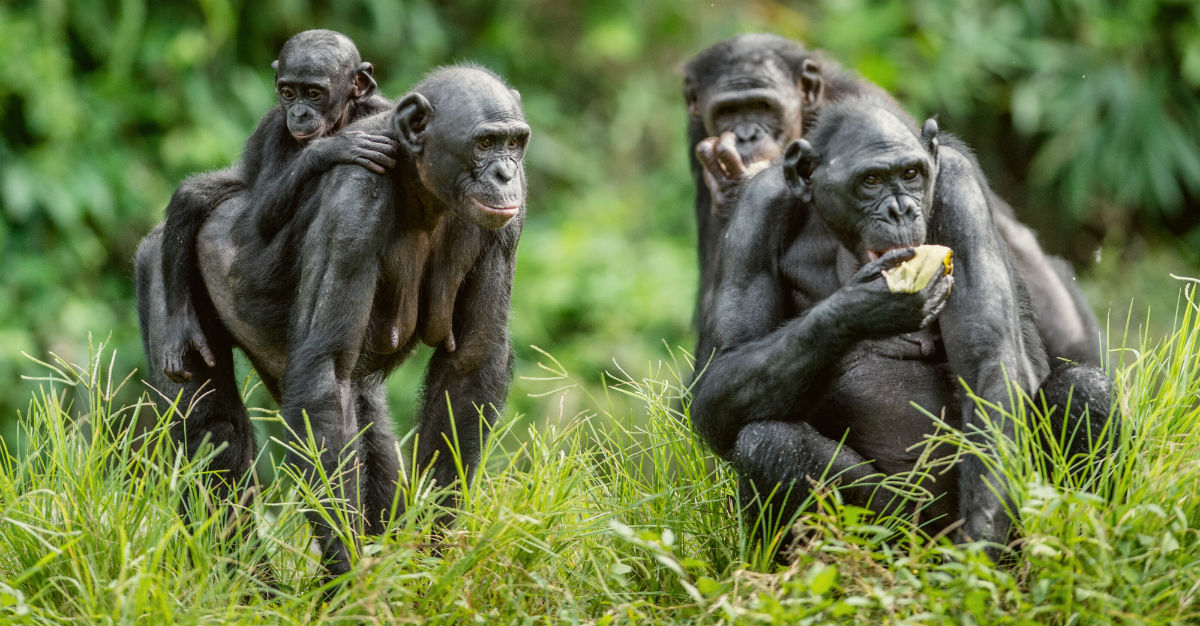 You've heard of chickenpox and smallpox, but what about monkeypox?
Monkeypox is a rare viral disease, similar to smallpox but considerably milder.
Surprisingly, it's not a new discovery as you may have suspected.
The first known animal outbreak of the disease occurred in Denmark in 1958 with groups of research monkeys, which is where monkeypox gets its name. Today, infection is often spread by rodents. Transmission from person to person is possible but more unusual.
Monkeypox is relatively rare in humans but could be fatal. The main symptoms are lesions, fever, and a rash, and there currently is no cure.
According to The Washington Post, monkeypox kills "up to 1 in 10 of its victims" and "is particularly dangerous to children." People living closer to forested areas, where infected animals might be present, are also more likely for infection.
The first reported human case of monkepox was with a young boy in 1970 in the Congo. Small outbreaks have developed since then in: the Congo from 1996 to 1997, Midwestern United States in 2003, Sudan in 2005, the Congo again in 2009, and the Central African Republic in 2016. The disease is currently focused in central and western African countries according to the CDC. Ten countries in Africa have had to deal with monkeypox since 1970.
The World Health Organization reports that the incubation period for monkeypox can range from five to 21 days, although most cases will only last for 1-2 weeks.
There are typically two phases of the infection, the invasion period and the skin eruption period.
The invasion period deals with symptoms that are common for a cold or flu. This includes fever, headache, muscle ache, lack of energy and swelling of the lymph nodes. This phase usually lasts for up to five days.
The skin eruption period deals with some expected pox signs on the skin.
Patients experience a rash which starts with the face and spreads over the body, particularly on the soles of the feet and palms. The rash then changes to form lesions. These will develop into small blisters filled with fluid, then pustules, then crusts, and finally it goes away. This phase typically starts one to three days after a fever and can take weeks before the crusts disappear.
Even with decades of history around the world, there's no vaccine for monkeypox.
The smallpox vaccine does show some promise in defending against monkeypox. People who received the vaccine in the past are more likely to develop milder symptoms if infected. The smallpox vaccine even earned an approximate 85 percent success rate in preventing monkeypox.
If you are traveling to a potentially infected region, be careful against contact with patients. Animal carrier such as Gambian rats, striped mice, dormice, primates, rope squirrels, and tree squirrels also pose a risk.
Beyond rodents, larger animals can spread monkeypox. Prairie dogs were the cause of the United States' outbreak in 2003.
Though monkeypox cases can be rare they are still fatal for about 1-10 percent of infections.
Even with a name like monkeypox, the disease is still very similar to other common infections. Smallpox, chickenpox, measles, scabies and allergies all present many of the same symptoms. A laboratory test is the only way to confirm that a disease is monkeypox.
Monkeypox is currently still a mystery in the world of medicine, but the CDC might soon have more answers. Scientists and other experts from around the world are currently studying suspected cases of the illness in the Congo.
Have you or someone you know had monkeypox? Are there any questions you have about the disease and its dangers? Let us know in the comments, or via Facebook and Twitter.
Written for Passport Health by Katherine Meikle. Katherine is a freelance writer and proud first-generation British-American living in Florida, where she was born and raised. She has a passion for travel and a love of writing, which go hand-in-hand.