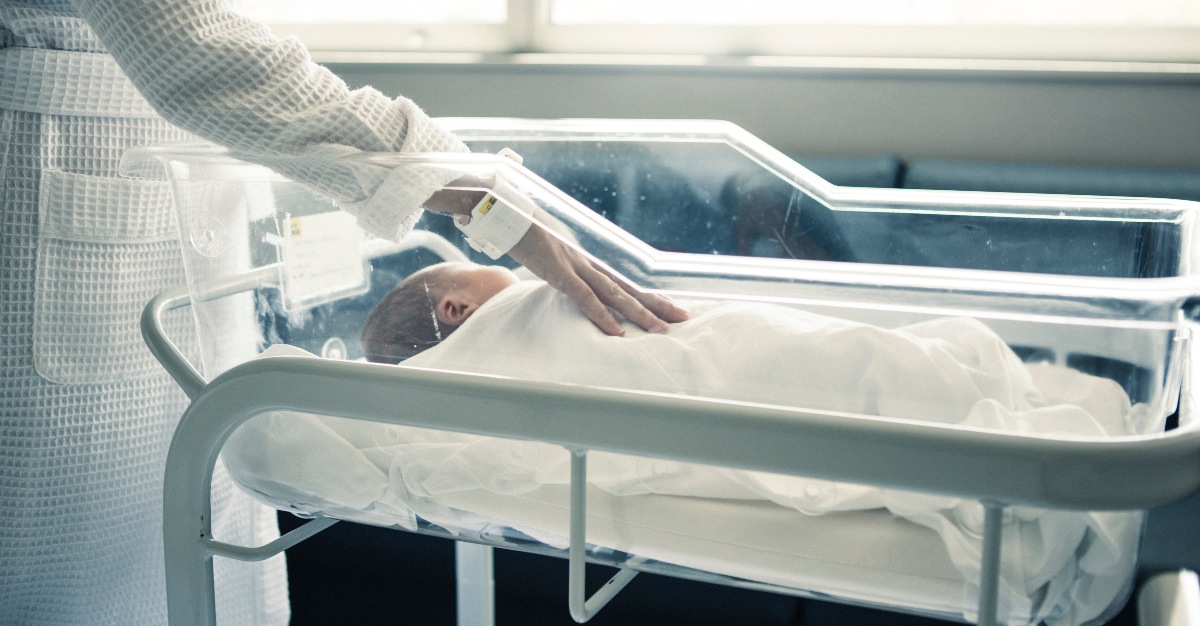 The increase of climate change around the globe has already increased the prevalence of some diseases.
Rising temperatures have helped dengue increase 30-fold in recent decades. More cholera outbreaks have also been linked to the environmental changes.
A recent study shows that heart disease may also be on the rise with the temperatures. But, it appears to be affecting babies more than any other group.
According to the CDC, "every four and a half minutes, a baby is born with a birth defect in the United States. That means that 120,000 babies are affected by congenital disabilities each year." Birth defects can be anything from a deformed limb to muscular dystrophy, or an internal abnormality causing Down syndrome.
The defects could also include an abnormality within the heart, which is becoming increasingly common.
American Pregnancy states that 32,000 newborns are born with heart defects each year. These defects may be classified as a congenital heart disease or congenital cardiovascular malformation. Regardless what the name is, they can cause permanent damage within the heart. Defects can show themselves in the form of a hole in the newborn's heart, or a valve that didn't form correctly during pregnancy.
As the defects become more common, scientists have been searching for the cause. They recently found climate change to be the culprit.
A new study published in the Journal of the American Heart Association, provides projections that expectant mothers who are exposed to heat are likely to deliver babies with heart defects. According to researchers, if temperatures continue to rise due to climate change, we could see even more birth defects in the coming years. During that time, congenital heart diseases could see an even bigger spike.
The results of the study show not all women living in the Continental U.S. will be affected. The regions that are most likely to experience extreme heat temperatures are the Midwest, as well as the South and Northeast. Many of the worst consequences to newborn babies could begin by 2025. By that year, scientists expect an additional 7,000 babies will be born with heart defects every year if pregnant women don't protect themselves from the high temperatures.
Doctors still aren't clear how or why heat affects a developing fetus. They do know that expectant mothers don't adjust well to changes in the weather. Their bodies naturally have a higher temperature from supporting a developing fetus.
Researchers and some physicians speculate there is some connection between pregnant women and the elderly behind the cause. Both groups have a difficult time regulating their temperatures when exposed to sweltering heat.
If a woman exceeds a temperature of 102 while she's pregnant, especially within the first trimester, those extra few degrees could damage the developing baby and cause a host of different birth defects.
There are many reasons for birth defects in children. Some are genetic and in those cases cannot be helped. We know that some of others are linked to the mother's poor nutrition habits. Unhealthy lifestyle choices, like smoking, drinking and drug use, can also cause defects. Scientists have even confirmed that some medications can cause abnormalities in infants.
Not all congenital disabilities can be avoided, but many can.
There are some things pregnant women can do to protect against these risks. The most important is to stay free of sweltering heat altogether. Try to avoid going outside during the Spring and Summer when temperatures are exceedingly high. If outside during those hot days, attempt to stay in shade or under a canopy.
Did you know climate change was increasing certain disease risks? Let us know in the comments, or via Facebook or Twitter.
Written for Passport Health by Sabrina Cortes. Sabrina is a freelance writer with a Bachelor's Degree from Georgian Court University. She currently lives in the Smokey Mountains of western North Carolina.