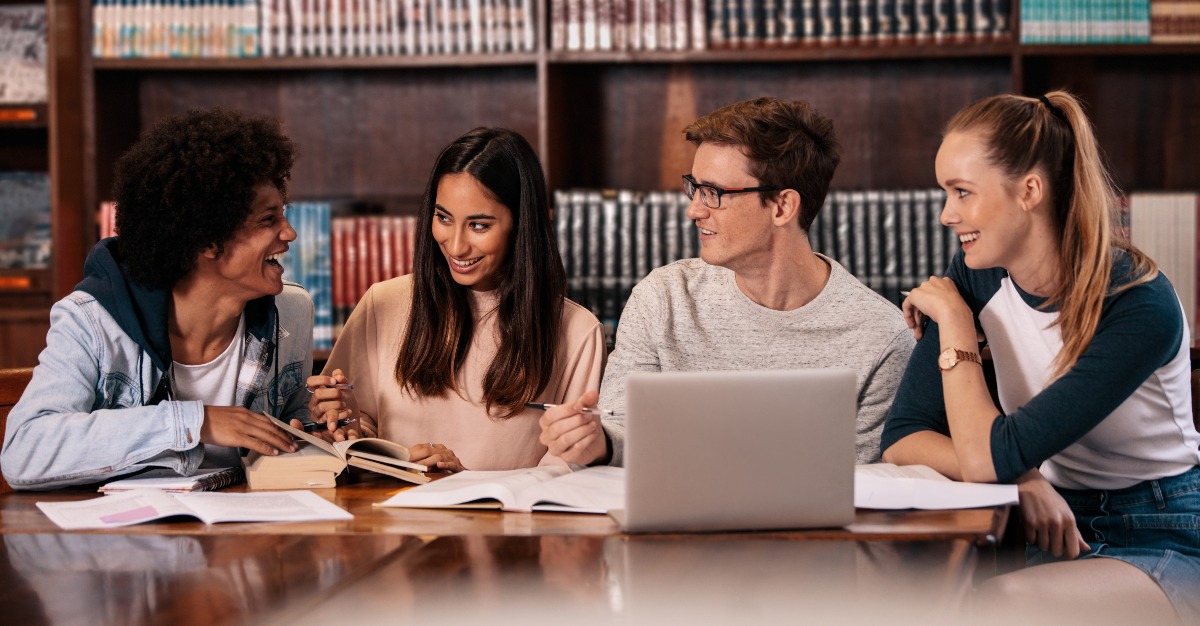 Outbreaks around the world have made it clear that meningitis is a higher risk for college students. Now, a new study shows that this is particularly true for the meningitis B strain.
The new study points out a variety of reason for the increased risk in this one group. The difference between the main meningitis vaccine and immunizations for the B strain appears to be a major cause.
The standard meningitis vaccine that nearly all college students receive protects against four serogroups: A, C, W and Y. The vaccine to protect against serogroup B was only made available in recent years. Without a chance to get the vaccine as a child, many college-age students never received the meningitis B vaccine.
Meningitis is a bacterial or viral infection that can develop from meningococcal disease. While meningitis B is less common than other strains, it is one of the most deadly. The infection can spread into the bloodstream and cause inflammation in the lining of the brain and spinal cord. Once the infection reaches these areas, it is fast moving. Just 24 hours after showing symptoms, the disease can lead to death.
Even with treatment, about 10 percent of individuals who contract meningitis B die from the infection. Survivors of the infection can suffer from life-altering effects including loss of limbs, neurological damage, and hearing loss.
It only takes an errant cough or sneeze to spread the infection. The bacteria live in the throat and nose and can survive on surfaces for a short period of time.
The new study, conducted by the CDC, compared college students to their peers who weren't in school. Results showed the students were 3.5 times more likely for the meningitis B infection than non-students.
The close living quarters of a young adult in college appears to be a reason for the drastic increase of vulnerability. Whether it's a dorm room or apartment, college students are often near their peers. They also have a better chance of exchanging infected saliva, whether through kissing, sharing drinks or utensils.
MenB can be prevented by the use of the MenB vaccine. While most children have received the meningitis vaccine, it does not protect against the MenB strain. Only available since 2015, the MenB vaccine was missed by many young adults.
On top of that, since the MenB vaccine has become available, college students were not considered to be a "high-risk" population. Until recently, that age group was not even recommended to receive the vaccine.
Other populations that the MenB vaccine is recommended to include:
People who are 10 years and older who have functional or anatomic asplenia
People 10 years and older with persistent complement component deficiency, including people taking Soliris
The MenB vaccine is a two-dose vaccine in which each dose has to be administered one-month apart from one another.
All versions of the meningitis vaccine are available at Passport Health clinics. If you have any questions about meningitis or the vaccines, Passport Health can help. Give us a call at or schedule an appointment online.
Did you know there were two different vaccines for meningitis? What about the increased risk for it in college students? Let us know in the comments, or via Facebook and Twitter.
Written for Passport Health by Kaitlyn Luckow. Kaitlyn is a freelance writer, photographer and English teacher in Milwaukee. She has a passion for capturing and writing other people's stories. You can find her at sayhellostory.com.