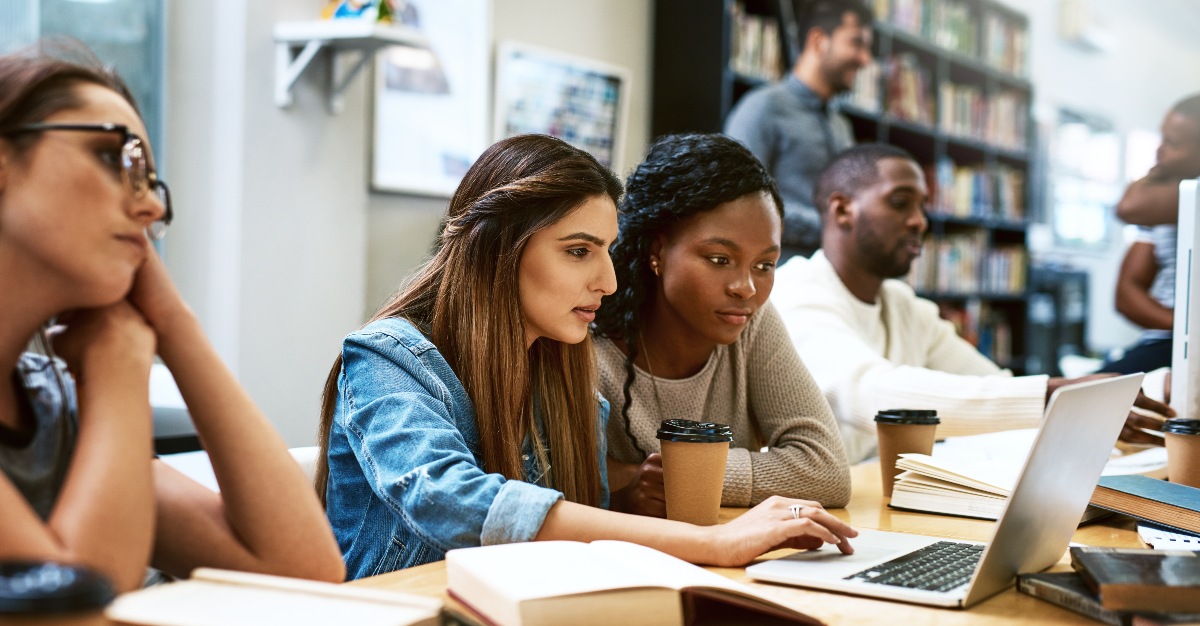 The upward trend of meningitis transmission amongst college students has only increased in recent years. Many of the affected schools have even responded with new vaccine requirements.
Before starting their classes, students must be vaccinated for the various meningitis strains. While the new rules will reduce meningitis' spread, it's also amplified concern for young adults and their parents.
While vaccinations can keep a person from having to hide at home over meningitis fears, why is the disease so common at colleges?
The answer could help slow risk of the disease, but also provide other health benefits. This is because the principle behind meningitis' spread also makes college attendees more likely to get many other illnesses such as the flu.
Essentially, meningitis is more common in college students because of the nature of the setting. The young adults can't escape large groups of people with constant close contact and proximity.
Meningitis infection requires shared respiratory and throat secretions. This means any close or lengthy contact is generally considered necessary to spread the disease.
"When you are in a situation with a whole bunch of people who share items like cups, water bottles, lipstick or engage in unhygienic behavior, it just magnifies the risk," said Sankar Swaminathan, MD. Swaminathan is currently the Health chief of the Division of Infectious Diseases at the University of Utah.
The risk for meningitis is especially high for freshmen and those living in dormitories.
According to a 2000 CDC study, college freshmen are seven times more likely to get meningitis than other college students. The same paper found a much higher risk at those students living in the dorms. Meningitis occurred 9 to 23 times more frequently in students living in dormitories over those residing in other accommodations.
Over the last 10 years, meningitis infection has reportedly increased for adolescents and young adults. A trend like this can prove highly dangerous for meningitis. Not only is the disease often difficult to diagnose, but it can be deadly if not caught early.
Meningitis, or meningococcal disease, is caused by bacteria called Neisseria meningitidis. Roughly 1 in 10 people may have these bacteria without signs, acting as unknowing carriers. Although, most of the patients will develop symptoms resembling the flu. Those symptoms can quickly worsen and may lead to death in a matter of hours.
The two most common types of meningococcal illness are meningococcal meningitis and meningococcal septicemia (also known as meningococcemia).
With meningococcal meningitis, bacteria infect the protective membranes covering the brain and spinal cord. This causes swelling as well as problems such as sensitivity to light, vomiting and confusion.
In cases of meningococcemia, bacteria enter the bloodstream. They can then reproduce, causing damage to blood vessel walls. This damage leads to bleeding into the skin and organs, often meaning severe pain and a dark purple rash.
The Neisseria meningitidis bacteria behind meningococcal diseases are largely broken up into five serogroups or types – A, B, C, W and Y. The B, C and Y strains are most often the culprits of illness in the U.S.
Many people don't know that there are two types of meningitis vaccinations to deal with the varying strains of the virus. One vaccine protects from the A, C, W and Y serogroups. Available for over 30 years, this is the meningitis vaccine given to nearly every person. The other, much newer vaccine exclusively targets type B.
Both of these vaccinations are recommended for several groups of people by the CDC, but particularly so for college students.
Both versions of the meningitis vaccine are available at all Passport Health clinics. Remember, you don't have to be scared of meningitis just because you're going to college. All the necessary doses of the meningitis vaccines greatly reduce risks of the disease.
Have you or someone you know ever gotten meningitis? Did you know there was a higher transmission risk for college students? Let us know in the comments below, or via Facebook and Twitter.
Written for Passport Health by Katherine Meikle. Katherine is a freelance writer and proud first-generation British-American living in Florida, where she was born and raised. She has a passion for travel and a love of writing, which go hand-in-hand.