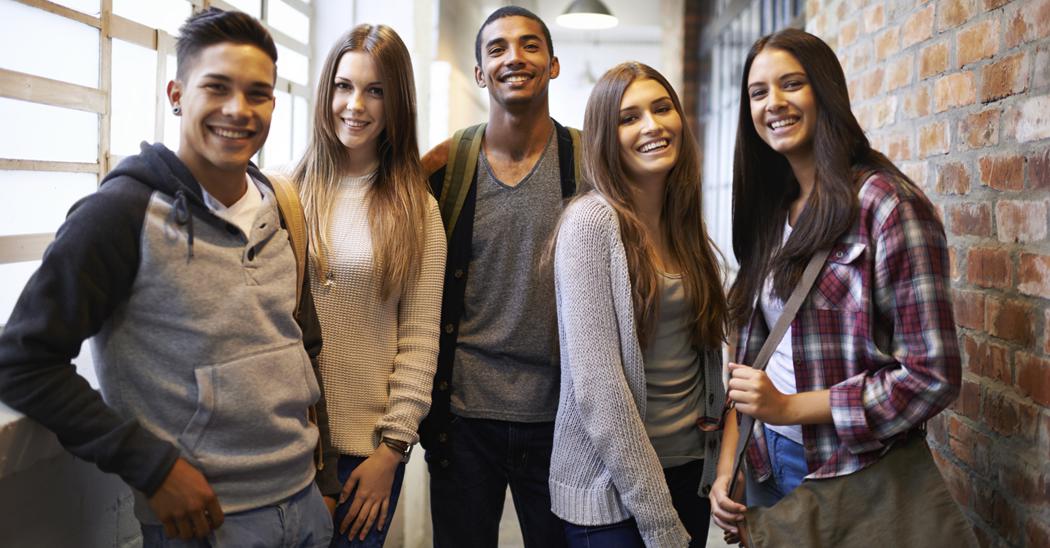 While the meningitis vaccine is crucial for health during college, this post does not mention all available vaccines for the disease. A separate vaccine is recommended to protect against the meningitis B strain. The routine meningitis immunization does help prevent the A, C, W and Y strains, but a different vaccine is needed for meningitis B.
The meningitis B vaccine is fairly new, but is recommended for anyone between the ages of 16 and 23. The meningitis B vaccine is available at all Passport Health clinics.
College can be a scary first experience for freshman. New school, new friends, new living arrangements and new exposures to health risks. In locations across the United States, meningitis outbreaks have hit colleges and other schools.
What is Meningitis?
Meningitis causes swelling in the spinal fluid and protective membranes surrounding the brain. Meningitis comes in three forms; bacterial, viral and fungal.
Initial symptoms of the illness include:
Sudden fever
Headache
Stiff neck
Other symptoms include:
Nausea
Vomiting
Increased sensitivity to light
Confusion
The symptoms may appear quickly or over the course of several days. The disease is serious and can be fatal or cause permanent damage to the brain in some cases. A meningitis diagnosis should needs to be early to begin treatment.
Because of the disease's severity, it is important to vaccinate against meningitis.
Why Are College Students at Risk For Meningitis?
A recent CDC study showed college freshman are seven times more likely to contract meningitis than other college students.
Infectious diseases tend to spread where a large group of people are gathered together. A college dormitory the perfect environment for diseases like meningitis to spread.
"If you live in close quarters, the roommate is at a very high risk to get infected," said Dr. Thomas Clark, a meningitis expert at CDC.
There have been many meningitis outbreaks at colleges across the country. The following colleges have reported outbreaks in recent years:
How Can I Avoid Getting Meningitis In College?
The best protection against meningitis is vaccination.
Meningitis immunization is invaluable for any student, especially those living in a dormitory. Vaccines that help protect against all three strains of viral meningitis are available in the U.S.
If you've already received a meningitis vaccination, the CDC recommends receiving a booster shot before going to college.
Your local Passport Health Clinic offers the meningitis vaccine. Make an appointment by calling or booking online today.
Tips for Staying Healthy at College
Between classes, exams, homework, meetings, and trying to maintain a social life, it can be difficult to keep up with your personal health and wellness in college. Students can forget until an illness stops them from being able to function normally. Here are some simple tips on how to stay healthy admits all the college bustle:
Eat right – Remember to eat breakfast, keep healthy snacks around, and limit the caffeine intake. Your diet can be hard to remember when you're away from home, but it's an essential part of your health.
Exercise – Walking or biking to class is a great form of exercise. At almost all colleges, you get a gym membership to their facility included in your tuition. Take advantage of this as much as you can.
Get Enough Sleep – Just taking a short nap during the school day can do wonders to boost your energy. If you stick to a consistent sleep schedule throughout the week, you'll get a better, deeper night's sleep.
Stay Protected – Sexual health is important in a college environment. Always use protection, get tested, and take advantage of any vaccinations.
Manage Your Stress – It's easy to become run-down with all the tasks you have to complete as a college student. Take a break from your work by engaging in a hobby, spend time with friends, or learn time management skills.
Have you ever experienced an illness in college that kept you from your studies? Comment below, on Facebook, or via Twitter.