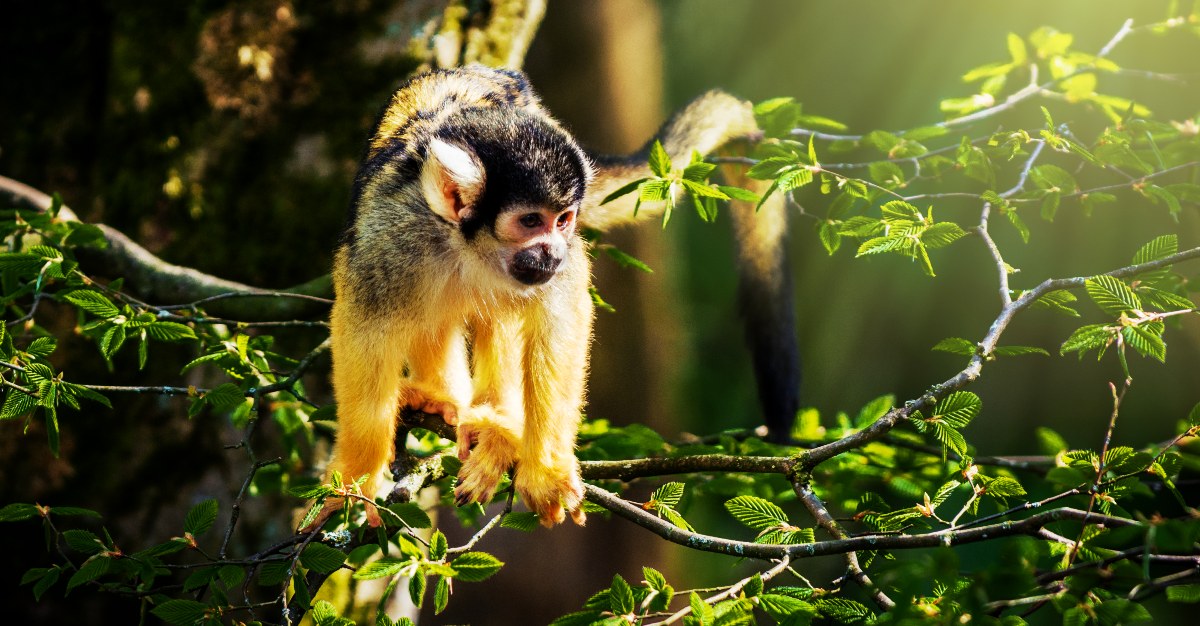 While Zika is generally spread by mosquitoes and not by monkeys, newly published research presents a new risk for the virus. Teams at the University of Texas in Galveston and the Faculty of Medicine in Rio, Brazil found evidence that strongly suggests mosquitoes use monkeys as hosts for the virus in the Americas.
If this is true, scientists say it may make eradication of the virus next to impossible due to the presence of the natural transmission cycle.
In a natural transmission cycle, the infected animals will keep a virus or parasite alive in the wild. The animals ensure that future feeders can spread the same diseases later on.
The concept of mosquitoes using animals to help spread diseases is certainly not a new one. Mosquitoes often rely on their prey to act as "reservoir hosts".
Take malaria, for example.
Scientists know that asymptomatic infected patients are a major issue in eradicating the virus. Countless people unknowingly act as hosts for malaria. They spread parasites to previously untainted mosquitoes when they stop for a drink. These newly infected mosquitoes can then spread parasites to other humans and animals, starting a new cycle.
Avoid mosquitoes and other bugs
Acting reservoir hosts can be anything from birds to Burmese pythons.
Although, the recent study from the University of Texas Medical Branch at Galveston and the São José do Rio Preto School of Medicine in Brazil is major evidence that such a mosquito-host relationship could be a possibility with Zika and monkeys in the Americas.
The findings examined 82 wild marmosets and capuchin monkey carcasses picked up in two Brazilian cities from January to June in 2017. Almost 40 percent of them were Zika-positive in at least one tissue sample.
Recent Zika news makes this discovery an even greater concern. New research show that Zika causes more problems with pregnancies than we previously thought.
But, it's important to recognize how this knowledge can be helpful. Epidemiologists attempting to study the illness have even more detail now. We've also gained understanding about Zika's transmission and how it can be stopped.
Avoid mosquitoes and other bugs
Science Direct described the necessity of such research into Zika in 2016. "It is a public health imperative to define the domestic and wild animal reservoirs, amplification hosts, and vector capacity of the genera Aedes, Anopheles, and Mansonia." They added that, "These variables will define the geographic distribution of Zika virus." We now have key information to better predict how quickly and far the virus can spread.
"Our findings are important because they change our understanding of the ecology and transmission of Zika virus in the Americas," said senior author professor Nikos Vasilakis in the 2018 study's recent press release.
There is currently no specific Zika treatment or vaccination, but a Zika virus vaccine is in the works.
Have you or someone you know ever had Zika? Did you know what a large part monkeys could play as reservoir hosts? Let us know in the comments below, or via Facebook and Twitter.
Written for Passport Health by Katherine Meikle. Katherine is a freelance writer and proud first-generation British-American living in Florida, where she was born and raised. She has a passion for travel and a love of writing, which go hand-in-hand.