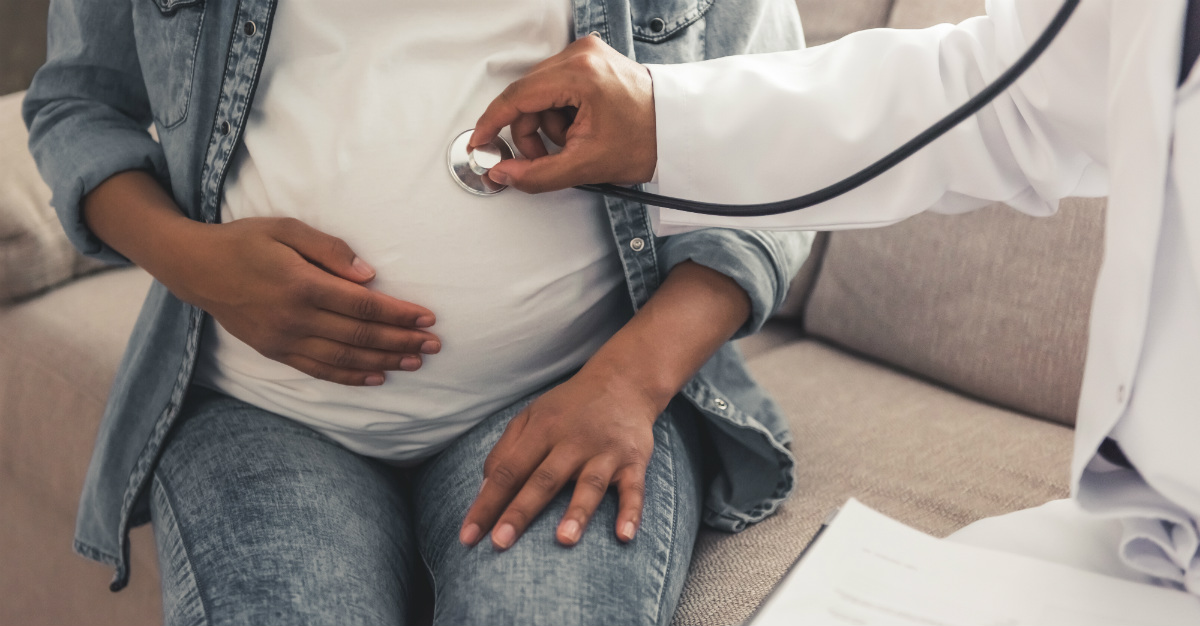 Two years after the height of the Zika outbreak, we're still learning more dangers of the virus.
New research published in Nature reports that Zika infection greatly increases risk of miscarriages and stillbirths. It's not the possibility of these effects that surprises scientists. They knew of some risk, but the research shows that chances could triple what recent calculations estimated.
When the Zika outbreak began, it was largely feared for the birth defects it could cause. Because of the 2018 study, we now know infection can also lead to placenta damage, which in turn may result in a loss of pregnancy.
Zika virus is known to be capable of causing a brain malformation called "microcephaly". Babies affected by microcephaly will be born with abnormally small heads. They will likely also face a variety of neurological problems. The malformation could cause developmental delays, seizures, feeding difficulties, hearing loss and vision issues.
In the time since the 2015-2016 outbreak, scientists have tried to focus more on Zika's impact on miscarriage rates. Although, researchers did run into a problem with patient recruitment. This unavoidable problem meant numbers couldn't be fully accurate.
Studies relying on human patients could only examine women who already presented Zika symptoms. Early Zika-influenced miscarriages would then be missed in the study. Researchers also couldn't include about half of Zika cases, which displayed no symptoms. Newsweek highlights that as a result, a large portion of the population was left out of the study. The final numbers would appear considerably lower than they likely are in reality.
Researchers found a way around this problem with some help from other subjects.
In six National Primate Research Centers (NPRCs), they gave strains of the Zika virus to 50 pregnant monkeys. The researchers then carefully monitored the monkeys for any ill effects.
While almost none of the infected animals showed symptoms of Zika, 26 percent of the pregnancies ended in miscarriage or stillbirth. Another three primate infants died soon after they were born. The percentage of miscarriages and stillbirths in monkeys is over three times the same numbers in human pregnancies, at 8 percent.
Teams across the United States analyzed the findings. The tissues connecting the mother and fetus was pinpointed as the primary damage in these cases. An issue in this area would greatly impact the placenta.
Lead study author Dawn Dudley, a scientist at the University of Wisconsin-Madison, commented on the results.
"The placenta provides the blood flow and nutrients to the fetus," said Dudley. She added that problems in this area could prevent the baby from reaching a normal weight during the pregnancy. If these effects are too severe, they could result in death of the fetus.
While Zika is not causing the same global scare it used to, it's important for people to be aware of all the threats the virus can pose. With no current vaccine, the best way to stay free of Zika is by avoiding mosquito bites.
Did you know the Zika virus could results in such dire effects? Are you surprised by these study results? Let us know in the comments below, or via Facebook and Twitter.
Written for Passport Health by Katherine Meikle. Katherine is a freelance writer and proud first-generation British-American living in Florida, where she was born and raised. She has a passion for travel and a love of writing, which go hand-in-hand.