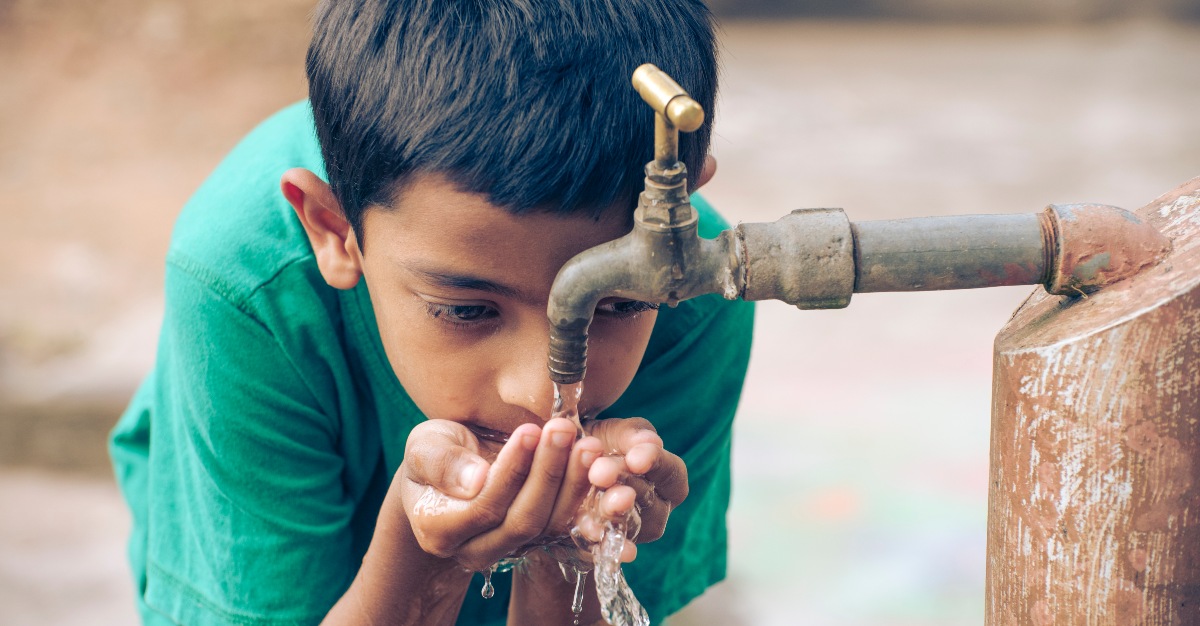 Often overlooked, diarrhea is still one of the leading causes of death around the world. While it is a disease that affects populations worldwide, it is especially rampant in impoverished regions.
According to a study in The Lancet, various factors make up a location that struggles with these deaths. A lack of clean water, sanitation and health care contribute to disease. These issues are often focused in areas with marginalized and low-income citizens.
We've seen the recent dangers of water contamination and poor sanitation in foreign countries. Cholera outbreaks and resistant forms of typhoid have spread across the globe.
These risks have also reached the foreign travelers visiting these areas.
Many receive the necessary vaccines and take the essential precautions while traveling to not be a victim to traveler's diarrhea. But, for those in high-risk areas, left unchecked, diarrhea can have very serious effects, including death.
As a routine symptom, diarrhea poses a risk in many of the most common disease. Diarrhea can be the result of food poisoning, viral, or bacterial infection. Unfortunately, those illnesses usually spread via infected fecal matter. According to the CDC, the germs then get into food or water, causing the spread.
Rotavirus is the leading cause of acute diarrhea. It can account for 40 percent of hospitalizations in children under the age of 5 with diarrhea, according to the CDC. Furthermore, rotavirus was the 8th leading cause of death in 2016. As it's more prevalent in children, the virus ranked 5th for the leading cause of death in children.
With statistics like this it's important to know the signs of diarrhea.
Symptoms include loose or bloody stools, the need to frequently release your stools, abdominal pain such as cramping, a fever, dehydration, or even nausea. If you think you have any one of these or a combination of the listed symptoms you should speak with a doctor. Diarrhea can have serious side effects, and if left untreated it could lead to death.
But, how does a symptom like diarrhea still cause so many deaths? Something so common should be much more treatable, right?
Diarrhea can seriously deplete your body of its fluids, which if left untreated, could result in severe dehydration.
Just a few years ago researchers looked into the burden that diarrhea has globally. According to the WHO, they found good news: between 2000 and 2016, diarrheal disease declined by 1 million. But, they also found a shockingly high mortality rate causing millions of deaths. Diarrhea is something that can happen to anyone, even those enjoying themselves on vacation.
But, it's those travelers who are unaware of a high diarrhea risk.
Vacationers take actions to avoid such a problem, nicknamed Traveler's diarrhea. While on vacation in a developing nation, the vacationers become exposed to new bacteria or parasites. Presenting quick, the vacationers suffer from a combination of the symptoms that diarrhea brings.
The treatment for diarrhea usually requires replacing lost fluids. Those infected usually rely on excess amounts of water or sports drinks to restore the body's electrolytes. If your case is more serious you might need intravenous therapy. If it's a bacterial infection that caused your diarrhea, a doctor may then prescribe you antibiotics for the symptoms.
With such a high death rate for something that most people overlook, diarrhea should be taken more seriously.
You can take simple precautions to guard your body against it.
For starters, get vaccinated for the rotavirus and be careful with drinking safe water. If you're unsure of your water source, stick to bottled water while abroad. Since your water and food can be contaminated with stool, be wary of sanitation methods. Take extra precautions from the bacterial infections by washing your hands frequently. Make sure to clean any potentially contaminated objects such as door knobs and cooking utensils before using.
If you take the essential precautions then you should be safe from diarrhea. Although, if you think you have even one of the symptoms of diarrhea while abroad, be sure to contact your doctor.
Did you know diarrhea was such a deadly problem around the world? Let us know in the comments, or via Facebook and Twitter.
Written for Passport Health by Brianna Malotke. Brianna is a freelance writer and costume designer located in Illinois. She's an avid coffee drinker and enjoys researching new topics for writing.