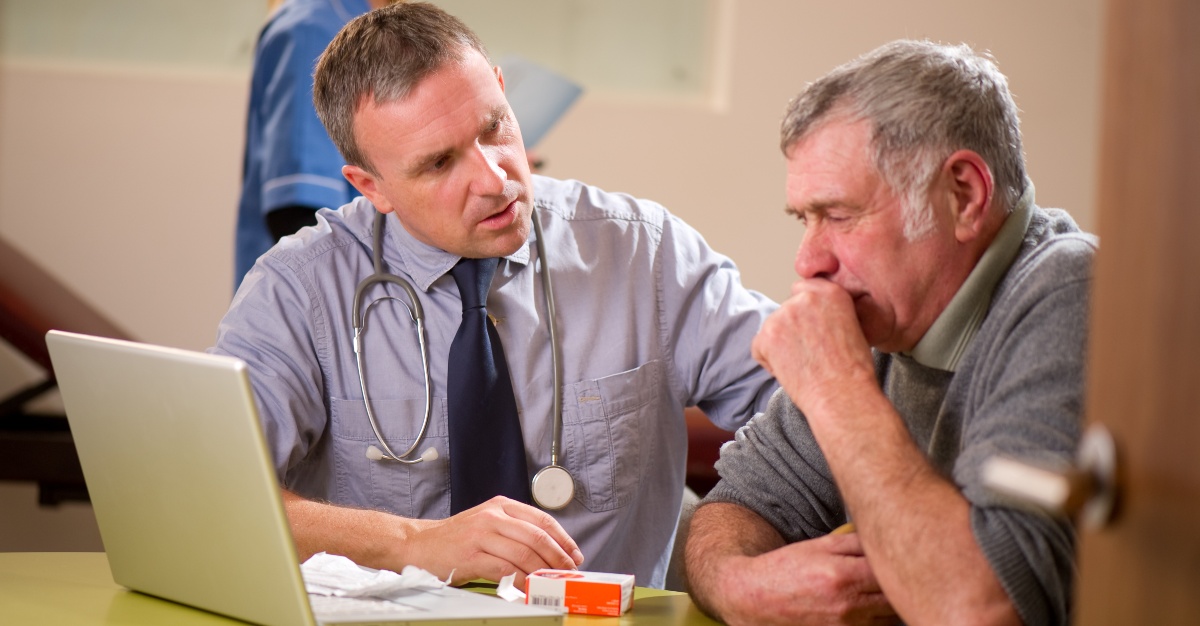 Last year's flu season was reportedly the deadliest in 40 years with at least 80,000 lives taken according to the CDC.
The total for the 2017-2018 flu season was revealed in late September 2018. It is significantly higher than recent counts of flu-related deaths, which have been between 12,000 and 56,000 per year.
Experts knew at the time that the disease was hitting harder than anticipated, but such a high toll was unexpected. In fact, Vanderbilt University vaccine expert Dr. William Schaffner told the Associated Press that the amount was almost twice as much as what officials had previously considered to be a bad year.
These numbers are estimated based on statistical models which are constantly revised for accuracy.
Models must be used because influenza is so common and often may not be properly reported to officials or accurately listed on death certificates. The flu can cause various fatal complications. Those include heart attack, stroke and even times where the virus causes pneumonia. As the source of these deadly complications, the flu is often left as the true reason for loss of life.
In this case, the 80,000 figure is one that may be slightly lower than the actual reality.
Keeping detailed accounts of flu seasons allows us to analyze why trends happen and what we can do about them in the future.
Though, CDC flu expert Dr. Daniel Jernigan points out the problem in comparing two different flu seasons. They can be difficult to judge as we currently have more elderly, at-risk Americans as well as a larger population in general. Estimates of death tolls from before the 1976-1977 season are also not readily available, adding to the challenge.
So, after studying available data, why do officials believe such a high fatality rate occurred last year?
Essentially, the main problem was the kind of flu that went around.
Last year's flu was devastating and more likely to cause hospital visits and fatal cases. The kind of flu that affected the U.S. was classified as high severity across all age groups.
It also wasn't what we were prepared for. Seasonal vaccinations are designed ahead of time based on observation and strategy, but the flu can still surprise us. In the case of the 2017-2018 winter, this is exactly what happened.
It is important to remember that despite whatever strains end up going around, the vaccine is still believed to make cases easier for patients and save lives.
Cases peaked in February 2018 and the period of illness ended up making the season one of the longest in recent years.
Many are wondering what we can expect this winter.
While it's still quite early in the 2018-2019 season, it seems that flu cases are fewer and milder so far, which is encouraging.
Additionally, it appears that the vaccine should be more accurate in its targeted strains.
Speaking of which, here's what you can do to help prevent the flu from being so dangerous this year and every year:
Get the vaccine. Choosing to get the flu vaccine doesn't only work to protect you, it fights to save entire communities through the concept of herd immunity. The flu vaccine is particularly important for children and seniors.
Passport Health is proud to be a part of this important inoculation effort – you can get your vaccination at your local clinic. If you have questions about the shot's ingredients, future improvements or something similar, we can assist!
Be aware of everyday germs. You don't need to become obsessive about potential viruses as soon as autumn hits, but you should take steps for safety. Clean your phone several times a month, use hand sanitizer at airports (especially when going through security) and wash your hands frequently.
Take precautions if you do get sick. Cover your mouth and nose when you cough or sneeze, stay home and keep your distance to avoid transmitting the virus.
Stay informed. New data is constantly released on the flu and about the locations of specific outbreaks. For example, did you know one study suggests that humidity doesn't actually stifle flu transmission?
Overall, vaccinations and hand-washing are the keys to stopping the flu in its tracks. For more information, check out the CDC for other simple prevention techniques.
Did you know that the flu could be so deadly? Have you gotten your annual flu vaccine yet? What steps do you take to prevent transmission? Let us know in the comments below, or via Facebook and Twitter.
Written for Passport Health by Katherine Meikle. Katherine is a freelance writer and proud first-generation British-American living in Florida, where she was born and raised. She has a passion for travel and a love of writing, which go hand-in-hand.