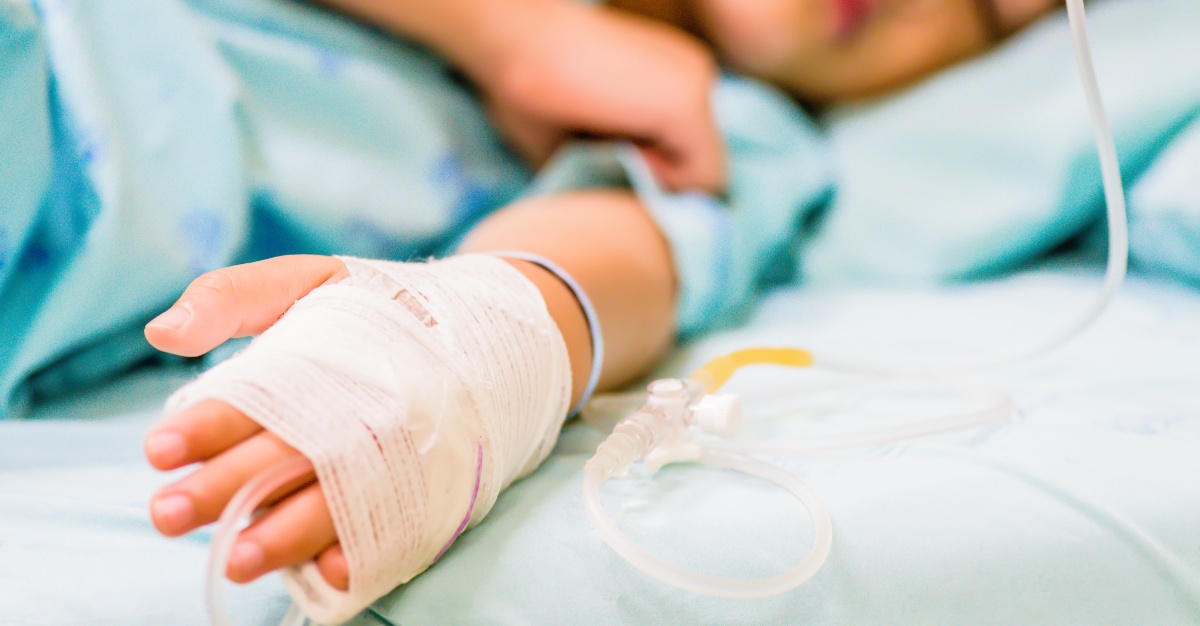 A mysterious polio-like illness has been making major headlines this past week after the CDC announced that more than 150 potential cases are under investigation.
The disease in question is called acute flaccid myelitis (AFM).
Considering it is mostly children who have been affected so far, many parents are concerned about this seemingly new problem.
Even though AFM is not actually a recent discovery, scientists still don't understand much about it.
What is AFM and What Do We Know About It?
As the CDC describes, acute flaccid myelitis is a rare but serious condition.
AFM has been characterized as a polio-like illness due its paralytic effect. The disease affects the nervous system, specifically the gray matter of the spinal cord. This then causes weakness in the muscles and reflexes in the body.
Symptoms typically include sudden onset of arm or leg weakness and the loss of muscle tone and reflexes.
Other signs of infection may be facial drooping/weakness, difficulty moving the eyes, drooping eyelids, difficulty with swallowing, slurred speech and the inability to pass urine. Severe respiratory failure can also occur, requiring immediate support.
Very little is known about how acute flaccid myelitis spreads. Many different kinds of specimen have been taken from patients and examined, yet no pathogen or germ has been consistent, even in spinal fluid samples.
We do know that certain mosquito and tick-borne viruses which cause neurological diseases have also caused AFM. These viruses include West Nile virus, St. Louis encephalitis, Jamestown Canyon virus, Lacrosse virus, Powassan virus and Eastern equine encephalitis.
Given that bug bite disease cases are on the rise across the U.S., this may become more of a problem if action is not taken.
That said, stool sample testing confirms AFM is not caused by the same virus as polio, which is a relief.
Why are the Current Cases Notable?
The current acute flaccid myelitis cases are part of an upward trend that researchers began noticing in 2014.
Officials found that AFM case numbers have increased annually in the past four years. While we are unsure if 2018 will follow in this course, it appears so.
In 2018 alone, the CDC has confirmed 62 cases in 22 states. Of those cases, 90 percent have been children under the age of 18, creating fear for many families. At least one child has died as a result of the disease, though we do not know why or if kids are at particular risk.
The average age of those ill is four.
For some patients, recovery will be quick. Others will need ongoing care.
So, why have organizations made the news public at this time?
Officials want parents to know about AFM so that if symptoms occur, the case may be reported as researchers have now begun to carefully track suspected cases as well. Currently, 155 cases are under investigation for infection.
Should Families be Concerned?
It's important to remember that despite the seemingly large numbers, AFM is still very rare.
Dr. Nancy Messonnier of the CDC stated that, "Overall, the rate of AFM over the years that it has been diagnosed which is since 2014 is less than one in a million." She continued: "That is why we say that this disease is incredibly rare."
If you suspect that you or someone you know may have acute flaccid myelitis, consult a doctor. While there is no virus or toxin to test for, help can be given to deal with symptoms. Any infected person should also report their case to authorities.
There is no vaccine or specific method to avoid AFM.
Considering the clear link between many mosquito and tick-borne viruses and AFM, take care to avoid bites. For more information on recognizing the sign of dangerous bug bites, view our guide.
Make sure to also follow the standard safety protocol to wash hands thoroughly and regularly as recommended.
Had you ever heard of acute flaccid myelitis before these announcements? Are you going to be following this story? Let us know in the comments below, or via Facebook and Twitter.
Written for Passport Health by Katherine Meikle. Katherine is a freelance writer and proud first-generation British-American living in Florida, where she was born and raised. She has a passion for travel and a love of writing, which go hand-in-hand.