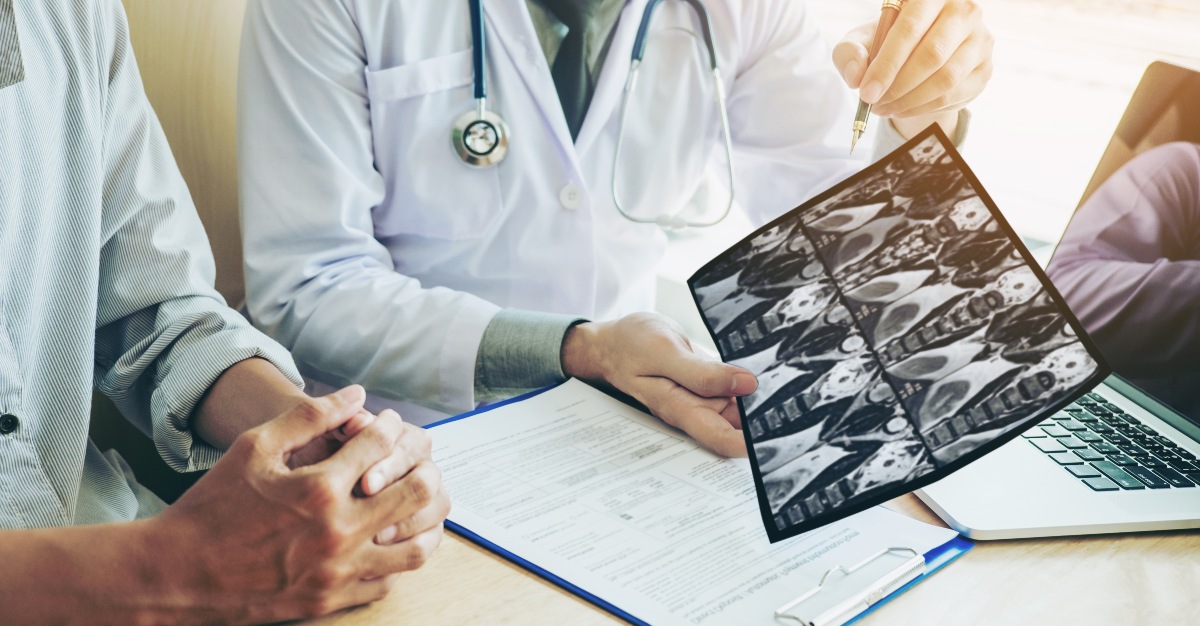 Come flu season, every person of all ages is at risk of influenza. Every region across the world is susceptible to the contagious respiratory illness. Being different than a common cold, the flu can take effect suddenly and can range from mild to severe in illness.
While many sick with the flu tend to recover within two weeks, some people can develop complications.
One of those complications can lead to pneumonia. According to Everyday Health, one-third of pneumonia cases develop from a respiratory virus, with the flu the most common of those.
Even if you've only contracted a mild case of influenza, the infection can severely weaken your immune system. Keep in mind that the virus even keeps your body from correctly taking in air.
According to Shape, the flu constricts and inflames the airways in your body. This would then, "slow down the movement of air and hinder your ability to clear mucus and secretions." This inflammation can cause an increase in your body's mucus production.
A buildup of bacteria would then form in your healthy body. Although the body would usually be able to fight the buildup away, influenza changes that. With a weakened immune system, your body may not be able to get over the foreign bacteria and viruses.
This is how those with influenza can easily turn their flu into something much worse — pneumonia.
Pneumonia is an infection that causes inflammation in the lungs. Severe coughing, a high fever, and difficulty breathing are the first symptoms. While it affects millions worldwide, it is generally mild and can be treated with medicine.
Although, pneumonia can be deadly for those with chronic conditions, those who smoke regularly, young children, and the elderly. According to the CDC, pneumonia is the, "leading infectious cause of death in children younger than 5 years old worldwide."
Pneumonia can be caused by viruses, bacteria, and fungi. Depending on which kind of pneumonia you contract, then you'll need ether antibiotics or antivirals.
If you think your flu is turning into pneumonia, doctors can do a few tests to determine the best treatment. Doctors can rely on simple tests, like listening to your breathing, to get the right treatment. More severe tests include x-rays and blood cultures to narrow down your type of pneumonia.
With all this in mind about the flu turning into pneumonia, there are a few steps you can take to make sure your case of the flu doesn't take a turn for the worse.
First off, getting vaccinated against the flu can help protect you against influenza. The best way to avoid a flu virus that becomes pneumonia is to stay flu-free. In The Journal of the American Medical Association, a study determined patients with pneumonia from the flu usually didn't receive the flu shot.
Stay on top of flu season by getting a flu vaccination and you can also get the pneumococcal vaccine to cover the bases of attracting bacterial pneumonia.
Other basic immune boosting habits can also help prevent respiratory infections. Maintain healthy sleep habits and constantly wash your hands. Droplets from an infected person can also quickly spread the virus. Make sure to cover your mouth when coughing and don't share drinking items.
If you're being diligent about these habits and you've received your annual flu shot, then you are armed and prepared for flu season.
Did you know there were different types of pneumonia? Let us know in the comments, or via Facebook and Twitter.
Written for Passport Health by Brianna Malotke. Brianna is a freelance writer and costume designer located in Illinois. She's an avid coffee drinker and enjoys researching new topics for writing.