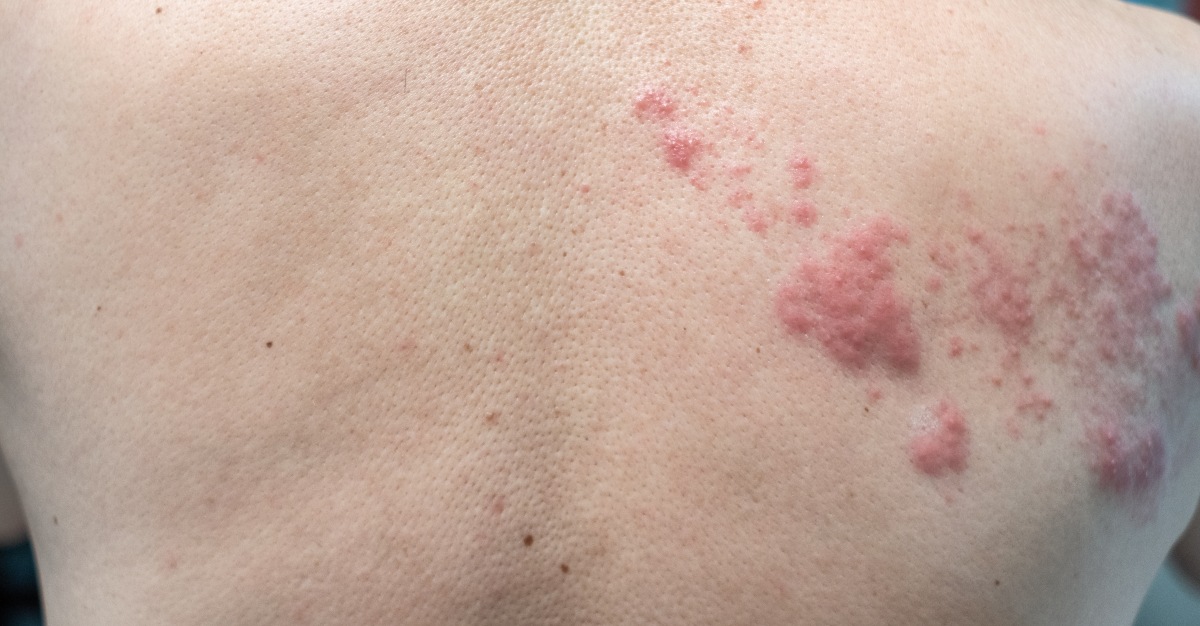 When you picture harmful infections, shingles is probably not the first one that comes to mind.
Yet, while the illness may seem to "just" cause an irritating rash, pain, itching and tingling, it can also cause permanent damage. Some patients may even deal with constant pain for years after infection.
Considering almost one in every three people in the United States will develop shingles in their lifetime, understanding how it works is necessary for millions.
What is Shingles? How Do You Get it?
Shingles, also known as herpes zoster, is an infection of the nerve roots caused by the varicella-zoster virus (VZV).
You may have already heard of varicella-zoster since it is the virus that causes chickenpox. It's important to note that this is not a coincidence: shingles is not "caught" like many viral infections. Instead, VZV lies dormant in the body after someone gets chickenpox or the chickenpox vaccine.
At some point, the dormant virus can reactivate and lead to shingles.
Scientists aren't currently sure why or how VZV suddenly causes problems. What we do know is that people with weakened immune systems are at greater risk.
Because of this, seniors are more likely to experience shingles. Other groups with a higher risk include those with medical conditions which negatively impact their immune systems and those who receive immunosuppressive drugs.
People cannot spread shingles itself, though they can spread varicella-zoster through direct contact with fluid from the shingles rash blisters.
Why is Shingles Bad?
Shingles is not fun for anyone, but its negative impact can be significantly worse for some.
The General Experience: Herpes zoster causes a distressing rash that typically occurs in a stripe around the left or right side of the body. This will last for weeks with pain, tingling and itchiness. Medical News Today describes the pain as being "a constant dull, burning, or gnawing pain, or sharp, stabbing pain that comes and goes."
In rare cases the rash may not be limited to a single stripe and will instead appear more like a widespread chickenpox rash.
Other symptoms can include fever, headache, chills and an upset stomach.
While having one episode of the shingles rash is common, multiple episodes can happen over time in some cases.
Lasting Nerve Damage: WebMD reports that up to 50 percent of those over age 60 who haven't been treated for their shingles will develop postherpetic neuralgia (PHN). The CDC states that approximately 10 to 13 percent of people who get shingles will experience PHN. PHN occurs when the varicella-zoster virus damages the nerves.
Those with postherpetic neuralgia experience mild to devastating pain when touched. The pain can be very mild or be devastating depending on the specific case. PHN can cause issues for patients for a few months, years or even for the rest of their lives.
Other Possible Complications: Some patients may experience a shingles rash on the face, which can affect the eye and cause loss of vision. While extremely rare, herpes zoster can also cause blindness, pneumonia, hearing issues, brain inflammation or even death.
What Should I do to Avoid/Deal with Shingles?
With about one million cases of shingles in the U.S. every year, effective prevention and treatment methods are highly valuable.
The only way to reduce the risk of developing shingles and PHN is get vaccinated against. Two doses of the shingles vaccine is recommended for healthy adults 50 years of age and older. You can visit your local Passport Health clinic for the necessary series of vaccinations. Remember, the shingles shot is different from the chickenpox immunization.
If you are sick with a bout of shingles and wish to avoid spreading the varicella-zoster virus to others, follow CDC guidelines. Cover the rash, wash your hands often, avoid touching the rash and avoid interaction with people at particular risk. To learn more about how contagious herpes zoster is, you can read more here.
Antiviral medicines can help treat shingles, and they should be taken as soon as possible. To soothe the herpes zoster rash, try wet compresses, calamine lotion, colloidal oatmeal baths and pain medication.
Did you know that shingles could have so many painful effects? Does someone you know deal with the illness? Will you be getting a shingles vaccine to prevent herpes zoster? Let us know in the comments below, or via Facebook and Twitter.
Written for Passport Health by Katherine Meikle. Katherine is a freelance writer and proud first-generation British-American living in Florida, where she was born and raised. She has a passion for travel and a love of writing, which go hand-in-hand.