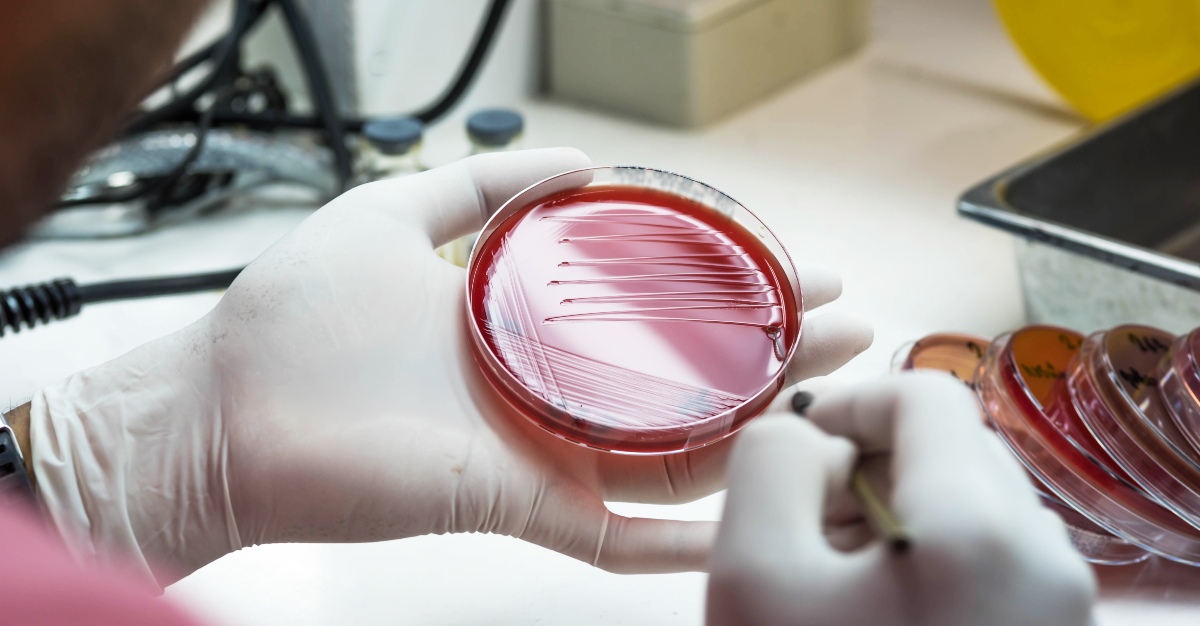 Antimicrobial resistance (AMR) is a growing problem for patients with diseases such as tuberculosis, HIV, malaria and typhoid. Those illnesses are proving much harder to treat with current antibiotics. Researchers believe AMR could cause 10 million deaths every year worldwide starting in 2050.
While AMR also applies to antimalarials and antivirals, antibiotics are often the main subject.
Antibiotics changed healthcare dramatically after the discovery of penicillin in 1928. Since that development, various bacteria have slowly developed a resistance to the drugs. As this continues, common infections and injuries could be deadly once again.
What are antibiotics?
Antibiotics are medications used to treat bacterial infections. Strep throat, urinary tract infections and some types of pneumonia are common illnesses treated with antibiotics.
There are over 100 varieties of antibiotics. According to Medical News Today, different antibiotics work in two ways. Bactericidal antibiotics kill the bacteria, while bacteriostatic stops bacteria from multiplying.
What is antimicrobial resistance? Why is it such a problem?
Antimicrobial resistance is when a illness no longer responds to the medicine used to treat it. Microorganisms like bacteria, viruses and some parasites learn to stop the antimicrobial.
AMR is occurring more now as many illnesses are no longer as susceptible to antibiotics.
An overuse of antibiotics appears to be the cause of AMR. Misusing the drugs when they are not needed is also adding to the phenomenon. This allows bacteria to learn more about the medication and keep it from working.
Alexander Fleming is the Scottish doctor responsible for penicillin. Fleming also predicted the rise of this problem in 1945. "Then there is the danger that the ignorant man may easily underdose himself and by exposing his microbes to non-lethal quantities of the drug, make them resistant," said Fleming.
AMR doesn't just hurt our ability to defend against simple infections. The resistance also creates a significant economic cost.
BMC reports that the financial costs of AMR per antibiotic often surpass their purchase cost. AMR cost billions for resistance in five pathogens in the U.S. and Thailand alone.
When looking at the affect of AMR on people, the WHO has predicted that it could claim 10 million lives annually from 2050 onward. Africa and Asia would be the hardest hit, with about 4 million annual deaths from each region due to AMR.
"A lack of effective antibiotics is as serious as a security threat as a sudden and deadly disease outbreak," says Director General of the WHO Dr. Tedros Adhanom Ghebryesus.
We are already seeing some deadly examples of antimicrobial resistance in the world.
For months, Pakistan has been dealing with a growing typhoid outbreak. The strain of Salmonella typhi bacterium behind the outbreak has been called a superbug due to its increasing drug resistance. While one antibiotic can still be used, the only other treatment options are expensive intravenous drugs. Most patients in the region can't afford the medicine and are out of options.
Can anything be done about antimicrobial resistance?
Work is being done to counteract AMR.
A new national institute to address antimicrobial resistance was announced recently by the Association of Public and Land-grant Universities and the Association of American Veterinary Medical Colleges.
The institute will bring together scientists from various universities to address the problem. Along with new antibiotics, the group will look to make current medications useful for a longer period of time.
The WHO is also addressing another vital aspect of AMR.
According to the organization, in many countries about 80 percent of total consumption of antibiotics is in the animal sector. The organization put out detailed recommendations to reduce the unnecessary use of antibiotics. The new guidelines specifically apply to the use of human medicine in food-producing animals.
Did you know that antimicrobial resistance was such a big problem? Have you or someone you know been affected by it? Let us know in the comments below, or via Facebook and Twitter.
Written for Passport Health by Katherine Meikle. Katherine is a freelance writer and proud first-generation British-American living in Florida, where she was born and raised. She has a passion for travel and a love of writing, which go hand-in-hand.