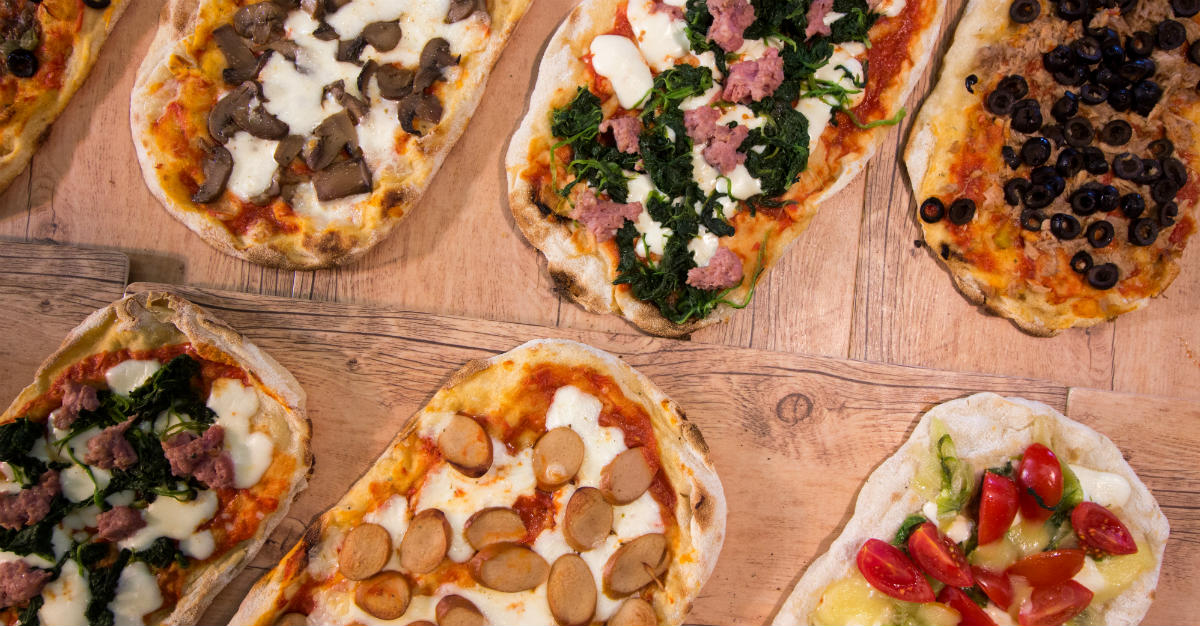 As we've covered in the past, food is easily one of the best perks of traveling. Understanding this love for delicious eats, TripAdvisor recently named the best food cities in the world.
Based off the rankings, delicious food isn't hard to find no matter where you visit. New York City and New Orleans offer a variety of foods in North America, while Tokyo and Bangkok represent the best food in Asia. The other six spots belong to European cities and Italy is home to half of those.
From hand tossed pizza to the classic Po'boy, food is a major factor in traveling and experiencing a city to its fullest. These top destinations are about century old traditions, rich flavors, and fresh ingredients. Make your trips memorable by giving your taste buds a vacation too with the five best food cities from around the world: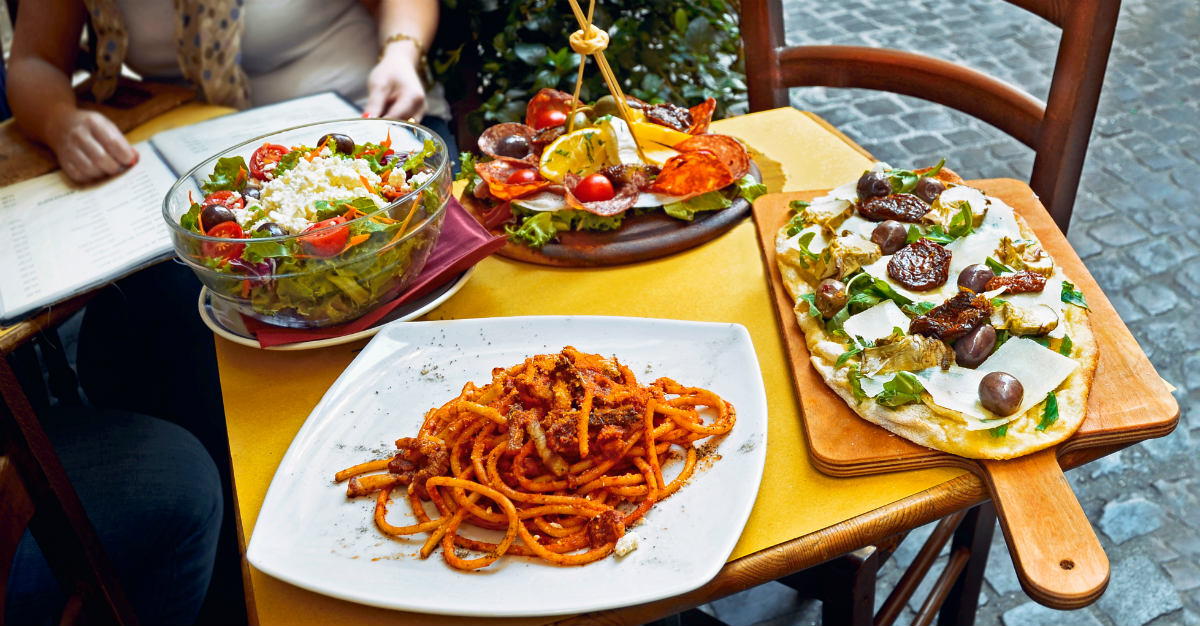 Rome
When in Rome do as the Romans do. The saying also applies to food.
The classic Italian cuisine is a beautiful blend of old world recipes, creativity, and fresh ingredients. Italy is split into regions with classic dishes that are flavorful and very satisfying.
Some of the popular dishes include:
Pizza al Taglio from one of Rome's most celebrated pizzerias, Pizzarium.

Bucatini all'Amatriciana, a tomato based pasta that has guanciale (cured pork jowl) and bucatini noodles.

Carbonara, another guanciale dish that has a creamy egg-based sauce and black pepper.
But, Rome isn't only pizza and pasta.
Looking for something exceptionally Roman to taste? Maritozzo is a sweet bread roll filled with whipped cream and is the perfect pairing for your morning cappuccino.
Then try saltimbocca alla Romana, the dish nicknamed "jump in your mouth," for a heartier entrée option. Marinated in white wine, slices of veal are topped with prosciutto crudo and fresh sage.
Everything in Rome is about fresh ingredients so you really can't go wrong with tasting all the different dishes at local restaurants. It's a beautiful city with history, art, and delicious food for every meal.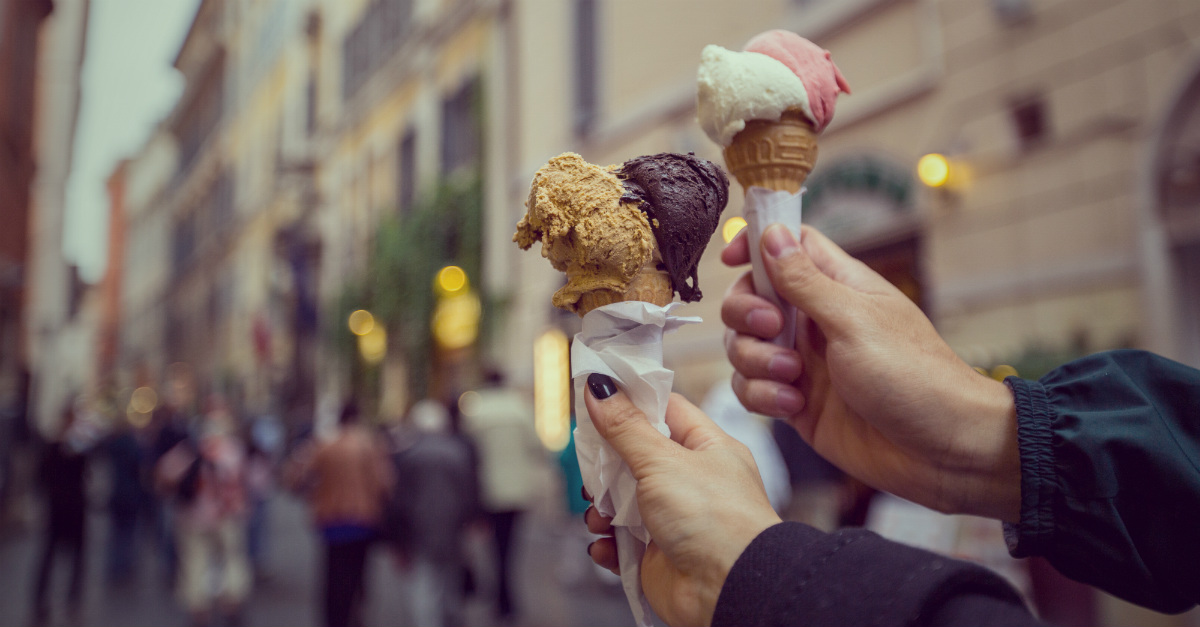 Florence
Florence, Italy has a whole different set of flavors to serve you.
The most popular dish is the Florentine Steak, also known as Bistecca alla Florentina. Not only is it a delicious t-bone roasted over chestnuts, but in most places it's also a show. It's customary for the restaurant's chef to bring the uncooked beef to your table so you can admire it before it's cooked.
The bread served at restaurants is going to be blander and denser than you're used to since Florentine bread is made with very little to no salt. Florence is all about traditions, continuing with their centuries-old bread recipe.
Some of the most popular, classic pasta dishes to try featuring Florence's fresh ingredients:
Tagliatelle Funghi Porcini e Tartufo is made with local truffle and procini mushrooms.
Papardelle al Cinghiale is flat, wide pasta served with a heavier ragu sauce. The meat in the sauce will vary so be sure to try it at multiple places.
Pici alla Ragu di Cinta Senese involves hand-rolled dense pasta with wild boar in the sauce.
Now pasta is a must have while in Florence, but so is gelato.
If looking for the best gelato, avoid the sellers on the street with tons of colorful gelato. Culture Trip recommends the local shops with handmade treats, rather than gelato with unnecessary garnishes and fake colors.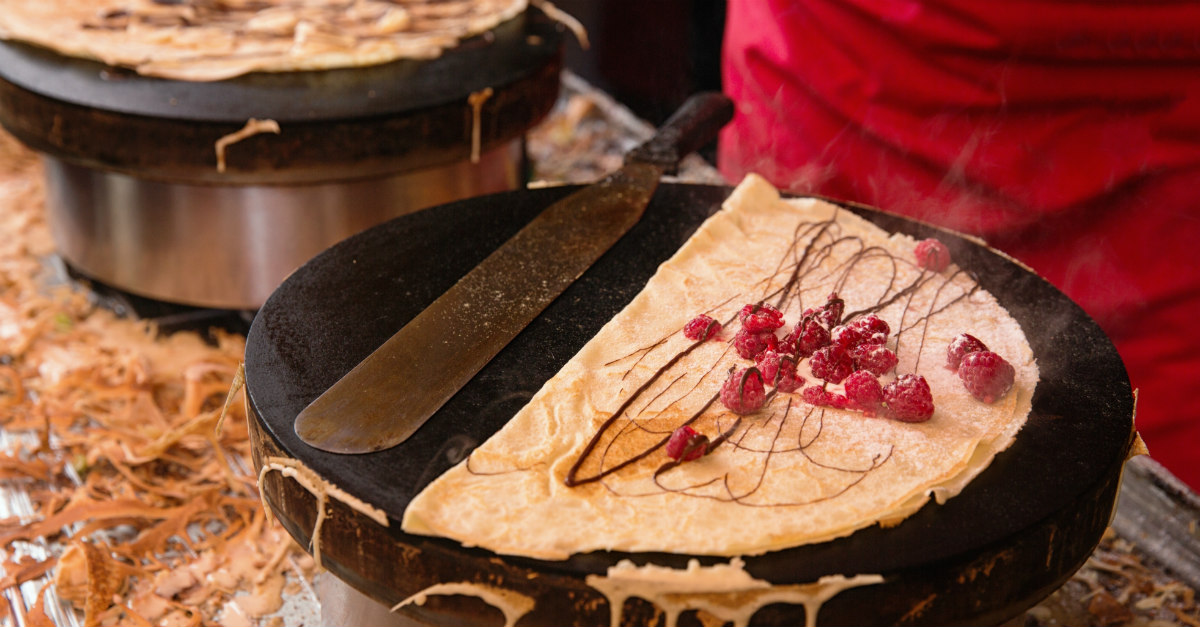 Paris
When you read the word Paris do you automatically think of baguettes, cheeses, escargot, and wine? They're signature foods in the city, but Paris offers quite a bit more.
If you're in the Latin Quarter, be sure to explore the small restaurants clustered together and opt for fondues with classics such as fresh bread, pickles, and pancetta. During the day you can enjoy pastries, chocolates, and colorful macaroons.
Paris cafe staples that everyone should try at least once while visiting:
Crêpes, which can be fruity, hearty, or a dessert. It's a thin pastry wrapped around something delicious like fresh fruit or ham and cheese.
Croque-Monsieur is a ham and cheese sandwich with béchamel sauce. If you need more sustenance for lunch, opt for a Croque-Madame which adds a fried egg to the top.
Jambon-beurre is a fresh half-baguette, the inside smeared with cool butter and topped with 'jambon de Paris', a pink-hued cooked ham.
If you're in love with carbs be sure to take advantage of the superior breads and baked goods that Paris has to offer. There's a wide variety just in breakfast selections alone.
You can enjoy the classic croissant or a pain au chocolat with your coffee or pick up a baguette and some cheese for a picnic in the park. According to Shared Appetite, you should knock on the baguette as a test. A perfect beguette will sound hollow.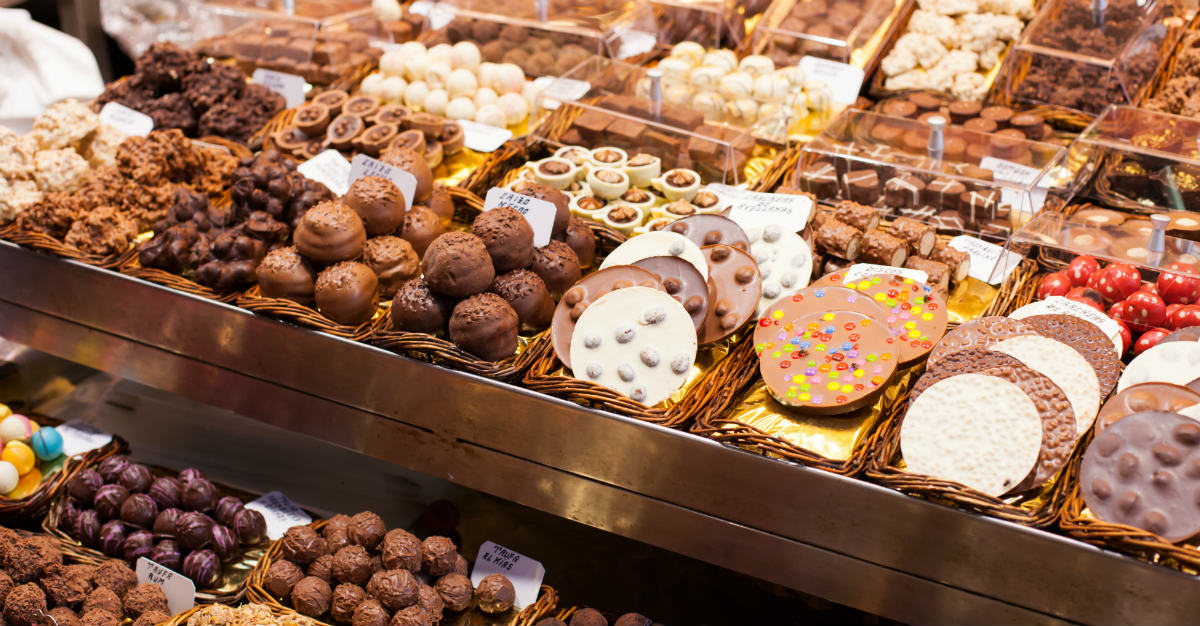 Barcelona
Spain is a huge destination for foodies.
The cuisine varies from region to region with Barcelona being the capital of Catalan cuisine. A lot of the local dishes date back hundreds of years and provide you with rich, flavorful food with a keen focus on quality.
While the traditions are everlasting new things are happening in Barcelona. According to CN Traveller, the city is changing the feel of dining at the beach and bistro cooking. Even fast food is getting an improvement in Barcelona.
Some of the classic dishes you need to try in Barcelona:
Paella – an iconic rice and seafood dish that can be found in every region of Spain.
Bombas – a potato croquette served with a white garlic aioli sauce and a red spicy sauce.
Esqueixada – dubbed the "most authentic Catalan salad," according to Bonappetour. The dish is made with raw salted cod and served with romesco sauce, tomatoes, onions and black olives.
Try to venture beyond the restaurants in Barcelona. The city offers a lauded food bazaar, the Boqueria market. Designed originally for just fish and meat vendors it now has everything from rare spices to exotic fruits.
Barcelona also had one of the world's best restaurants that won a record of five times. While it's no longer open, there are a handful of chefs carrying on the traditions and culinary innovations, making the city a real culinary hotspot for foodies everywhere.
Visitors to Barcelona embrace the city's architecture, breath-taking art and Mediterranean atmosphere. But, the city also finds a way to excel at food.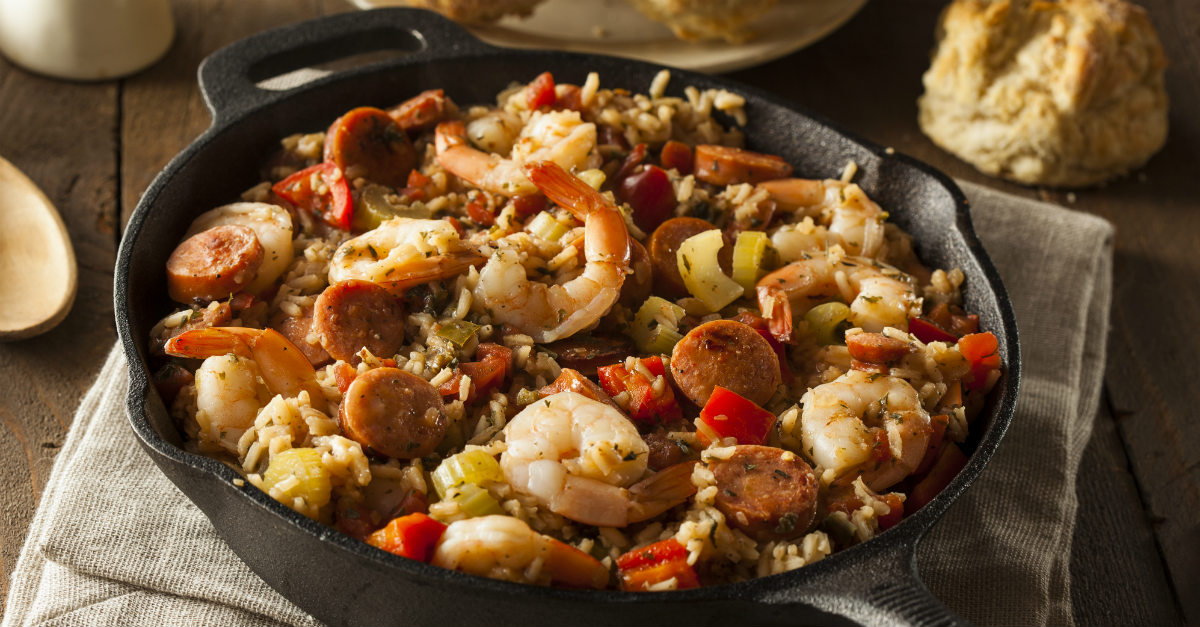 New Orleans
The food in New Orleans is known to bring together various styles. There's that local Cajun and Creole feel to the dishes, but also an undeniable French influence. Much like the city itself, New Orleans creates something original from this mixture.
There are loads of fine dining restaurants, quaint historic cafes, and lovely local dives. What should you try in New Orleans? Basically everything you know you can't get somewhere else.
Here are some New Orleans staples you should try when you visit:
Po' Boys are mouth-watering sandwiches served on crusty French bread. The insides can include roast beef and fried shrimp with lettuce, tomato, pickles and mayo.
Beignets were first introduced by French immigrants and are the city's signature pastry. It's a fried fritter of yeasted dough dusted with powdered sugar and usually enjoyed with a cup of coffee.
Red beans and rice is a staple of any New Orleans' native's Monday night plans. This hearty dish is historically made with Sunday's leftover pork bones and isn't prepared just one way. Every family and restaurant has a different recipe.
Gumbo recipes vary with everyone claiming their relative makes it the best way. Chicken, seafood and andouille sausage are the most common forms but chefs all over the city make this classic dish their own.
There are so many influences in New Orleans it's probably impossible to get the same range of food anywhere else. From its Cajun and Creole people, to the Caribbean and French touches, blended with its strong influx of Vietnamese and Thai immigrants, New Orleans truly has a rich cultural cuisine.
Try soft shell crab, jambalaya, muffalettas and any other dishes that can only be found in the Louisiana city. The city's cuisine is rooted in traditions but will always be changing and only getting better, just as the people serving up delicious dishes.
It's easy to eat without care when traveling, but there are some risks to consider when eating abroad.
Cholera is a food and water-borne disease that poses a much higher risk in street food. Travelers should remain aware of the risks of this disease when eating in a foreign country.
In cholera-endemic regions, make sure food is cleaned in purified water or cooked to destroy all dangerous bacteria. Avoid ice cubes in your drinks, as those are often made with unfiltered water. The cholera vaccine can also help greatly reduce risks of catching the disease.
Do you have any other tips for eating in these five cities? Let us know in the comments, or via Facebook and Twitter.
Written for Passport Health by Brianna Malotke. Brianna is a freelance writer and costume designer located in Illinois. She's an avid coffee drinker and enjoys researching new topics for writing.