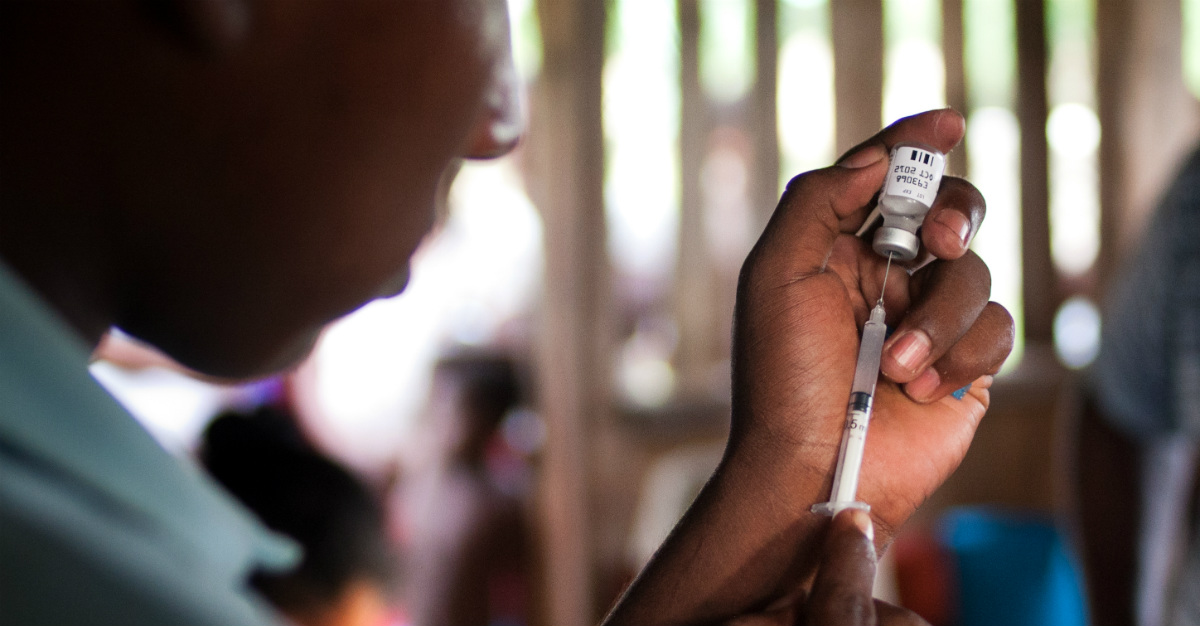 Time and time again, when the world has faced its most dangerous epidemics, its hero has come in the form of a needle and a vial.
From polio to measles to smallpox, countless scientists and researchers have found the solution. The CDC estimates that, among children born in the last 20 years, vaccines will prevent more than 21 million hospitalizations and 732,000 deaths.
Developing, testing and rolling out a new vaccination is no easy task. This lengthy and complex process is often frustrating in the midst of an epidemic. Pressure mounts when a vaccine is needed right at the moment, rather than sometime in the future.
Since 2015, the world has faced a particularly challenging epidemic: Zika.
Zika is a mosquito-borne virus that can also spread via sexual intercourse. The virus is particularly dangerous for pregnant women, with a link to birth defects like microcephaly. Since the outbreak began, the world has been eagerly awaiting a Zika vaccine. But, even after a push from government officials, we still don't have a miracle solution.
Luckily, we are getting closer to a viable Zika vaccine. One vaccine candidate is currently in the second trial of human testing.
While this progress is promising, it raises an important question: Why does it take so long to develop a vaccine during an epidemic in the first place?
For starters, viruses are complex to work with. To develop a vaccine, researchers have to determine which part of the virus causes an immune response. This process is even more complicated with different strains that mutate.
Even once researchers determine which part provokes an immune response, the process is only beginning. They have to develop a viable vaccine and work through seemingly endless phases of trial testing.
The public often forgets that animals play a crucial role in vaccine development.
Scientists have to find an animal that are affected by the virus in the same way as humans. Even after that time-consuming task, the animal may respond differently to the vaccine.
But, after years or even decades of experimenting, they create a viable vaccine.
Next come the human trials. Thanks to the enhanced risks of working on humans, this process has an even greater uphill battle.
Researchers start with a very small group of volunteers that grows with each stage of testing. With a new set of tests, the researchers have to find greater amounts of participants. By the final stage, more than 100,000 people are needed for testing. From subject matter to potential risks, participants receive all the information about the trials. This finally leads to a signed consent form for every person before the trial even begins.
By the end of trials, years have passed. Companies have possibly poured hundreds of dollars into the process. Things don't get cheaper with the next step: manufacturing.
Not only do researchers need to raise money to make the vaccine, they need this breakthrough to be inexpensive. Otherwise, the public can't afford the immunization that they need. They also need to factor in costs for transporting the vaccine to remote locations. The balancing act of costs in manufacturing just creates a slower development process.
Luckily, the scientific community recognizes the problem of lengthy vaccine development.
One group in particular is working to predict epidemics before they begin. Rather than waiting for a global outbreak to begin, the vaccines can be developed and stockpiled beforehand.
Any questions about vaccine development? Did we miss any details about the process? Let us know in the comments, or via Facebook and Twitter.
Written for Passport Health by Mia Armstrong. Mia is a freelance writer and avid traveler. She is passionate about seeing the world and telling its stories.