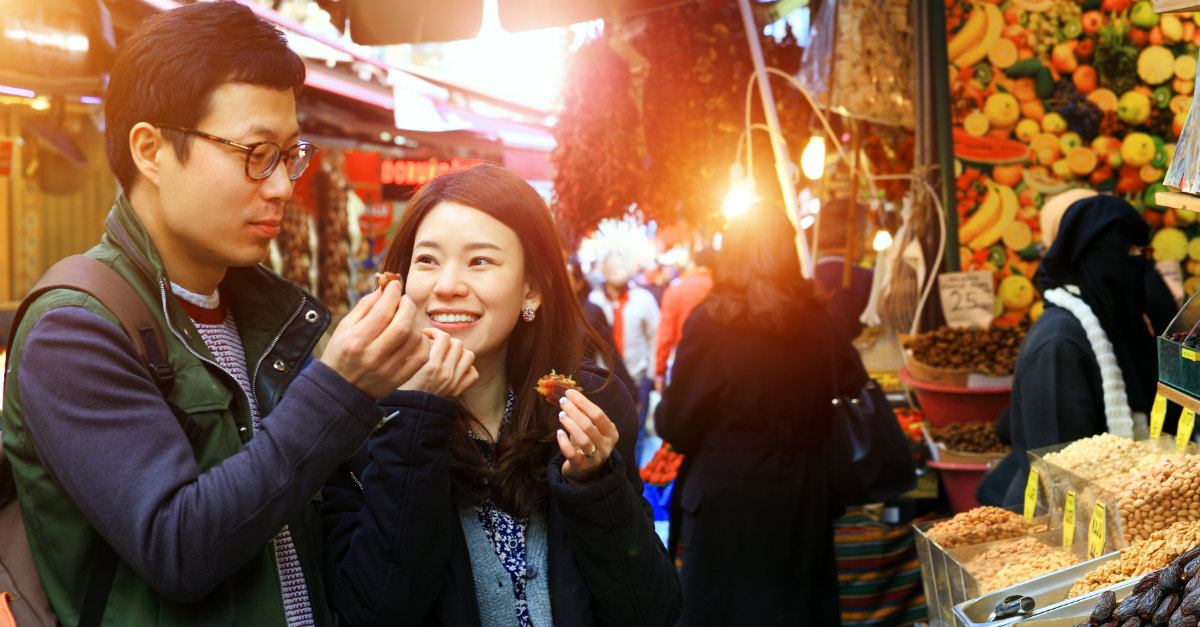 One of the greatest and most exciting aspects of traveling is the chance to try traditional local food.
It's obviously tempting to visit the high-end restaurants, but you can often get more authentic food from the street. This can mean a food cart, truck, market or hole-in-the-wall restaurant, but it's always genuine and local. Street food is the quick and often cheap way to get to the heart of a city's cuisine.
Experiences with street food may be delicious, but you also increase the risk of contracting a disease. Illnesses like food poisoning, traveler's diarrhea and cholera are all food-borne and can be traced to a lack of a caution from the cook and customer.
What are my Chances of Getting Sick?
According to the Center for Disease Control, food poisoning and traveler's diarrhea are fairly common and can occur to 30-70 percent of travelers, depending on the destination.
Food poisoning can show symptoms through abdominal pain, vomiting, diarrhea, and fever. It often takes a few hours for symptoms to begin after eating the contaminated food.
Cholera is a bacterial infection that can occur when food or water is contaminated by feces. The disease causes between 3 and 5 million cases and over 100,000 every year. Symptoms of cholera can take up to two or three to days to appear. These signs can be similar to food poisoning including diarrhea, vomiting, leg cramps, severe dehydration, and sometimes shock.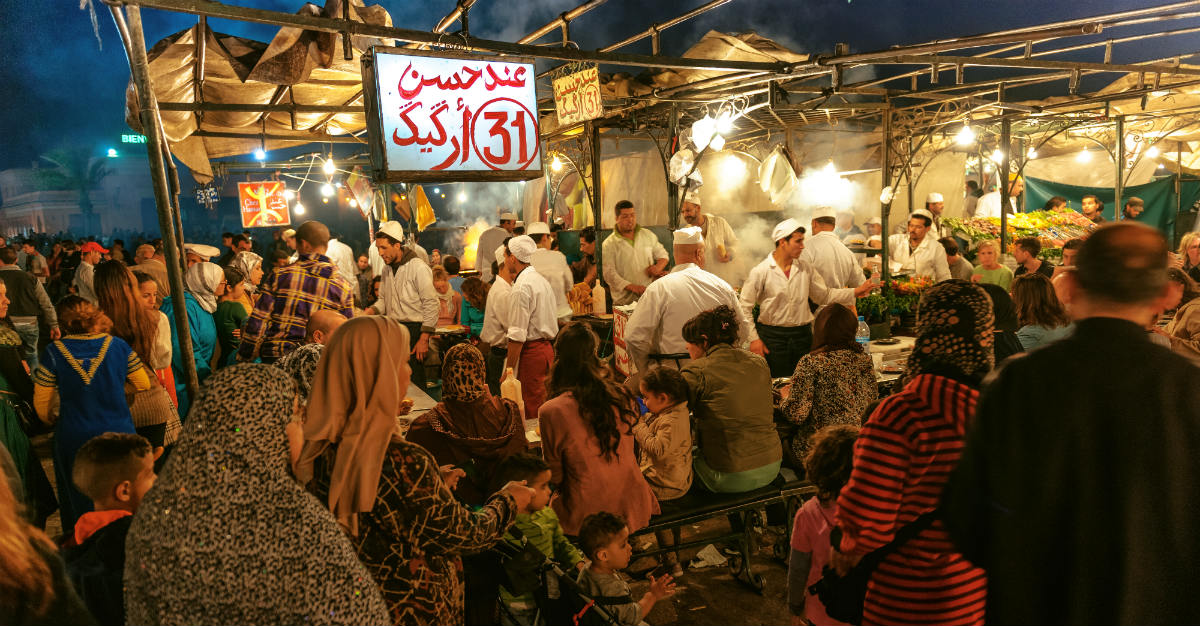 What Can I Do to Avoid Getting Sick?
Avoid an Embarrassing Stop
Even while dining on the street food abroad, there are many ways to ensure safety from traveler's diarrhea or cholera:
Avoid eating raw seafood and produce – The heat will often kill harmful germs and make sure to peel all produce yourself.
Don't eat any food that's been sitting out – This includes buffet or any cart that have the food out in the open. Make sure that it's always made fresh for you.
Eat when the cart or stand is busiest – While the wait might be longer, this is the best guarantee to get fresh food. The cooks must prepare food constantly to keep up with a rush, leaving little time for it to sit out and collect bacteria.
Carry your own bottled or purified water – Assume that the tap water is only safe to drink after it's purified or boiled. This also includes ice cubes, which are usually made from tap water. Even at a restaurant or your hotel, don't use ice cubes.
Always wash or disinfect your hands before eating – Whether opening a door handle or resting them on a counter, your hands are always close to bacteria.
Try to eat where locals are also dining – Not only will they know which places serves safe food, but locals are the best for delicious food recommendations.
Don't risk it if the food tastes off – Whether it's undercooked or rotten, your palate can tell when food isn't right. Wasting a few dollars on bad food is much better than downing a treat that will make you sick.
Avoid dairy products – This is most important with unpasteurized dairy, where the risk of harmful bacteria can be exponentially higher.
If you do find yourself with food poisoning or traveler's diarrhea on your trip, stay hydrated, avoid alcohol and get some rest.
You should seek medical attention if your stool is bloody or symptoms haven't resolved after a few days.
How Can I Avoid Cholera?
To stay cholera-free, the vaccine is your most reliable method. If received at least 10 days before your trip, the vaccine can reduce chances of cholera by 90 percent.
If you experience any signs of cholera, seek medical attentions immediately.
Did we miss any tips about street food in other countries? Let us know in the comments, or via Facebook and Twitter.
Written for Passport Health by Kaitlyn Luckow. Kaitlyn is a freelance writer, photographer and English teacher in Milwaukee. She has a passion for capturing and writing other people's stories. You can find her at sayhellostory.com.