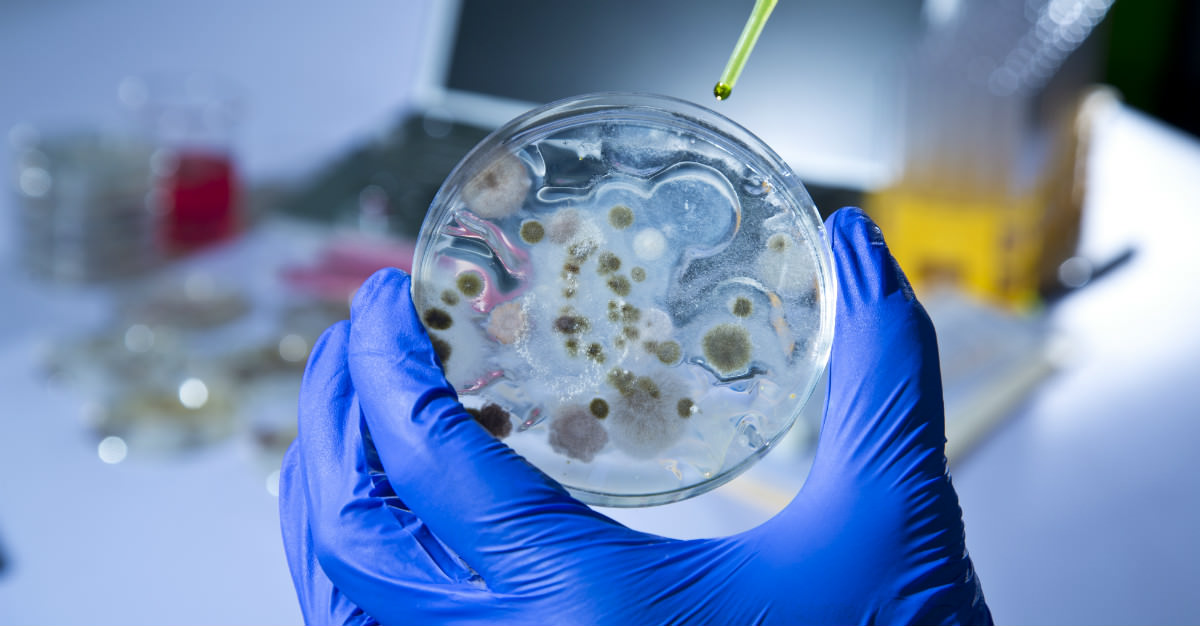 Russia's been center stage in the news for political and social issues, and now it seems Russia has the potential to cause widespread smallpox and anthrax outbreaks.
This summer, a town in eastern Russia saw an outbreak of anthrax, which, according to TIME, was the first outbreak Russia's seen in 75 years.
Experts suspect that climate change is contributing to the possibility of these outbreaks.
As temperatures increase in Russia, specifically in the Siberian regions, the ground thaws. This creates a problem because Russians buried their dead under the frozen ground. As the ground thaws, the bodies become exposed and carry potential diseases.
If smallpox and anthrax were to resurface in Russia, it wouldn't take much for the diseases to spread. Though Russia is across the ocean and then some, those diseases are highly contagious and spread quickly. Water and land aren't barriers to anthrax and smallpox like they may have been in the past.
Smallpox in Russia
Over a century ago, there was a smallpox outbreak in a little town in eastern Siberia, Russia. It was an epidemic that killed nearly 40 percent of the population. As the people died, their bodies were quickly buried in the soil that remained permanently frozen in the frigid cold climate of Siberia.
But, parts of eastern Siberia are thawing due to climate change. The permafrost soil of that little town is melting faster than usual.
According to the Daily Mail, experts tested an old cattle grave to see if the disease spores are still there. Scientists are worried that the disease will make a comeback as the infected bodies buried during past outbreaks unthaw.
Smallpox has been eradicated all over the world, so an outbreak in Russia would be dangerous. If an infected person left Russia, the disease would be out and could spread to other countries.
Because it has been gone for so long, many may not know the symptoms of smallpox.
Smallpox 101
Smallpox has an incubation period of between 7 to 17 days where you feel healthy and normal and cannot infect anyone.
After the incubation period, you will experience a sudden onset of symptoms.
Symptoms include:
Fever
Discomfort
Headache
Severe Fatigue
Severe Back Pain
Possible Vomiting
A few days after the initial onset of the flu-like symptoms, red spots will appear all over your face, arms, and then body. The spots will then turn into fluid-filled blisters. The blisters then begin to leak pus. They will scab over eventually and leave scars. You will also possibly experience sores in your nose and mouth that remain open wounds for a time.
Smallpox is transmitted mostly through direct person-to-person contact, though it can be transmitted indirectly through ventilation systems of a building. Sometimes the virus can be transmitted through contaminated items like bedding.
There is also concern of the smallpox virus being used as a weapon of terrorism.
Anthrax in Russia
Russia saw a recent outbreak of Anthrax this past summer in the Yamalo-Nenets region of Siberia. The outbreak killed one child, infected 24 others and wiped out more than 2,300 reindeer, according to the Daily Mail.
TIME reported climate change could be the ultimate issue. One suspect of the infection was a carcass of a reindeer that died of anthrax years ago. It's possible that the infected carcass released the bacteria to other reindeer when it thawed during the unusually high temperatures this summer.
There is another suspicion that the infected body of a human caused the outbreak. Local tribes don't bury their dead, but put them in wooden boxes, according to TIME. Those graveyards could also have been a source of the bacteria.
Regardless of the source, there is cause for concern of an outbreak of anthrax. There are cases of anthrax in the U.S. every year, but deaths are rare.
Anthrax 101
There are four different types of anthrax infection, and they each have different symptoms. But, in all types except inhalation anthrax, the symptoms will develop about seven days after infection. Inhalation anthrax can take weeks to appear.
Cutaneous Anthrax:
This is the most common and mildest type. The infection enters through a cut or sore on your skin. You will see a bump that looks like an insect bite that then turns into a sore. The sore will swell and so will your lymph nodes.
Gastrointestinal Anthrax:
The infection comes after eating uncooked meat from an infected animal. You will experience symptoms that look like a bad stomach flu.
Inhalation Anthrax:
This is the deadliest way to contract the disease, and it happens when you breathe in anthrax spores. Even with treatment, this type of anthrax is often fatal.
Symptoms include:
Flu-like symptoms
Chest pain
Coughing up blood
Nausea
Shortness of breath
As the disease progresses, other symptoms will develop, including:
High fever
Trouble breathing
Shock
Meningitis
Injection Anthrax
This form has been recently identified and is only found in Europe so far. It is contracted by the injection of illegal drugs. In the beginning, you will experience swelling and redness around the injection site. As the disease progresses, you may experience shock, multiple organ failure and meningitis.
These diseases are serious. But, it's important to note that there are stores of the anthrax and smallpox vaccine with the U.S. government in the case of widespread outbreak. But, it's also important to stay current on your own immunizations.
Do you have any questions or concerns about your immunization needs? Feel free to contact a Passport Health specialist for a consultation.
Do you have any experiences or stories to share about traveling to Russia? Contact us via Facebook or Twitter!
Written for Passport Health by Adrienne St. Clair