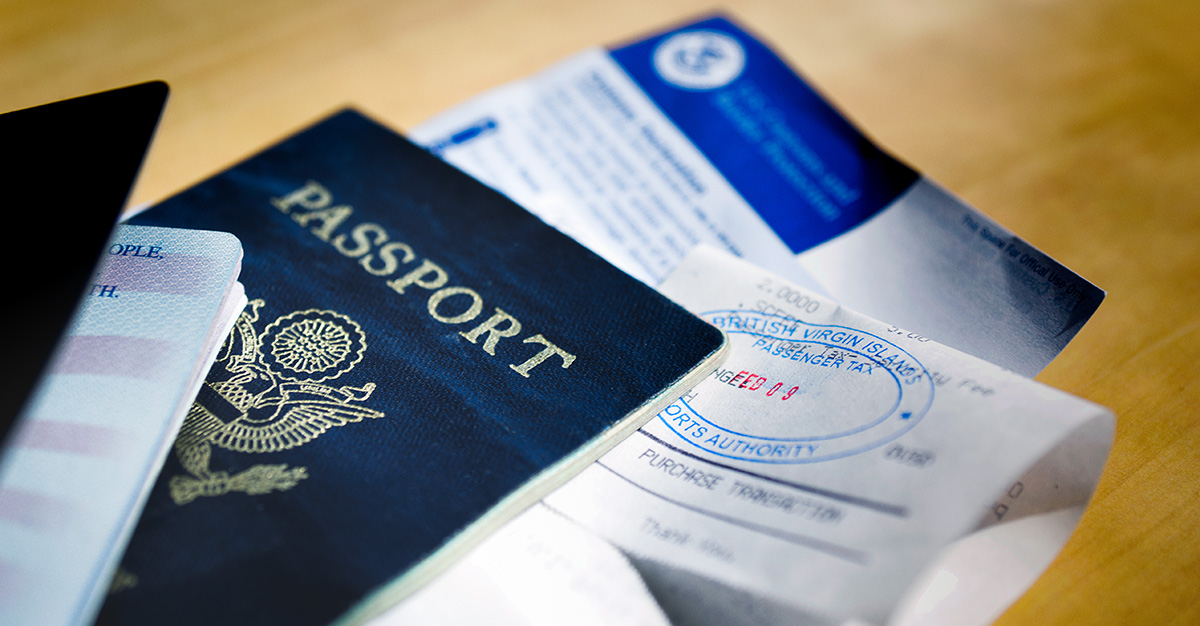 Seeing the world is one of the most amazing experiences a person can have. From Europe to Australia, the globe is full of absolute must see destinations that people will plan for years to visit. But, one simple thing can ruin a trip before it even starts: losing your passport.
While losing a passport at home can make travel planning difficult, there are ways to easily overcome this issue. Passport expediting services like those that Passport Health offers, can help you get a passport in 24-hours if needed – much faster than the 3-8 weeks the government normally takes to issue a new passport. But, what do you do if you lose your passport while abroad?
A lost passport will often mean the end of a trip. While the temporary passport an embassy or consulate give you will help you get home, it won't let you into other countries. That's where a secondary passport can come in handy.
Why Do I Need A Duplicate Passport?
There are three main reasons to have a secondary passport. These are:
In case you lose your passport- Whether it is at home or abroad, losing your passport can delay a trip. Having a second passport ready to go will help you stay stress-free and keep you traveling, especially if you are a frequent traveler.
If you are traveling to politically sensitive countries- Some countries don't like each other politically, and this can cause problems for certain travelers. For example, you cannot travel to various parts of the Middle East if you have an Israeli stamp in your passport. Do your research before you travel to find out if you'll need a second passport to meet the entry requirements of your destinations.
If you plan on traveling while your visa is processed- Visa processing takes time. Some countries take weeks to issue visas, meaning you will be without your passport for this time while it is at the consulate for visa issuance. If you are planning on traveling while getting a visa, the only way to make your trip may well be a second passport.
How Can I Get a Duplicate Passport?
Applying for a second passport can be a difficult task. Be sure to use a professional service like Passport Health's Passport and Visa Expediting Service to make certain your application is complete.
According to the U.S. State Department, if you're applying for a duplicate passport for the first time, you will need:
Current, valid 10 year passport
US State Department application form
Letter explaining why a second passport is needed
Proof of departure
Government processing fees
Send Your Application Kit to Passport Health for Processing
Receive Your Second Passport in as Little as 24 Hours
If you have a second passport and need to apply for renewal, you will need to send in the old second passport as well.
How Do I Get Started?
Getting your second passport application process started is easy. Contact a Passport Health's Passport and Visa Expediting team by calling 1-844-366-8472 or online now. Our team will help you arrange everything for your passport and walk you through the entire process.
Do you have any experiences with a second passport? Let us know in the comments below, on Facebook or via Twitter.