Passports and Visas service is temporarily suspended
Due to COVID-19 and the health of our employees, we will not be accepting new applicants at this time.
Need a Visa? It's as Easy as 1, 2, 3!
1. Select your destination
2. Click the "Get Started" button
3. Send us your trip details
A travel document expert will follow up with the application kit for your trip!
Need a Visa in a Hurry?
Passport Health Passports and Visas Offers Fast, Easy, and Accurate Visa Services.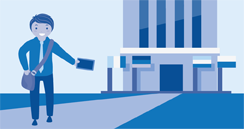 Are you too busy to manage the details of your visa or passport application? Let us eliminate the hassle and manage the entire process for you. A dedicated expert will provide you with custom service and round the clock attention.
Learn more>>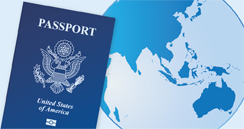 We can register your trip with the US State Department in the event of any emergency overseas. This service lets the nearest US Embassy know you will be in the country, allows you to get critical security updates related to your destination, and it makes it easier for relatives back home to get in touch with you in the event of an emergency.
Learn more>>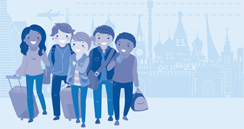 If you are traveling as a part of a mission group, a study abroad program, with family members, or with a group of colleagues, we can obtain passports and visas for all members of your group, and group discounts may be available.
Learn more>>