Passports and Visas service is temporarily suspended
Due to COVID-19 and the health of our employees, we will not be accepting new applicants at this time.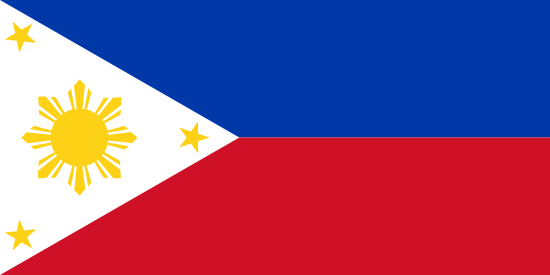 Philippines Visa – Requirements and Application
Do I Need a Visa for the Philippines?
A tourist visa is not required for the Philippines for U.S. citizens if the stay is under three months. But, you do need to present a valid passport and a proof of return ticket.
Tourist and business visas last anywhere between three-twelve months. The government may require extra materials from business travelers and/or provide less time in-country.
Proof of return or onward travel may be required for your visa. It may also be required when entering the country.
See below or contact a Passport Health travel documents specialist about other visa types.
Sources: Philippines Embassy and U.S. State Department
What Do I Need for a Philippines Visa Application?
Depending on what visa you're applying for, the documents you need may be different. A business visa can require different documents than a travel visa.
The Philippines government may change this process at any time and may request additional materials during the visa process, so make sure you are always prepared and up-to-date.
Open a tab below to see the different types of documents needed for your particular visa.
Tourist travelers must submit the following with their Philippines visa application.
Passport:
Be valid for the next six months
Photograph:
A recent passport size digital photo
in the last three months
2" x 2"
Proof of Travel:
Travel itinerary, proof of return
Other documents:
Proof of financial capacity
Minor Form (if traveling with a minor):
If the minor is under 18, they do not need to apply for an individual visa. However, they do need:
affidavit of support and guarantee from parent/guardian
photocopy of parent's bank statement.
In addition to a completed application form, the following items are required:
Passport:
Be valid for the next six months
Photograph:
A recent passport size digital photo
in the last three months
2" x 2"
Proof of Travel:
Travel itinerary, proof of return
Other documents:
Proof of financial capacity
Letter from company stating the intent of the visit.
While other visa types are available, their requirements can vary greatly. Contact us to find out what you may need for your specific trip.
How Can Passport Health Help Me With the Visa Process?
Passport Health will take you by the hand and help you communicate with embassies and consulates during your visa application process. Contact us today to start your worry-free visa processing.
Customer Reviews
Passport Health –

Visa for the Philippines
Overall rating: 5 stars – 5 reviews
"

In good hands

"

"My friend and I are traveling to the Philippines in April and weren't sure what we needed in the way of travel documents. Passport Health went through recommendations, giving us plenty of information in order to make decisions."
"

Wonderful Experience

"

"I went through quite a bit having only one month to prepare for a trip to the Philippines. They were patient and accommodating at every step. It really made a stressful visa process much easier. I would happily use they're services for any future business trips."
"

Great Experience

"

"I had an excellent experience with Passport Health. The staff was extremely knowledgeable and thoroughly explained all circumstances that I should have been aware of in preparing my Philippines visa application."
"

Passport Health made everything a cinch

"

"I contacted them about getting a visa for my trip to the Philippines. I was impressed by the staff's thoroughness and patience in answering my questions. They gave clear instructions on what to submit and when and handled much of it for me. Very helpful!"
"

Excellent Resource

"

"I have been able to obtain all the information and travel document support for my trip to the Philippines."
How Much Do Philippines Visas Cost?
Pricing for Philippines visas can vary based on government requirements and type of visa needed. The Philippines sets prices based on length of visa starting at $30, but possibly going over $90.
The Philippines government reserves the right to change pricing at any time. Visa pricing does not include the cost of processing, service or other fees and postage.
The money paid for the visa fee does not include service fees levied by the Burmese government, cost of postage, processing etc.
Are Any Vaccines Required for Philippines?
Proof of yellow fever vaccination may be required if arriving from a country where the virus is present. No other immunizations are required.
But, some vaccines are recommended including: Japanese encephalitis, typhoid and hepatitis A.
For more information, see our Philippines destination advice page.
U.S. Embassy in the Philippines
If you need help with any travel documents while you're in the Philippines, the U.S. Embassy is located in the city of Manila. The information for the U.S. Embassy is:
U.S. Embassy Manila
1201 Roxas Boulevard
Ibex Hill
Manila, Philippines 1000
Telephone: (632) 301-2000
Fax: (632) 301-2017
For More Information About the Philippines…
See Passport Health's Philippines destination advice page with information on safety, climate, and the vaccinations you will need before traveling there. Or, start you visa process by contacting us today!