Passports and Visas service is temporarily suspended
Due to COVID-19 and the health of our employees, we will not be accepting new applicants at this time.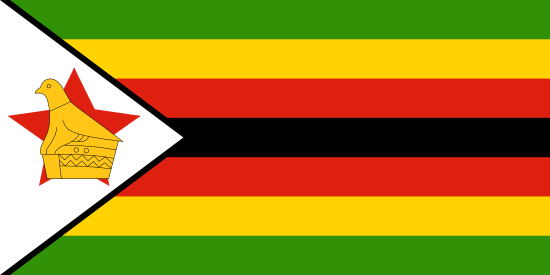 Zimbabwe Visa – Requirements and Application
Do I Need a Visa for Zimbabwe?
Yes, all travelers need a visa for entry to Zimbabwe. Visas are issued on arrival (VoA) at the respective point of entry and vary in length depending on the need of the traveler.
All travelers must obtain visas at the port of entry as currently there is not an option of obtaining a visa through the Zimbabwean Embassy.
Travelers coming from South Africa will need two blank pages in their passport to adhere to immigration regulations. Travelers coming from anywhere else will require just one.
Zimbabwe is quite strict on cash flow in and out of the country, as authorities hope to limit the influx of U.S. dollars into the country.
It is highly recommended travelers bring sufficient cash for their trip, depart the country with no more than $1,000 and prepay all possible expenses on a credit or debit card.
Sources: Zimbabwe Embassy and U.S. State Department
What Do I Need for a Zimbabwe Visa Application?
Countries often require different items for different visas. The application process may differ depending on the type of visa you're interested in obtaining.
Applicants for a visa to Zimbabwe require the following items: a passport, return flight, and proof of funds to enter. Visas can last anywhere from 30 days to a year.
Each one of these items have specific requirements that must be met. Do note, these requirements can change quickly and may differ based on your specific situation.
Open a tab below to see the different types of documents needed for your particular visa.
Tourist travelers must submit the following with their Zimbabwe visa application.
Passport:
Must be valid for at least six months
At least one blank page, but two is recommended
Additional documents:
Proof of return ticket
Proof of adequate funds
In addition to a completed application form, the following items are required:
Passport:
Must be valid for at least six months
At least one blank page, but two is recommended
Additional documents:
Proof of return ticket
Proof of adequate funds
Letter of invitation from Zimbabwe on company letterhead
Hotel reservation confirmation
While other visa types are available, their requirements can vary greatly. Contact us to find out what you may need for your specific trip.
How Can Passport Health Help Me With the Visa Process?
Passport Health's travel documents team will walk you through the visa process step-by-step and handle the sometimes difficult communication with embassies and consulates. Contact us today to start your worry-free visa processing.
Customer Reviews
Passport Health –

Visa for Zimbabwe
Overall rating: 5 stars – 8 reviews
"

Such an easy process!

"

"Very knowledgeable, helpful, great experience getting a Zimbabwe visa overall!"
"

Outstanding competence and service

"

"I had a great experience with Passport Health. It was informative, convenient, comprehensive and quick with my Zimbabwe visa."
"

Super Helpful

"

"Lots of information on my Zimbabwe visa was given but in a manner that I understood and was comfortable with. Very appreciative of all the info"
"

Overall Great

"

"The staff is fabulous and professional – very thorough and knowledgeable for a Zimbabwe visa."
"

Excellent Travel Service

"

"This is my second time using Passport Health – very comprehensive and provides the right level of information, especially for a Zimbabwe visa."
"

These employees rock!

"

"The Zimbabwe visa process was very simple and the staff was helpful and polite. My specialist was informational and compassionate. Hands down the easiest and most helpful service I've used!"
"

Great Service

"

"Friendly personnel. Knowledgeable. Efficient. Knows the proper way to get you a Zimbabwe visa. Thank you."
"

Very Helpful

"

"The staff is very informed on how to get a visa for Zimbabwe. They have lots of travel necessities as well such as, travelers' diarrhea kit, pymetherin, mosquito repellents, and vaccines."
How Much Do Zimbabwe Visas Cost?
Visa prices can range from $30 to $160 depending on the type of visa requested. A single entry visa issued on arrival starts at $30. Visa extensions are possible for both of these visas.
These prices do not include processing fees, service fees, postage or other related charges.
Are Any Vaccines Required for Zimbabwe?
Proof of yellow fever vaccination is required for all incoming travelers. Travel vaccinations like typhoid, rabies and hepatitis A are recommended for most travelers.
For more information on what vaccines may be recommended or required, see our Zimbabwe destination advice page.
U.S. Embassy in Zimbabwe
All U.S. citizens visiting Zimbabwe should register with the STEP program before their trip. This State Department program provides extra information and support in case of emergency. Passport Health's travel documents staff can assist you in registering.
U.S. Embassy Harare
2 Lorraine Dr, Bluffhill
Harare, Zimbabwe
Phone: +263-867-701-1000
For More Information About Zimbabwe…
See Passport Health's Zimbabwe destination advice page with information on safety, climate and more. Or, start your visa process by contacting us today!