Passports and Visas service is temporarily suspended
Due to COVID-19 and the health of our employees, we will not be accepting new applicants at this time.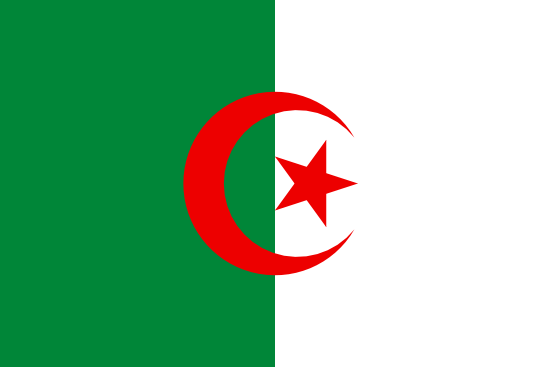 Algeria Visa – Requirements and Application
Do I Need a Visa for Algeria?
A visa is essential for U.S. citizens to enter Algeria.
The Embassy of Algeria requires U.S. citizens have a visa before entering the country. An application must be submitted to the embassy and all requirements must be met in order for this application to be accepted by the embassy.
A travel document expert is suggested to avoid errors before you hand in your visa application. Your application has a better chance of acceptance as a result of consulting a professional.
A valid passport is also required to travel to Algeria. The passport must have at least 6 months validity. You will also need to have a page on your passport blank to to receive an entry stamp.
Sources: Algerian Embassy and U.S. State Department
What Do I Need for an Algeria Visa Application?
Every country has different requirements for obtaining visas. There are different types of visas, and the application process may be different for each visa you're interested in.
U.S. citizens interested in obtaining a visa need a passport, a passport picture, a completed visa application form, proof of traveling plans, and a business cover letter.
If these requirements are not met, U.S. citizens can't get their visa application and enter the country of Algeria.
The tabs bellow will give you more information about the different types of visas you will need.
Travelers to Algeria must submit a completed application along with the following to obtain a visa:
Passport:
Must have a validity of 6 months
Has at least one blank visa page
The passport must not be damaged or changed in any way
Photograph:
Must be 2×2 inches
Will show the face in the full frontal position with a neutral expression
Head or face gear must be removed unless it is for religious reasons
Has to be taken in the last three months
Requires a black and white background
Proof of Travel:
Includes a copy of your ticket that shows your trip as well as entry and exit dates
Must show your name as it shows on your passport
Letter of Invitation:
Must be from an authorized Algerian tourist company
Travelers visiting for business must have a visa. The following items must be submitted along with a completed application.
Passport:
Must have a six months validity
Photograph:
Must have two copies
Should be two inches by two inches
Letter of Invitation:
Shouldn't be copied or scanned
Has to be written on a companies' letterhead
Requires an address and phone number
Has to include how many entries you need for your visa
Business Cover Letter:
Requires presenting the company and including job position
Includes purpose of the applicant's visit
While other visa types are available, their requirements can vary greatly. Contact us to find out what you may need for your specific trip.
How Can Passport Health Help Me With the Visa Process?
The Passport Health travel documents team can offer step-by-step help throughout this whole process. They can contact or help you speak with the needed embassies and consulates. Contact us today to start your worry-free visa processing.
Customer Reviews
Passport Health – Visa for Algeria
Overall rating: 5 stars – 3 reviews
"

Great staff and options

"

"The staff was friendly and we felt well informed. Thank you for the help with the Algeria visa."
"

Great experience

"

"Thanks for making the Algeria visa experience so easy."
"

Such a Great Help

"

"I was clueless about what was needed for a rather detailed trip to several countries in an underdeveloped continent. The information the staff gave me for my Algeria visa was super helpful. Thanks!"
How Much Do Algeria Visas Cost?
There are different fees based on the visa you wish to obtain. The nonimmigrant visas, which encompasses tourist, business, student, and exchange visas are usually more than $150. Other visa types start at over $180. These fees do not include the cost of postage, service fees or similar items.
Are Any Vaccines Required for Algeria?
Most travelers need the hepatitis A and typhoid vaccines while some travelers should receive the cholera, malaria, hepatitis B, rabies, and yellow fever vaccines.
Proof of yellow fever vaccination is required if arriving from a country where yellow fever is present.
For more information on vaccines, discover our Algeria destination advice page.
U.S. Embassy in Algeria
All travelers should know where the U.S. embassy or consulates are located when traveling abroad. These locations can help if you lose a passport or run into any legal issues. Keep a copy of your passport with you in case you lose the original.
U.S. Embassy to Algeria
05 Chemin Cheikh Bachir Ibrahimi
El-Biar 16030
Alger, Algeria
Telephone: (213) 0770 08 30 00
For More Information About Algeria…
See Passport Health's Algeria destination advice page with information on safety, climate and more. Or, start you visa process by contacting us today!