Passports and Visas Blog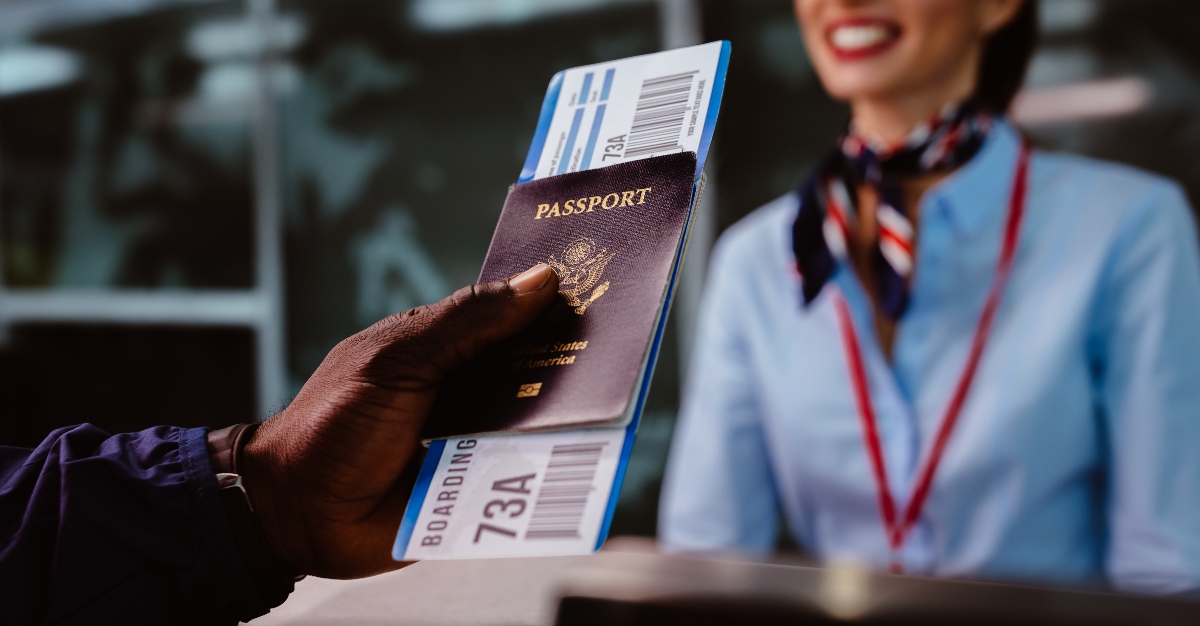 Due to recent changes from the U.S. State Department, the Passport Services agency has announced that passports will now take 2-4 weeks longer to process than they did previously. Before this change, passports took 4-6 weeks to process. Now, travelers will need to wait 6-8 weeks for those documents.
The delay appears to come from cuts in passport specialist jobs.
Officials cut 14% of those positions during a time of 100% growth in the need of passports over the last decade. On top of this, to better keep up with the demand for passports, current employees are expected to work 16 hours of overtime this month.
---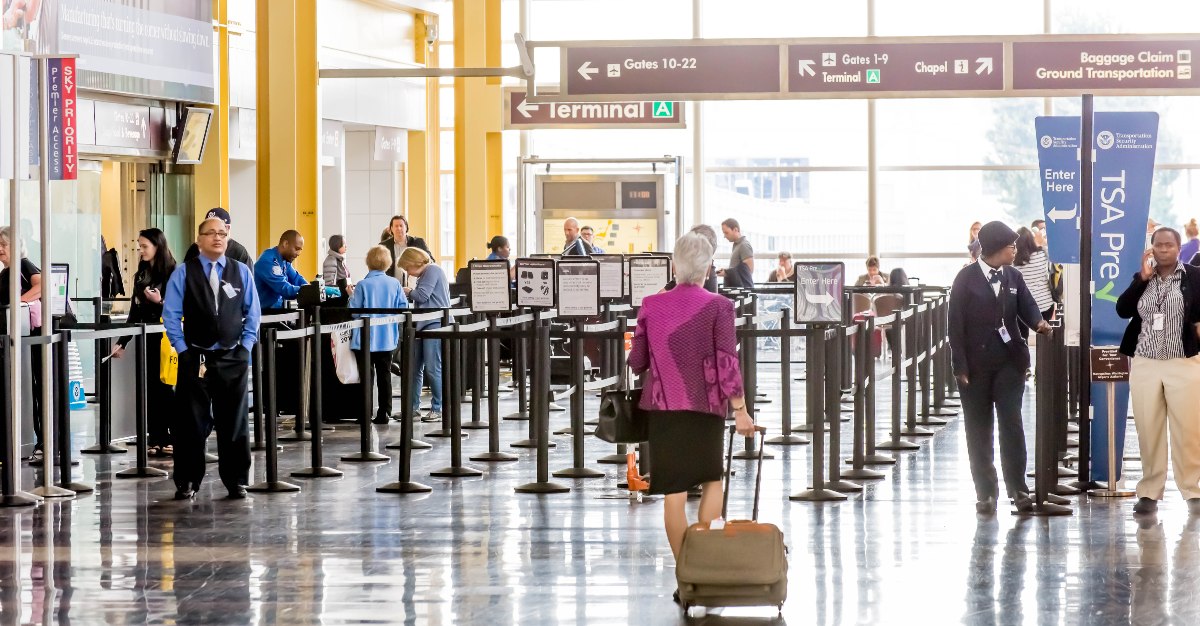 In the past, national flights have only required a legal driver's license to get to past security. The Real ID Act is set to change this.
In the wake of 9/11, travel requirements have been constantly changing and restrictions have been growing. The Real ID Act is just the latest of these laws.
---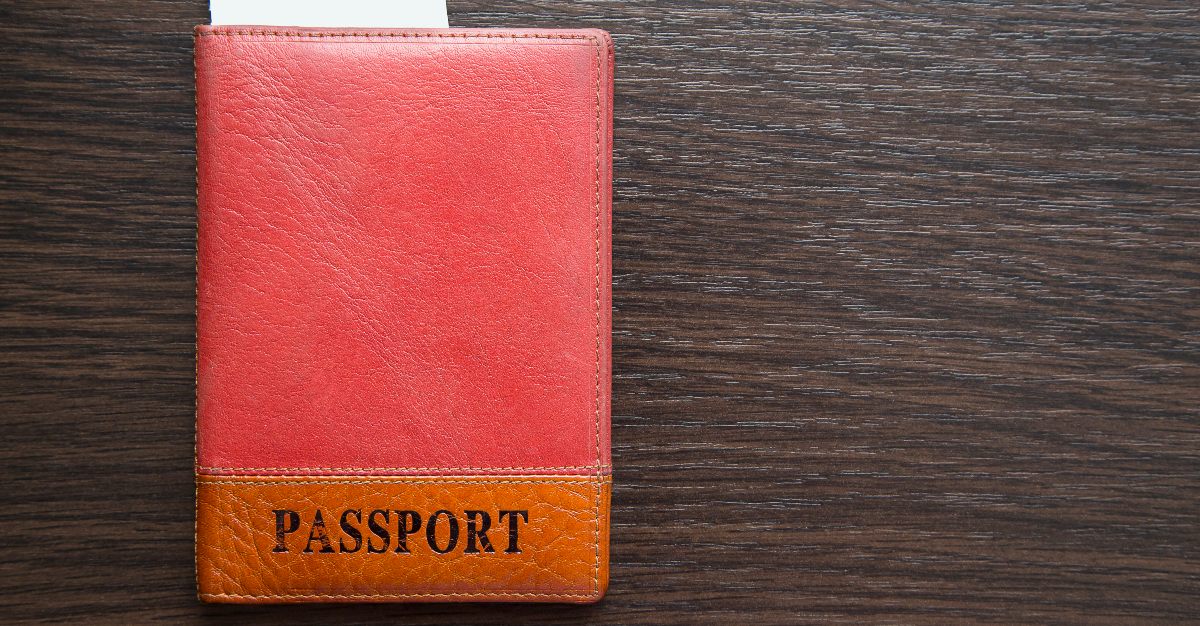 While personal safety is also important when traveling, you should also keep an extra eye out for your passport. That one document can mean everything for getting back home. There are quite a few ways to make sure you don't lose a passport, but what about other ways to protect it?
For many, that means a passport cover.
Like a good wallet, a passport holder or cover can prove essential for international travelers. Why? Because a good cover or case is one of the best tools to keep your passport safe no matter where you travel.
---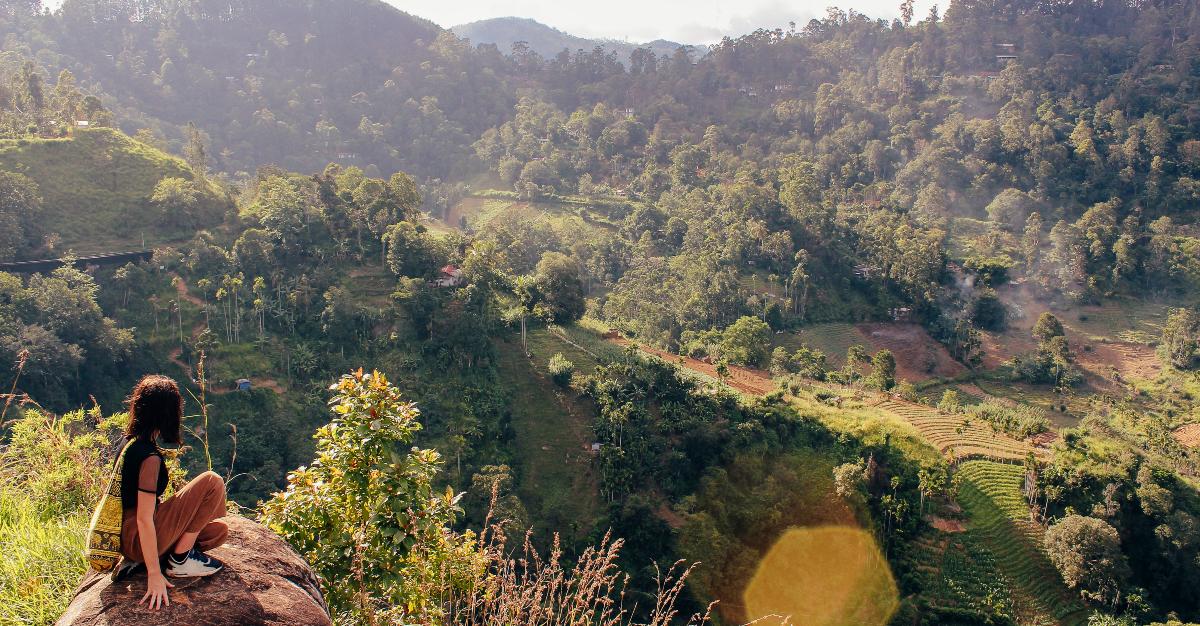 Even after a relatively slow 2018, tourism around the world is up. Countries reported 1.4 billion foreign arrivals last year, with many seeing the benefits in local economies.
With a boom in tourism going on, many countries have made big changes to their visa rules to bring in more visitors.
Brazil started a successful e-Visa program and Sierra Leone recently announced their own. Tokyo made plans for a similar program before they host the 2020 Olympics. Others like Thailand and South Africa loosened up travel laws to attract more visitors.
---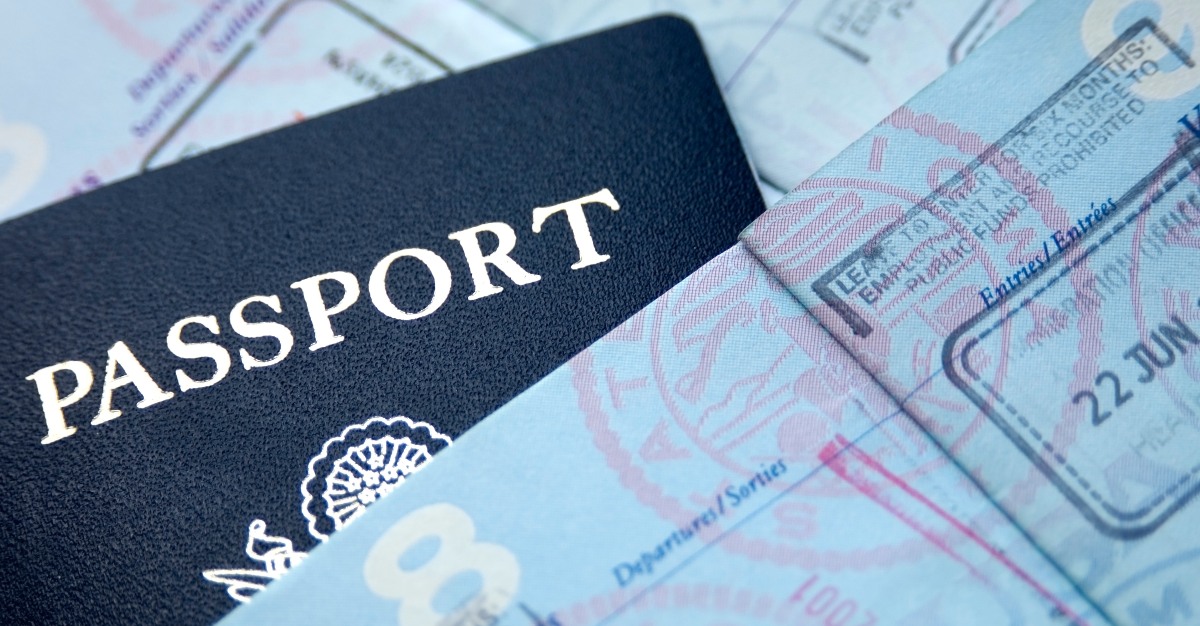 You have your professional picture all set, and you've submitted your Passport Application to the government.
Maybe you're going on a business trip in a few short weeks, or you and your family are headed overseas to visit family and friends. With the creation of Mobile Passport Control, maybe you just want to update information on that app.
Despite an attempt to be patient, the excitement of the trip and anticipation of waiting for your passport is getting to be too much to bear.
---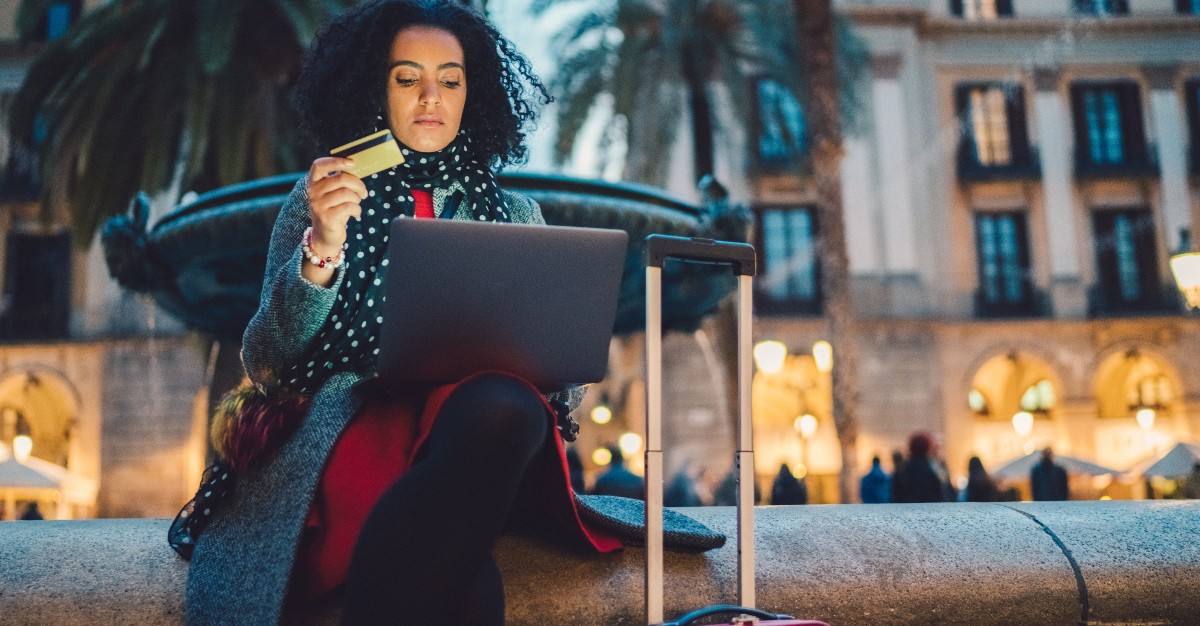 Decades ago it may have been hard to book everything for a foreign trip. Without the internet, travel agents offered the best help in these situations. They could often be counted on as a one-stop shop for travel needs.
With the influx of travel information on the internet that provide you all the information for travel destinations, you might think that you don't need a travel agent to book your trip.
But, despite the boom of online booking services, travel agencies can still help with some travel needs. Yes, it may sometimes be easier to book a trip on your own. Although, there are still some instances where a travel agency can help schedule a foreign trip.
---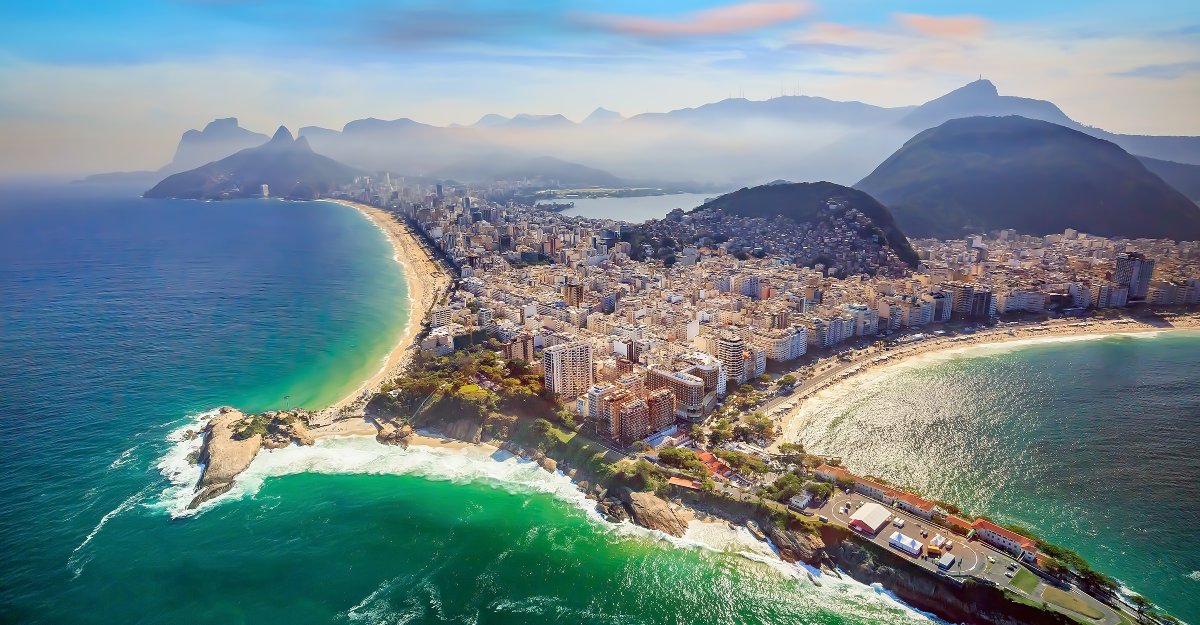 In recent years Brazil has already taken many steps to bring in tourists. An e-Visa program changed tourism to Brazil and has seen positive reactions.
Now Brazilian officials are looking to make travel even easier to the South American country.
Officials recently announced travelers from the United States, Canada, Japan and Australia can enter without a visa. The new program will also come in time for some summer getaways, starting on June 17, 2019. At that point, citizens from the four countries will only need a valid passport to stay in Brazil for up to 90 days. They'll also be able to extend their stay up to 180 days.
---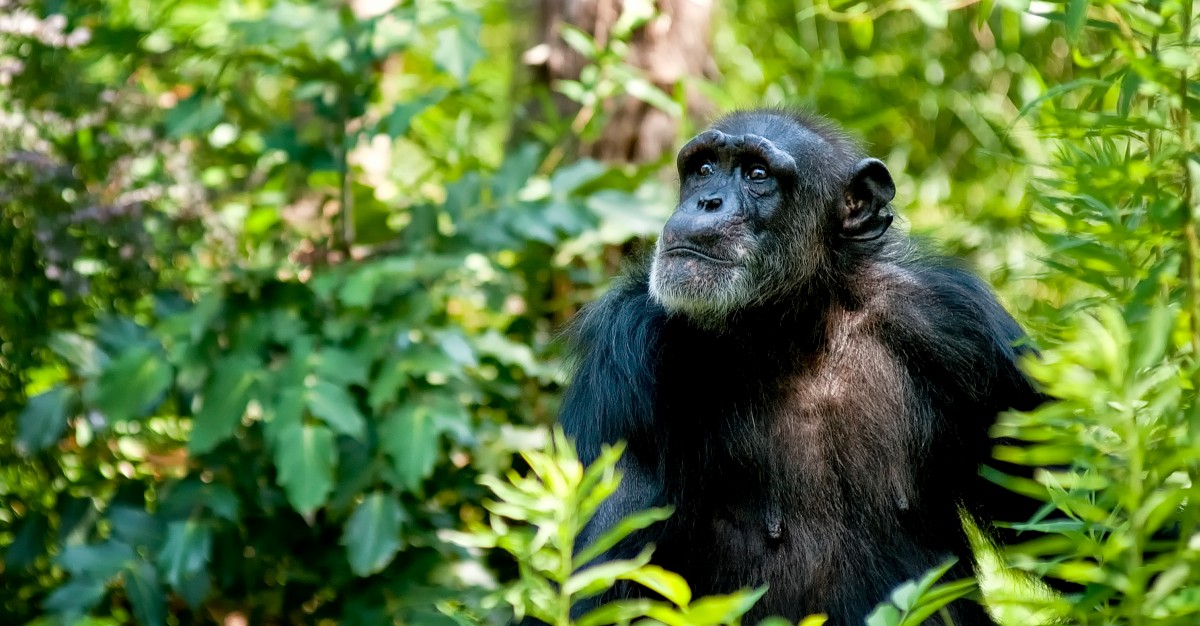 Joining the likes of Brazil and Japan, Sierra Leone has announced a new e-visa program. Much like other countries with similar programs, officials hope to improve tourism to the country with easier visas. The government has already made several changes to its existing visa rules with the intention of making Sierra Leone a "must see" country.
Along with the e-visa program, Sierra Leone will offer a visa on arrival for foreign travelers.
The new e-visa program acts as a first step toward the country's re-instatement as one of the leaders in the tourism industry.
---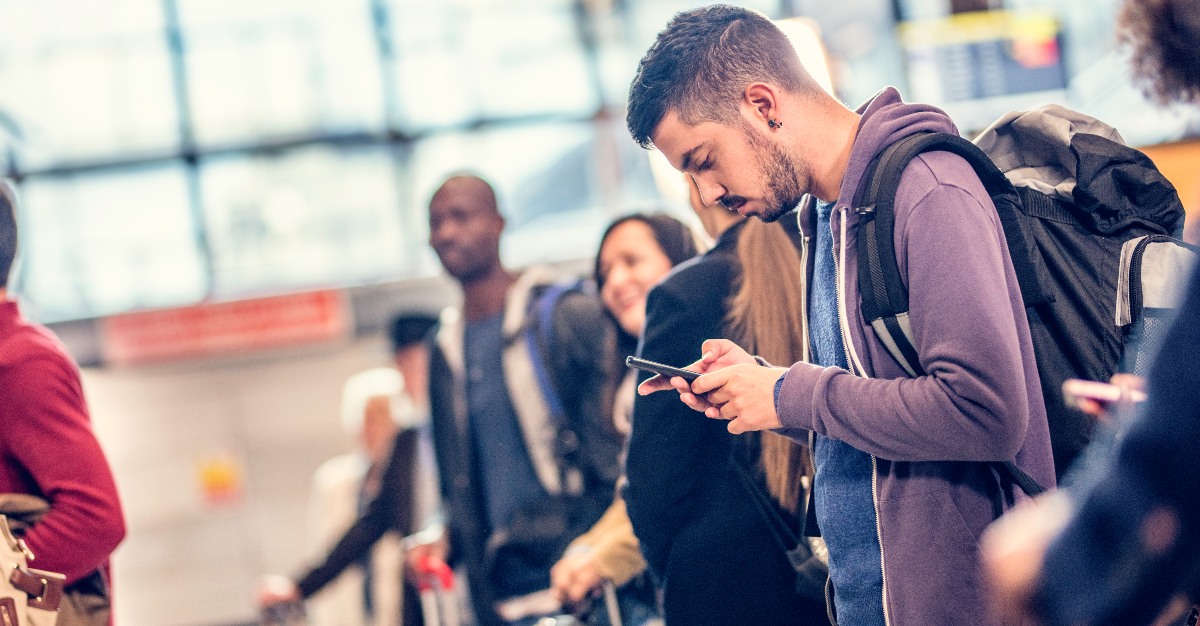 Traveling or not, we all rely on phone apps to help us get through the day. Whether that's to get some work or errands done or kill time at work, those applications have become a regular part of our lives.
When we are on the road, apps can be ever more important. They hold our boarding passes, hotel information and guide us through new cities. We may even use them to book a vacation with a screenshot. As technology improves, like for facial recognition in airports, they may also help with the long line at United States Customs and Immigration.
The new app lets U.S. citizens and Canadian visitors expedite their entry process into the U.S.
---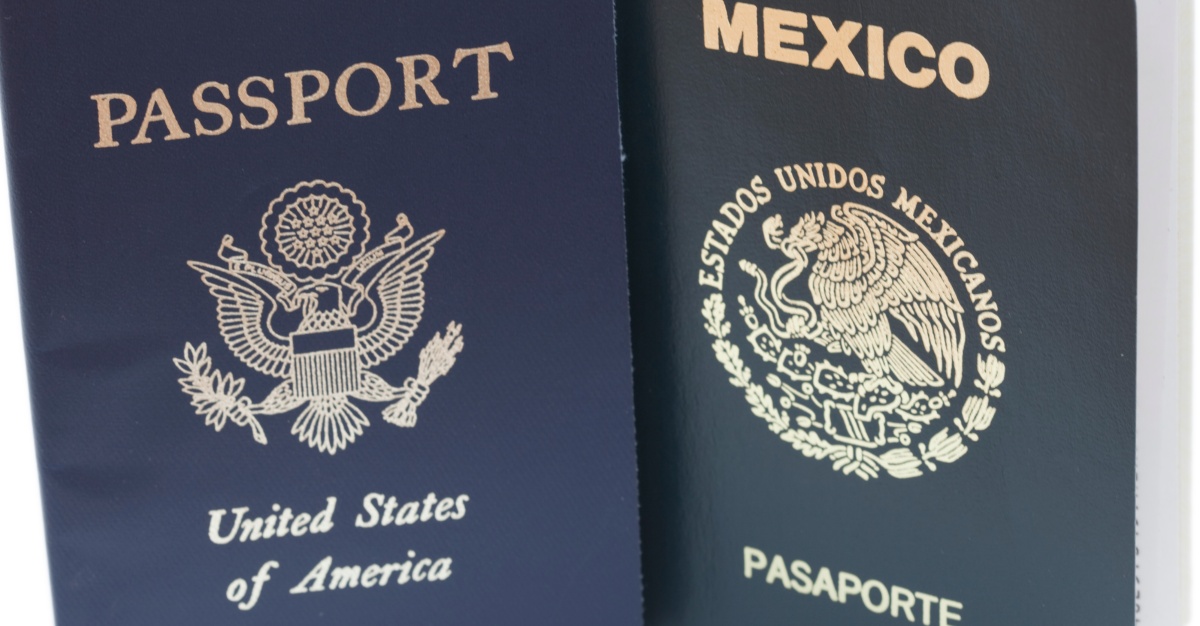 Are you a United States citizen with dual citizenship?
If so, you're probably no stranger to foreign travel. With all your time spent in another nation, you find yourself with two or more citizenships from different countries. For example, you may have been born in Germany, and then moved to the U.S. where you became a U.S. citizen.
Put simply, dual citizenship means you have citizenship in two countries at once.
---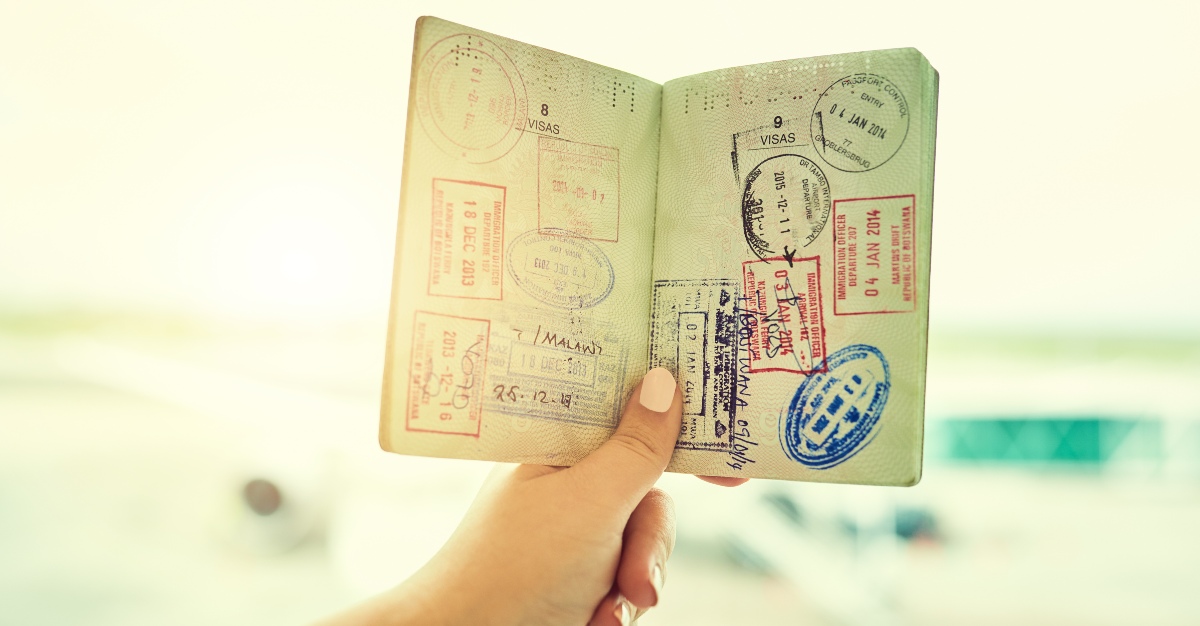 Have you been on an overseas vacation recently when you suddenly realized that your passport has run completely out of empty pages?
Frequent travelers may have a history with this problem, although it can catch every tourist by surprise. But no matter how often you travel, running out of passport pages can be a difficult situation.
And since some passport laws changed in 2016, the pages are even harder to replace.
---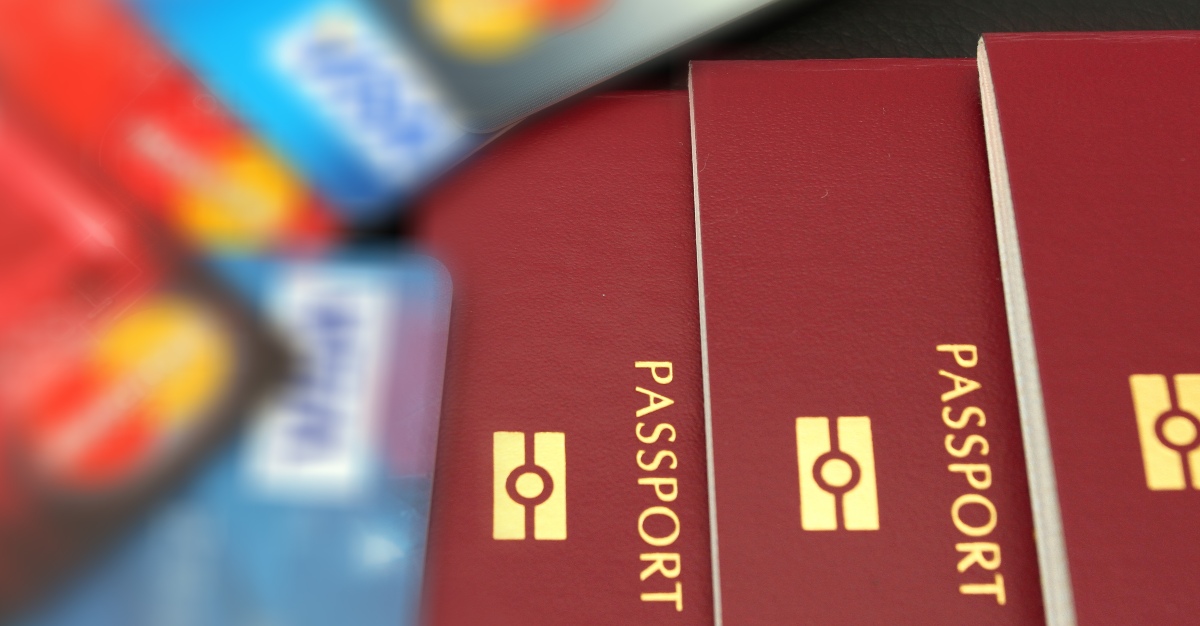 The Marriott data breach that occurred in late-2018 could lead to several new laws when it comes to stolen passports.
Marriott-owned hotel chain Starwood admitted to a breach of their guests' data that was quickly named the largest personal record theft in history. Early reports had nearly 500 million guests at risk of the breach, but that number dropped to 383 million.
For millions of travelers, that also meant their travel documents were at risk. The hotel chain admitted passport numbers were also stolen in the breach.
---
If you're planning a trip abroad for an extended period of time, chances are that you may need some sort of visa.
Each country has different rules, time guidelines, and processes to get the proper visa for your trip. Before the popularity of technology you used to have to do everything by paper. Travelers would then wait extended periods of time to receive all the proper documents before leaving.
Nowadays you can get visas online, which cuts back on the paper trail and time.
---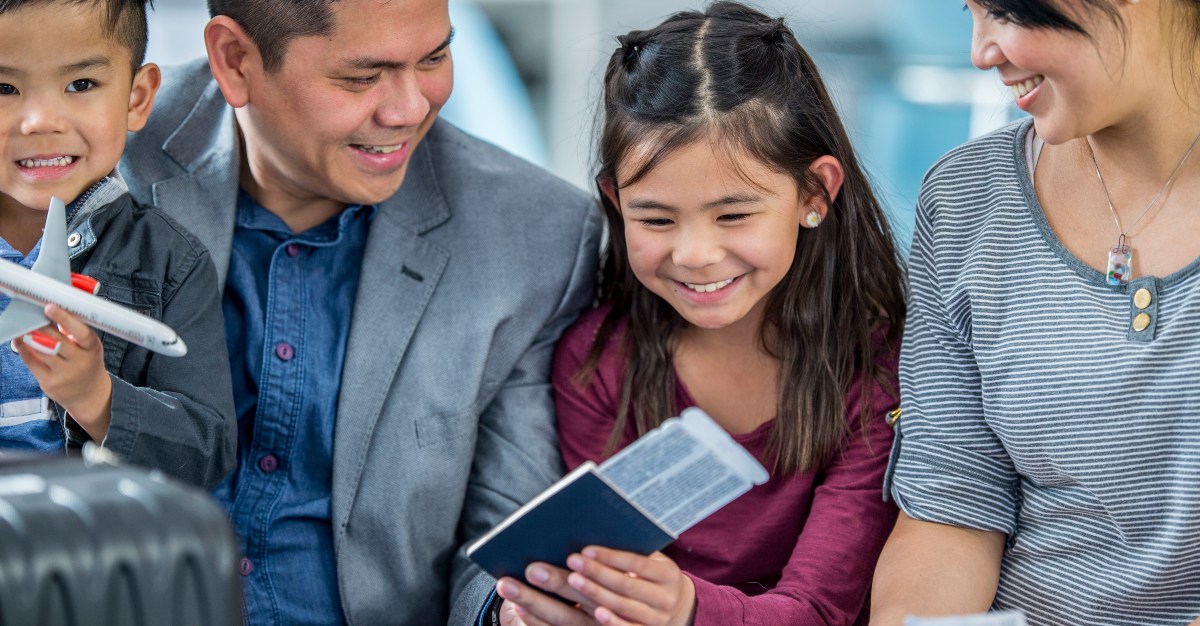 Well-worn travelers likely know every small thing they need for an upcoming trip. Long before packing their bags, travel visas and passports must be taken care of.
But, do you need all the same travel documents for a child?
When it comes to passports for children, the type of trip you plan determines whether they need a passport. Your children may need a passport, but it's important remember that they will always need some form of ID. Even if traveling with parents, children need that identification when leaving the United States.
---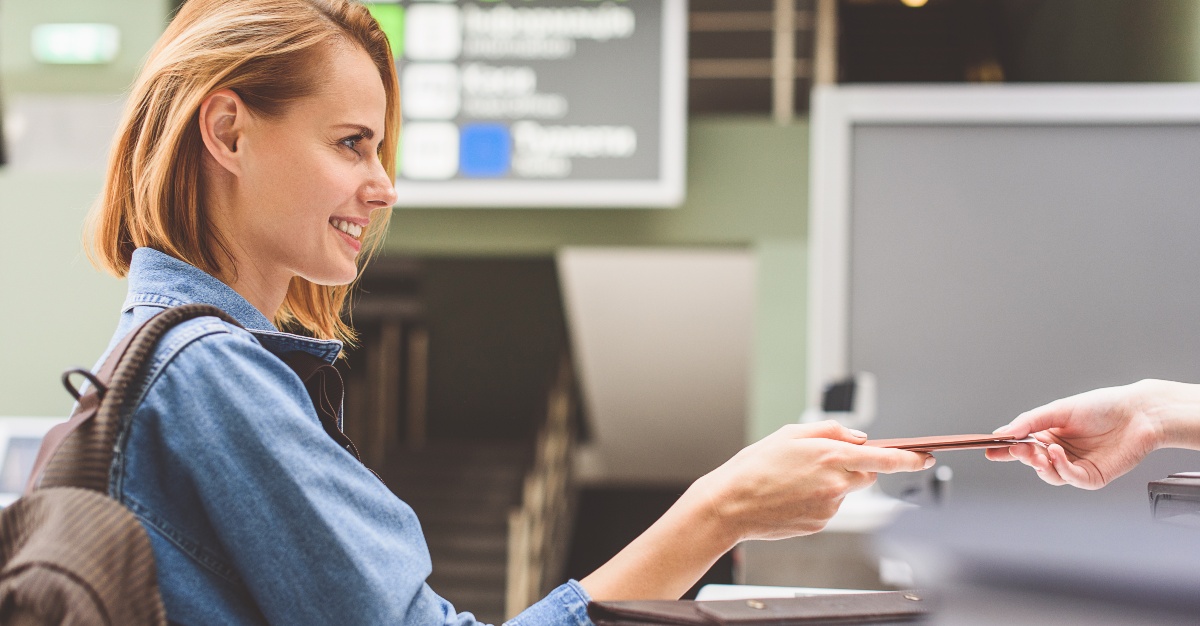 People travel much more these days than they used to because it's so accessible and there are many ways to reach your destination. But as we know not all countries require a visa when you travel. Further, some of those visa have different purposes depending on your plans for the trip.
For example, do you know how many of visas are available? Frequent travelers are likely familiar with the specific visas given to tourists, businesspeople and students. Many countries even offer an e-visa to make the whole process easier.
But, even the most travel-weary people might not know about a Multiple Entry Visa.
---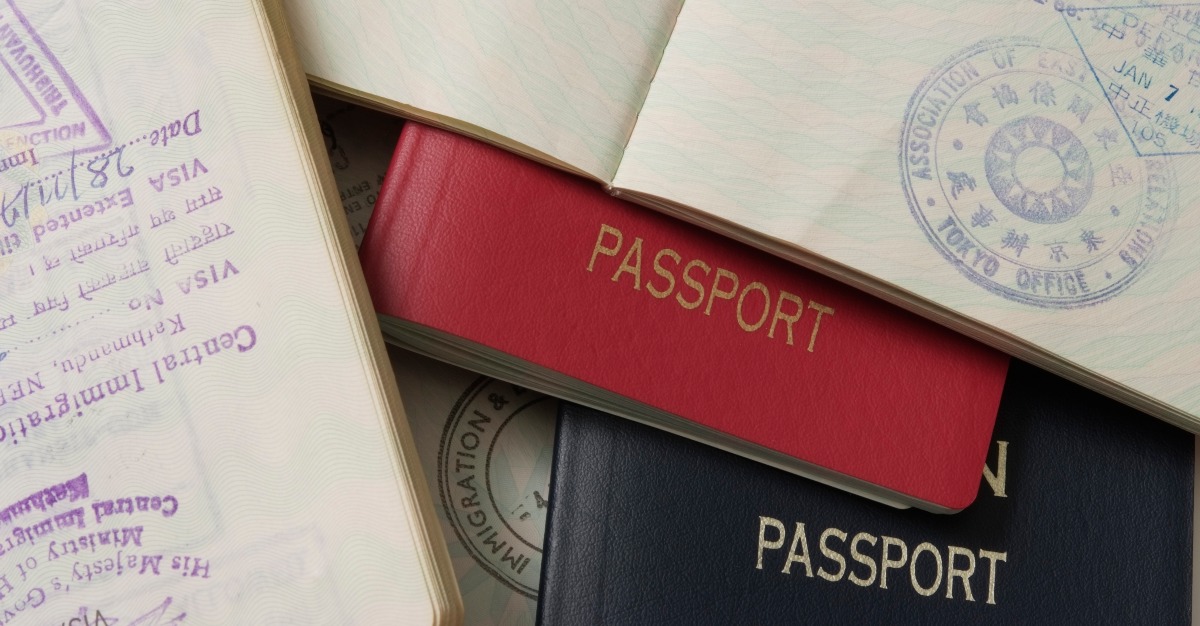 To start 2019, the citizens from a few Asian countries have the most versatile passports.
According to the Henley Passport Index, the top-3 ranked countries are all in Asia, with Japan currently holding the number one spot. Japan offers visa-free travel to 190 countries, while Singapore and South Korea are tied for second with 189 each. This is the second consecutive year that an Asian country has come out ahead on the Henley Passport Index.
A recent visa-on-arrival agreement with India helped South Korea earn the second-place spot. Enacted in October, the agreement then allowed South Korean citizens to visit 189 countries with their passports.
---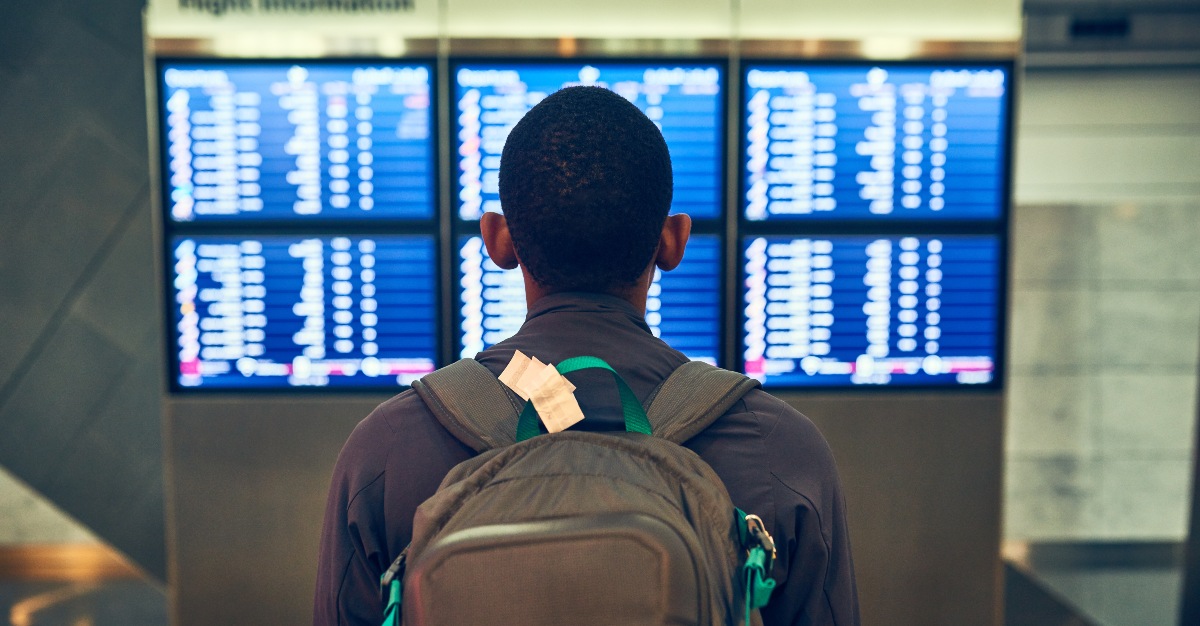 Over the past year, we've seen many countries relax their visa rules. Thailand recently waived a visa fee to bring in more tourists, while Brazil saw a spike in foreign visitors after trying an e-Visa program.
Now, the South African government is making their own changes. The country will now offer relaxed visa rules for people traveling with children at the country's points of entry. The changes are expected to make travel much easier for South African tourists.
And, like we saw in Brazil and Thailand, there's a reason for the new rules. The local government is hoping for a boom in tourism as the visa regulations get simpler.
---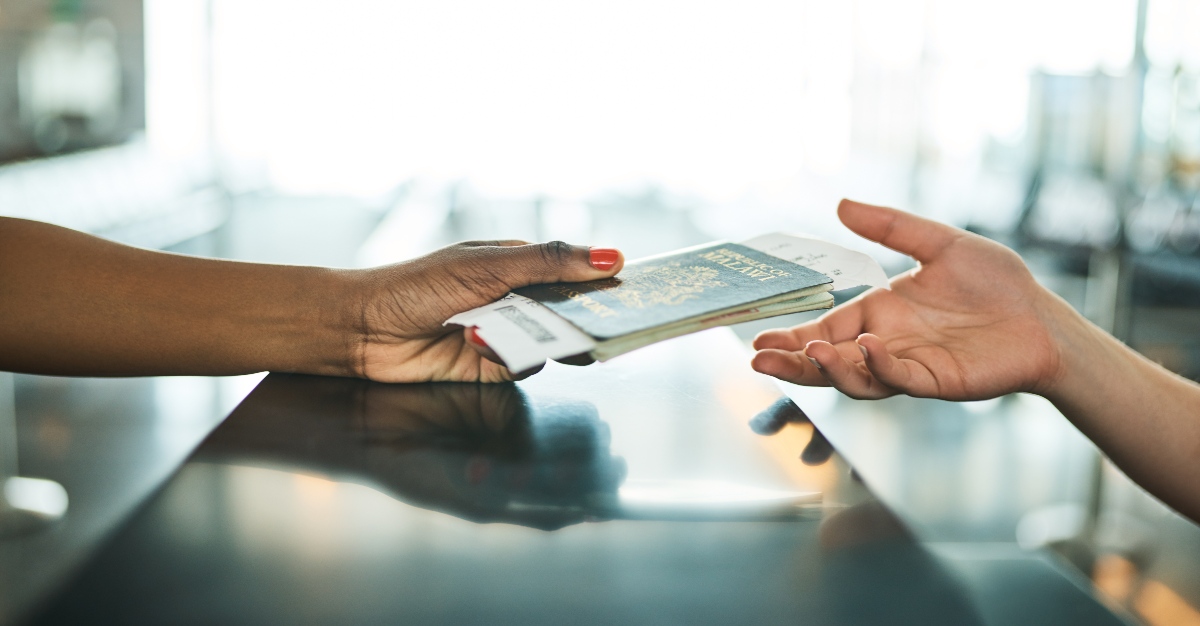 Back in 2016, leaders of different African nations, known as the African Union (AU), met for a variety of new topics. One of those topics: a revamped passport.
While many countries have been making radical changes to their passports, this idea would affect an entire continent. The AU discussed the possibility for one passport that works for the entire African continent.
Now, in 2019, this proposal will soon be a reality and is scheduled to start next month.
---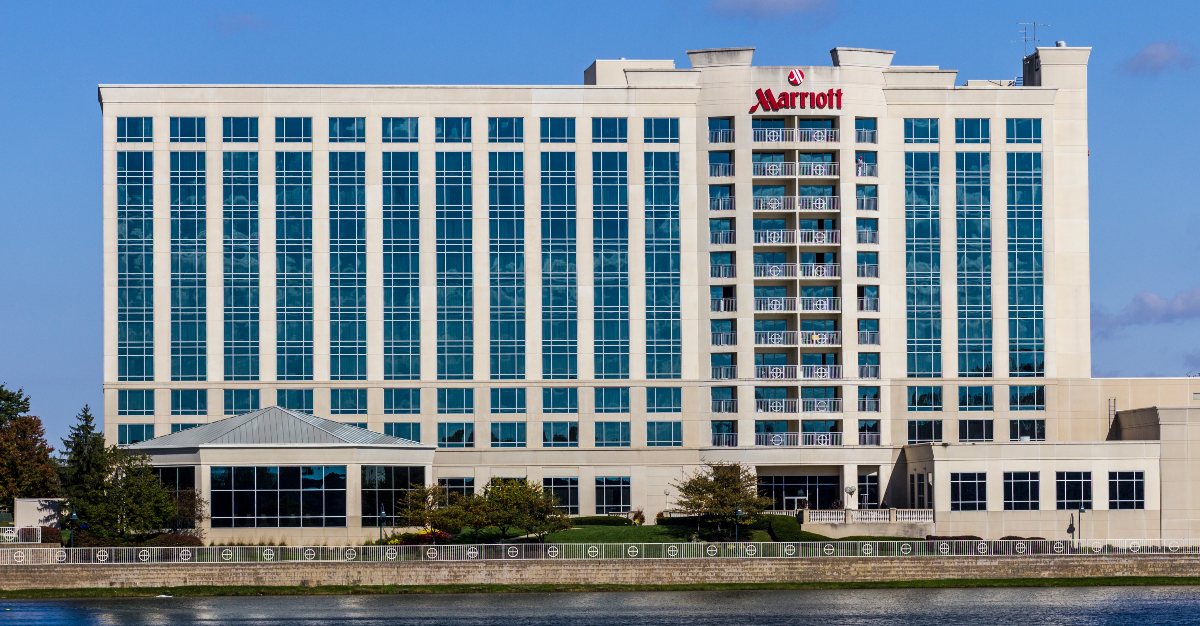 A hack of the Marriott Hotels may put more than domestic travelers at risk.
According to The Washington Post, data at the hotel chain was breached on November 30, 2018. The report notes that an unauthorized party hacked Marriott since 2014. The data breach is already considered the largest personal record theft in history.
While the data from one hotel would be dangerous enough, apparently the hack exposed information from several chains. Initial reports showed almost 500 million guests exposed by the breach. An investigation in the month since the breach lowered that number to 383 million.
---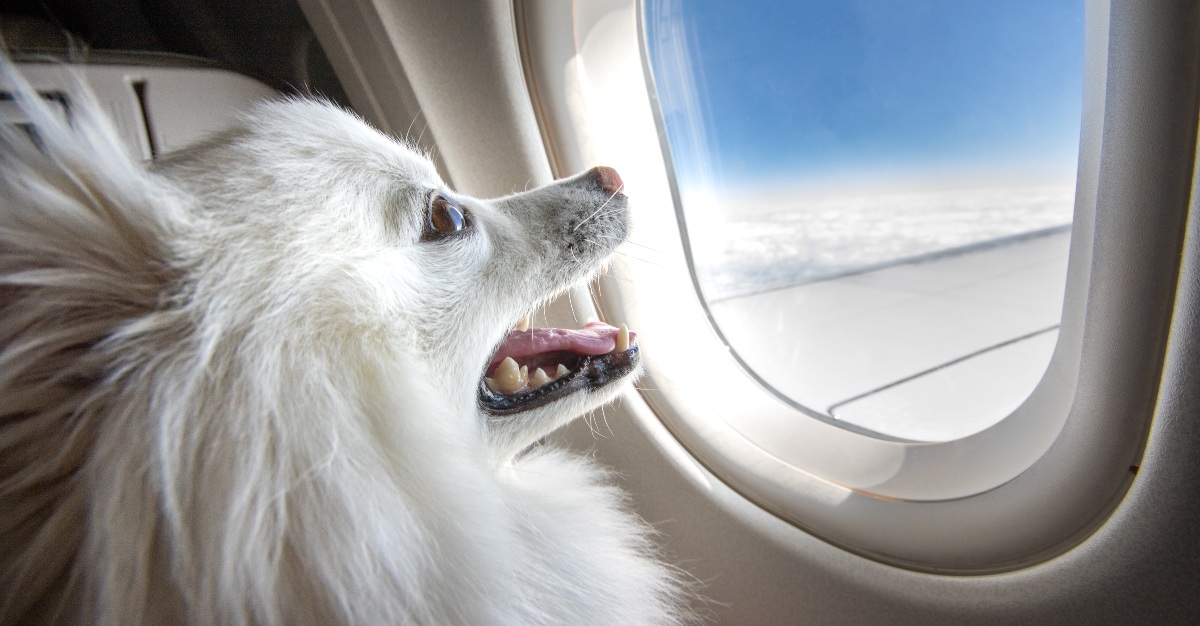 Are you planning on traveling with your favorite pet on your next vacation?
If you're a pet owner, you probably know (or at least have some idea) about the cost of kennels and pet sitters. It can make a pretty sizable dent in your wallet — especially when you're already planning a long trip.
But, many travelers opt for a different plan. They like to take their cat or dog along with them on the trip. After all, bringing your pet as travel partner not only helps cut costs, it also gives you the chance to spend some quality time with of your furry friends.
---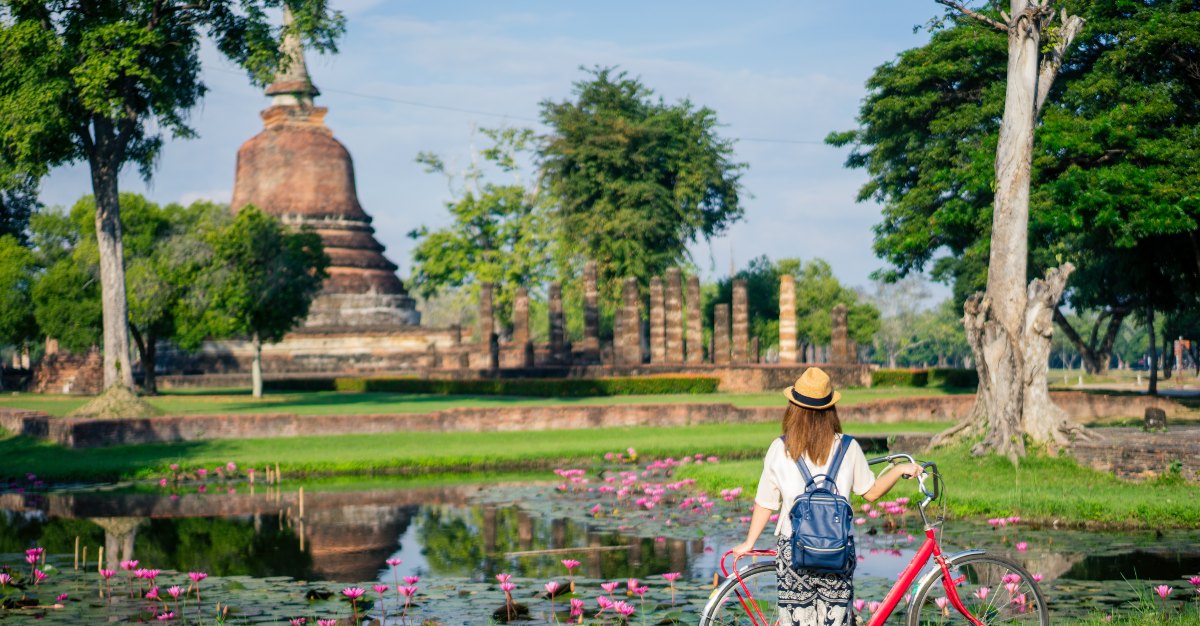 Thailand officials are getting a little worried about their economy. One key issue appears to be in the country's usually-reliable tourism industry. Tourism in the area has plummeted during the busy holiday season.
The Thai government appears to have a plan to once again boost the foreign travelers to the Asian country. Officials will soon waive the visa-on-arrival fee for a two month period. From December 1, 2018 until the end of January, 2019, tourists from 20 different countries will be able to enjoy the fee waiver. Taiwanese travelers are entitled to the fee waiver as well.
---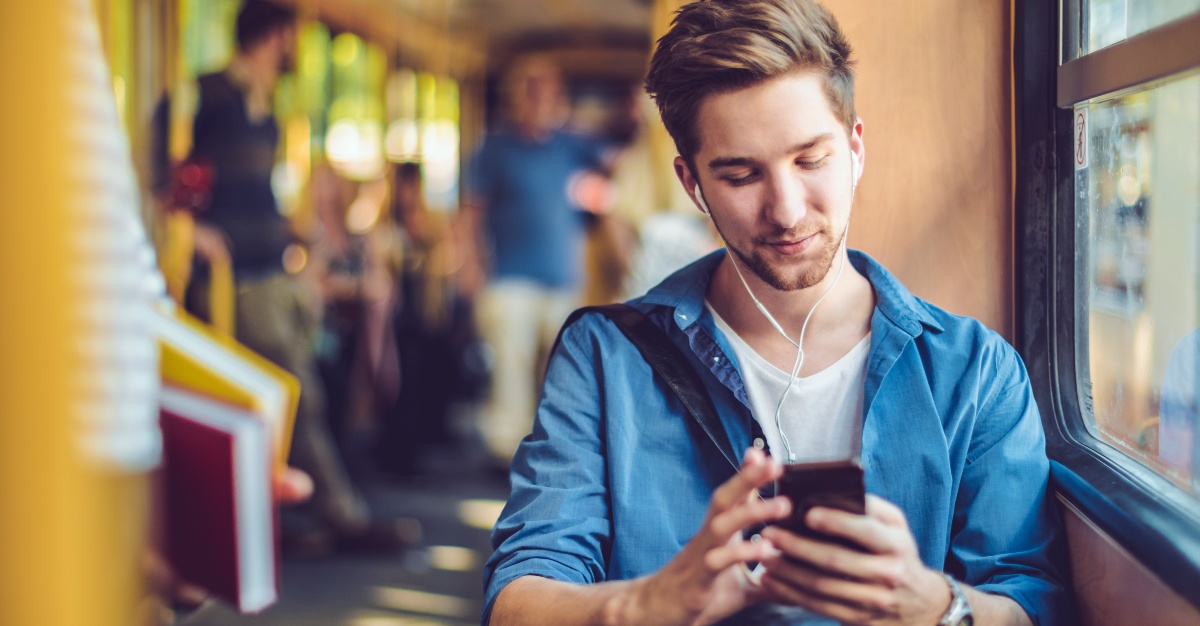 Many travelers and tourists have the "wanderlust" bug. It's evident through the scenic pictures they post on social media, especially on Instagram.
Influencers on this platform post some of the most beautiful images from around the world. Stunning and remote waterfalls, and magnificent ancient architecture litter Instagram feeds. Any person seeing these photos could understandably get the impression that the world is a grand place. That it's ripe for exploration, beckoning you to discover all it has to offer.
---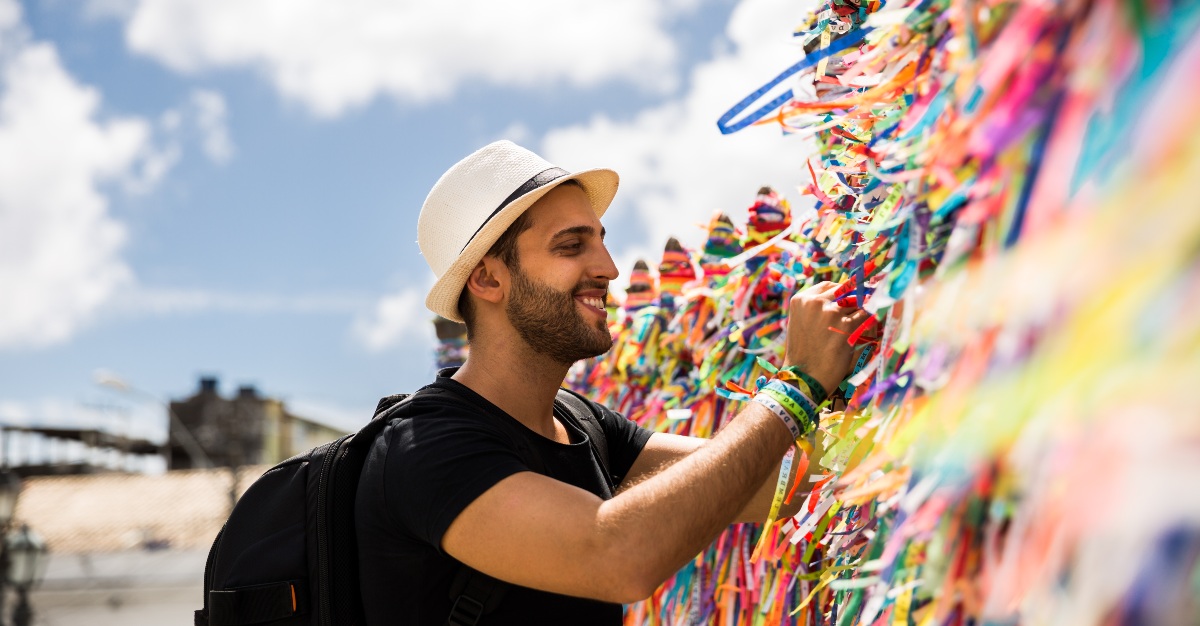 Brazil made a move to overhaul its tourism industry in February 2018. The country's e-Visa program worked to ease travel to the South American country and increase its foreign visitors.
Less than a year after the program started, officials dubbed the e-Visa a success. Brazil has seen a spike in tourism since the digital document was first offered.
---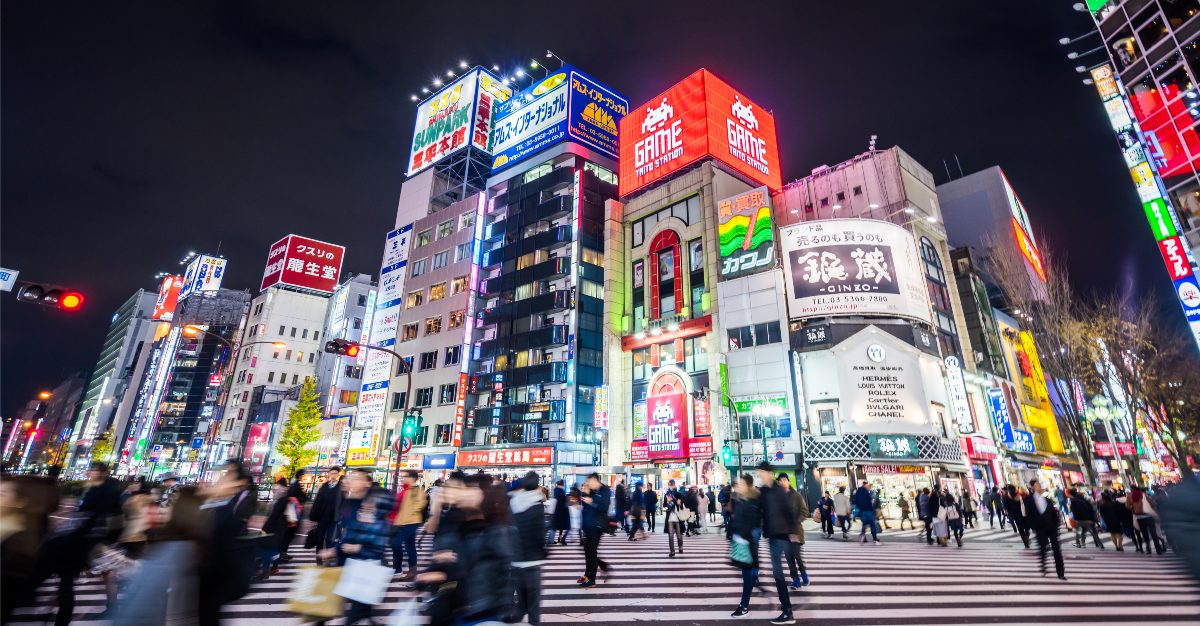 The Japanese government recently announced plans to begin a new e-Visa program by April 2020. The date of their new document may not come as a surprise, as it's just in time for the Olympic games in Tokyo. Apparently, the government wishes to reach a goal of 60 million foreign visitors by the year 2020.
At first, the new e-Visa will only be available to Chinese tourists as a single-entry visa. Today, nearly 60 percent of the single-entry visa applications come from Japanese residents, according to the Japanese Foreign Ministry.
---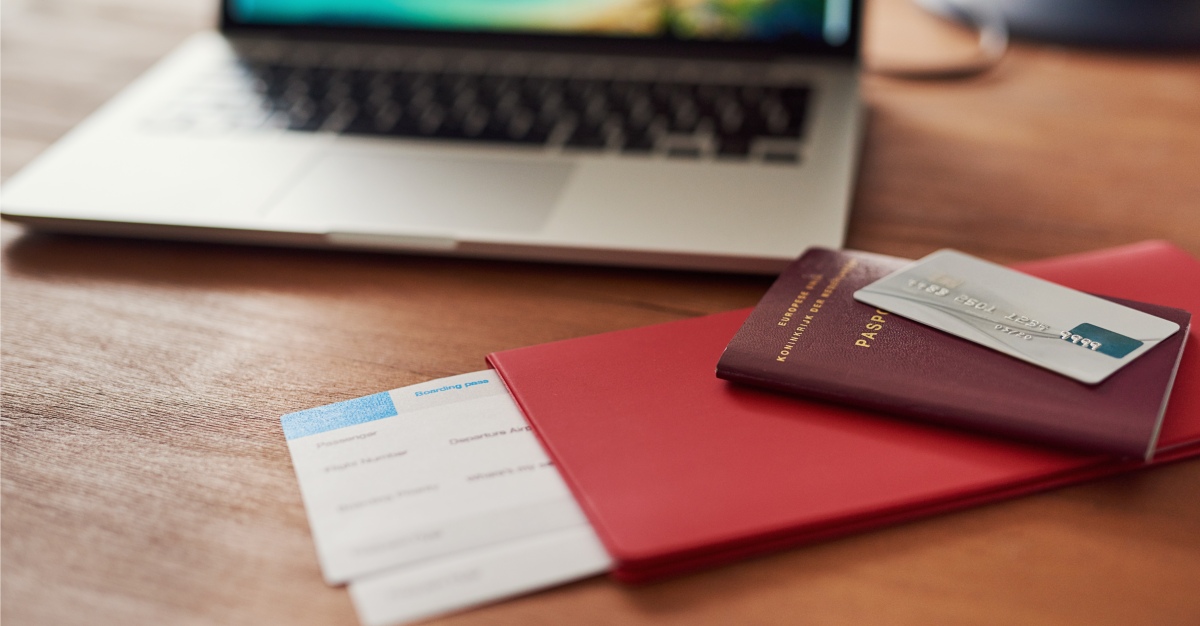 When you aren't on a trip to some foreign destination, what do you do with your passport?
Like most people, your passport probably collects dust somewhere. It might be in a locked box or even a junk drawer, but that document probably doesn't cross your mind without an upcoming trip.
But, passports aren't only useful during international trips. Most people don't realize that passports have a lot of different uses above and beyond foreign travel.
---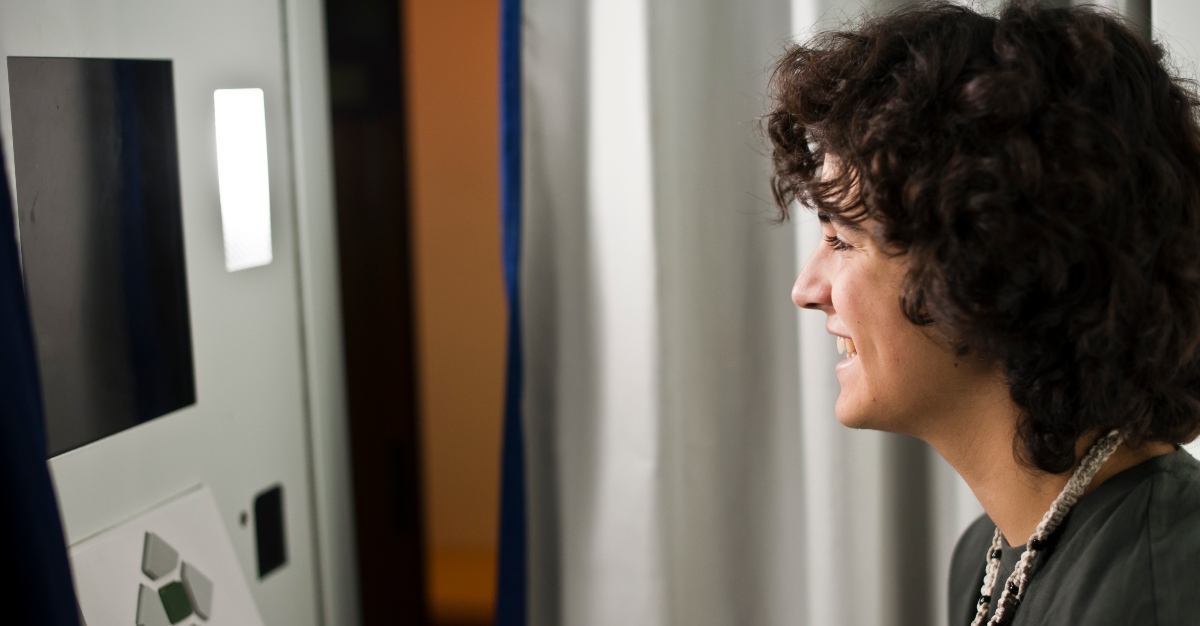 There are many hoops to jump through when getting a passport. While it may not take up much room in the booklet, the passport photo is a very specific key to the document.
There are even some meticulous requirements that go into a passport photo, but what about smiling? Can a happy expression in that picture somehow make the passport safer?
---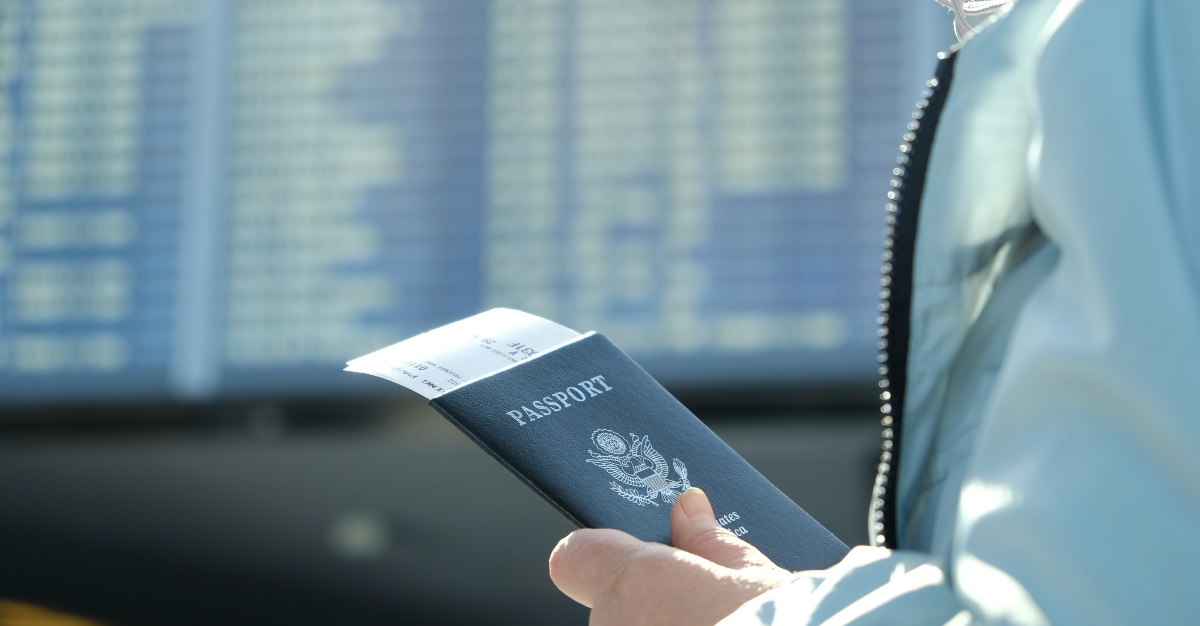 Do you take a look at your passport's expiration date before a foreign trip?
If you've received the passport within the last few years, it probably doesn't cross your mind. But, if the document is close to a decade old, that might create a problem depending on your return date.
An extended stay, whether it's for work or a long vacation, might leave you abroad for months. Oftentimes, the best way to stay legal while traveling is to verify your passport is valid for at least six months. Otherwise, customs may end your trip before it begins.
---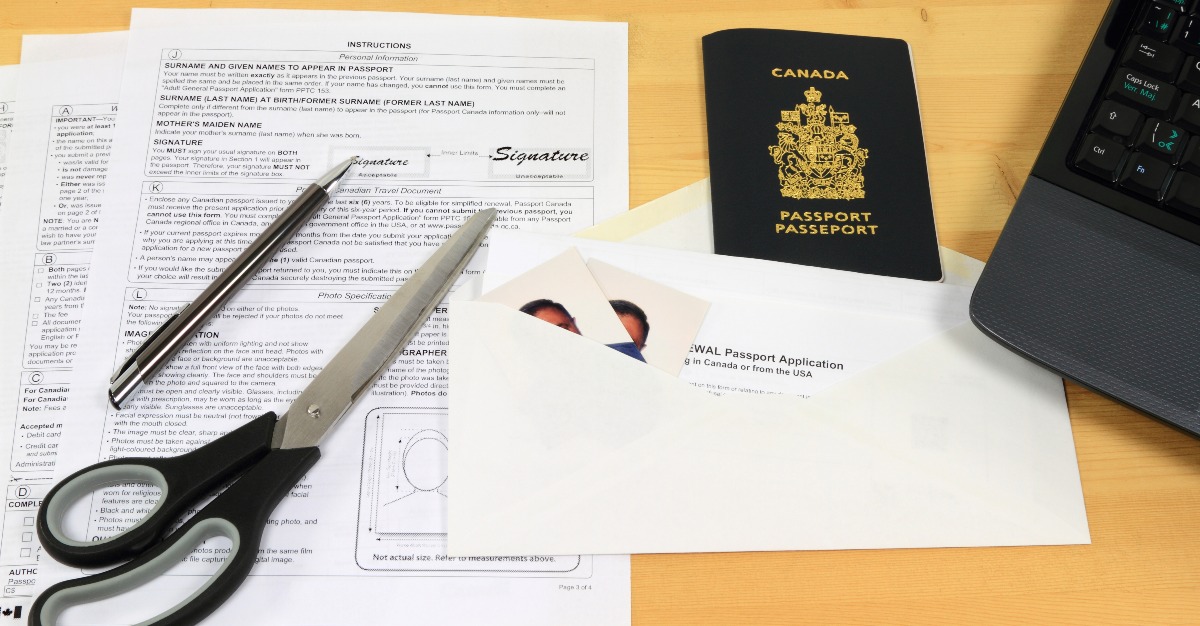 We know the many details you need to cover before taking a holiday. There's purchasing an airline ticket and booking a hotel room, maybe even finding a babysitter.
If that holiday takes you abroad, you also to get a passport in order. Sometimes this means getting it renewed sooner rather than later.
But your trip is planned next year, do you need to renew your passport this early in the game?
---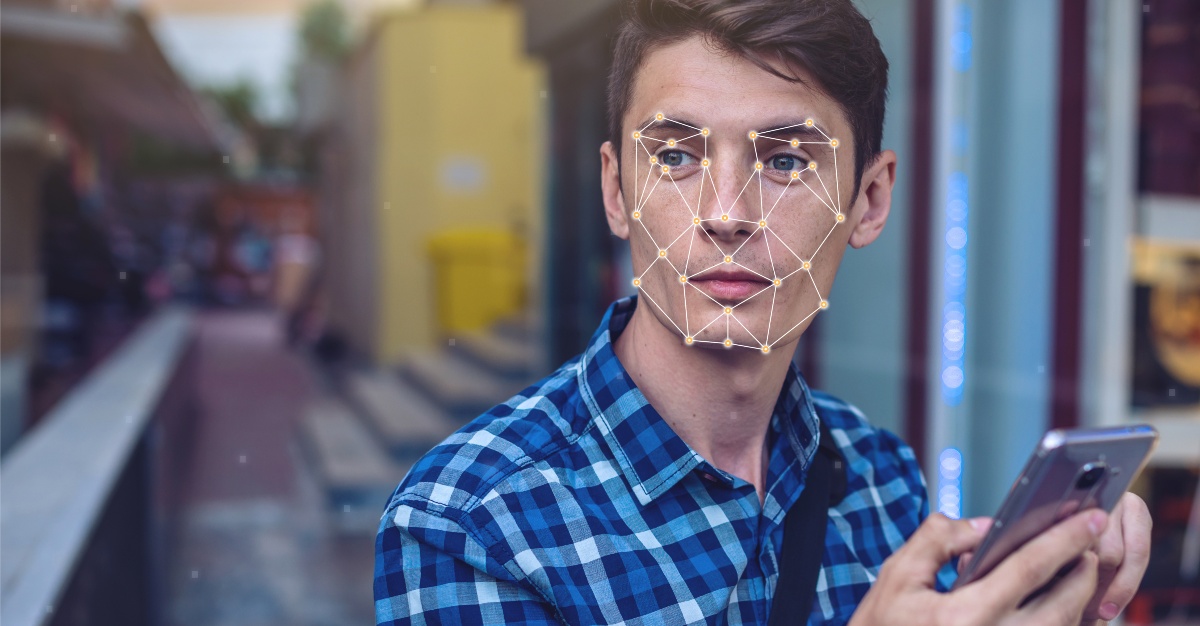 Back in March, we looked into the possibility of facial recognition technology in airports. Months later, it's becoming a reality at the Hartsfield-Jackson Atlanta International Airport.
Instead of the use of passports or ID's, your face will be all you need to check in at Delta Airlines in Atlanta. This is thanks to a new facial recognition technology that will use biometrics to identify its passengers.
---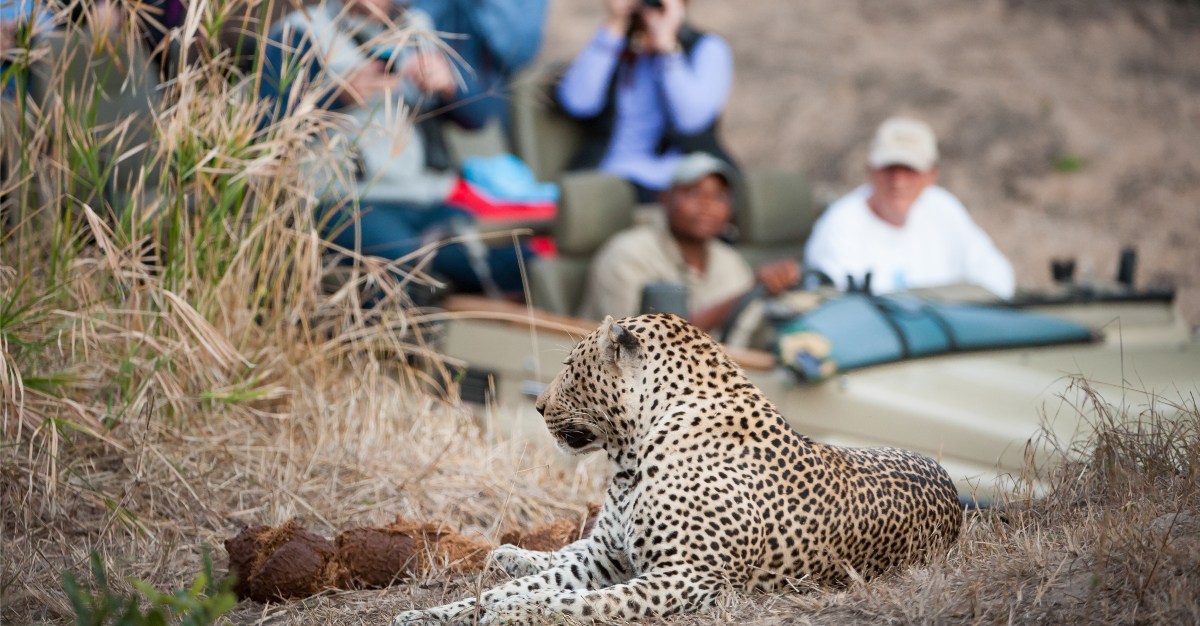 South Africa is home to some of the world's most visited destinations. Cape Town brings in tourists of all kind and Johannesburg is growing hub for international business.
It may come as no surprise that the South Africa's economy relies on that busy tourism industry. Approximately 10 percent of that local revenue comes just from tourists.
That's why the South African government is looking to boost that economy, starting with the local travel industry.
---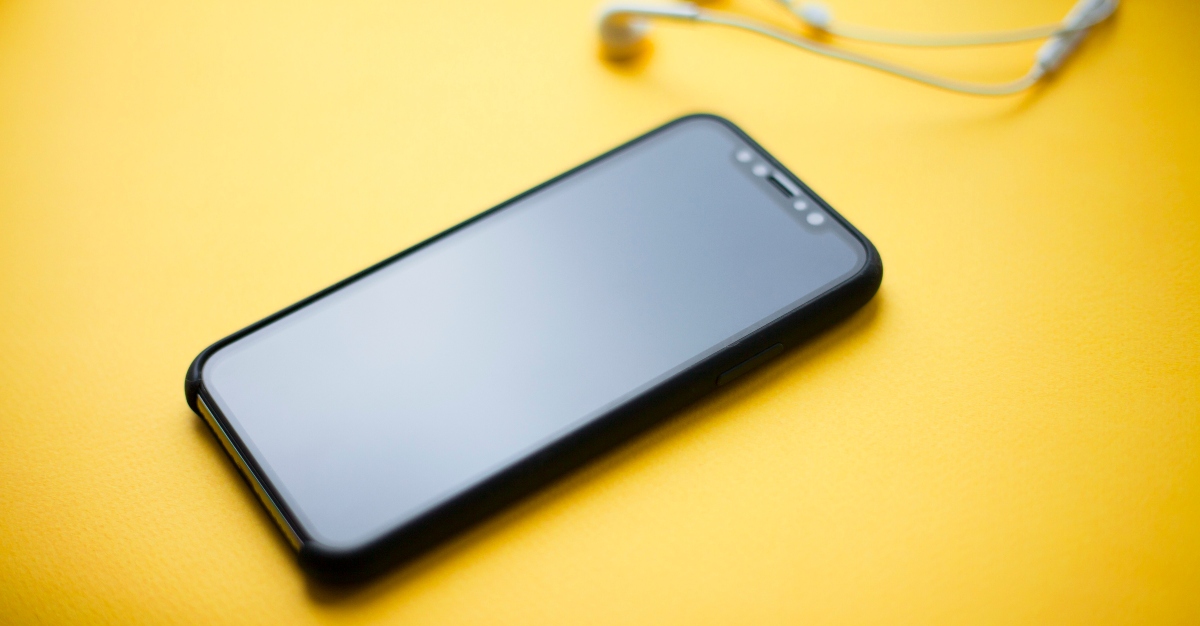 You probably already use a phone while at the airport. It may hold your boarding pass or play music for that long line through security.
But, what if an iPhone could also replace your passport?
Although the idea is still in very early development, Apple is planning a future where your phone acts as a passport. Sound surprising? It seems to be a smart technological move for passport holders and Apple as well.
---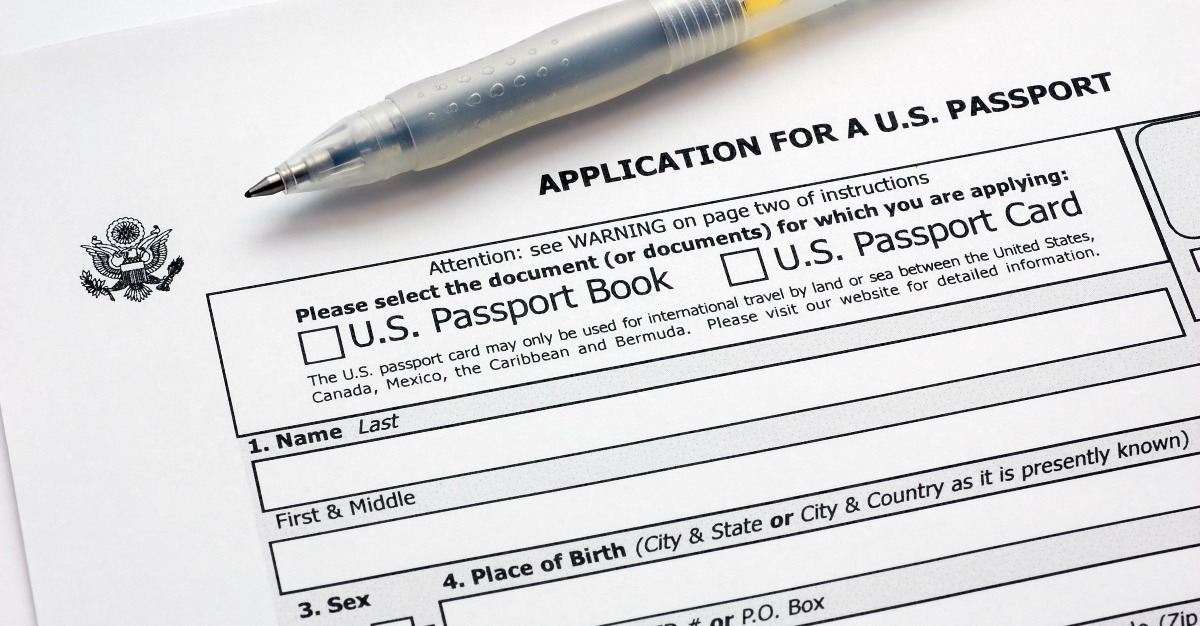 A United States citizen who's used to traveling the world is likely familiar with the country's passport. That also means they've seen the many steps to get that passport.
Before applying, travelers need to know the rules for that travel document and fill out the necessary information for a passport. From there, the approval process can take up to six weeks. If all the rules in place by the Department of State were followed, then it's not a difficult process.
---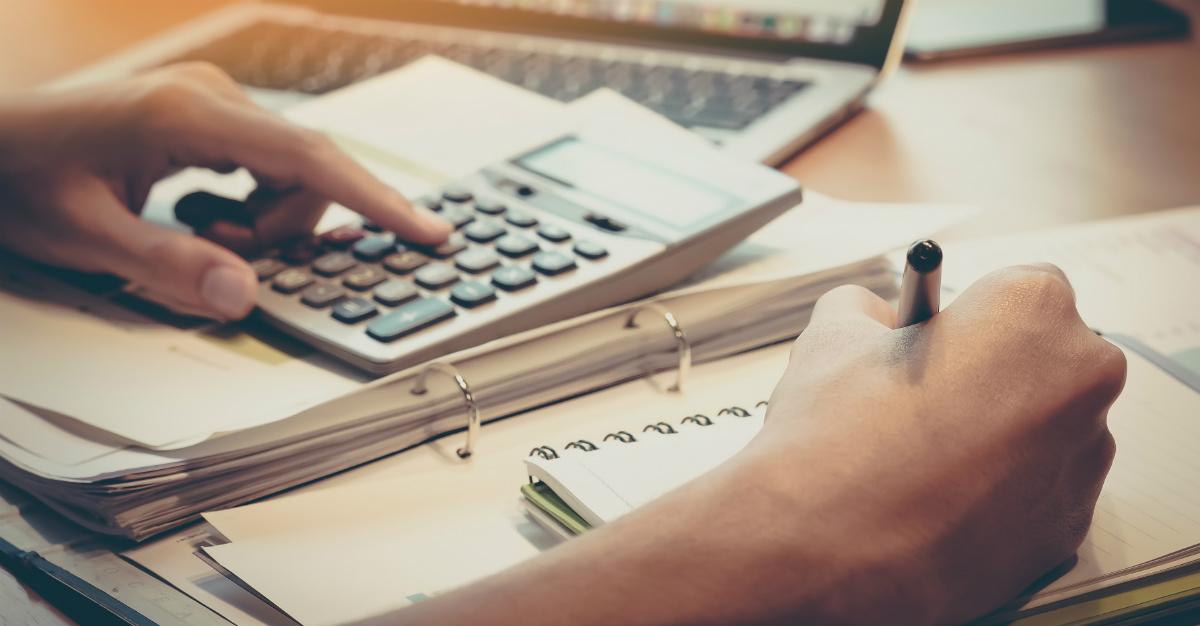 In 2015, the Fixing America's Surface Transportation Act (FAST Act) was passed by the United States Congress.
Although it received little attention at the time, this FAST act included a rule for travelers in debt. If you owe a significant amount in tax debt to the IRS, the U.S. State Department has the right to deny you a passport. The government could even revoke your current passport.
---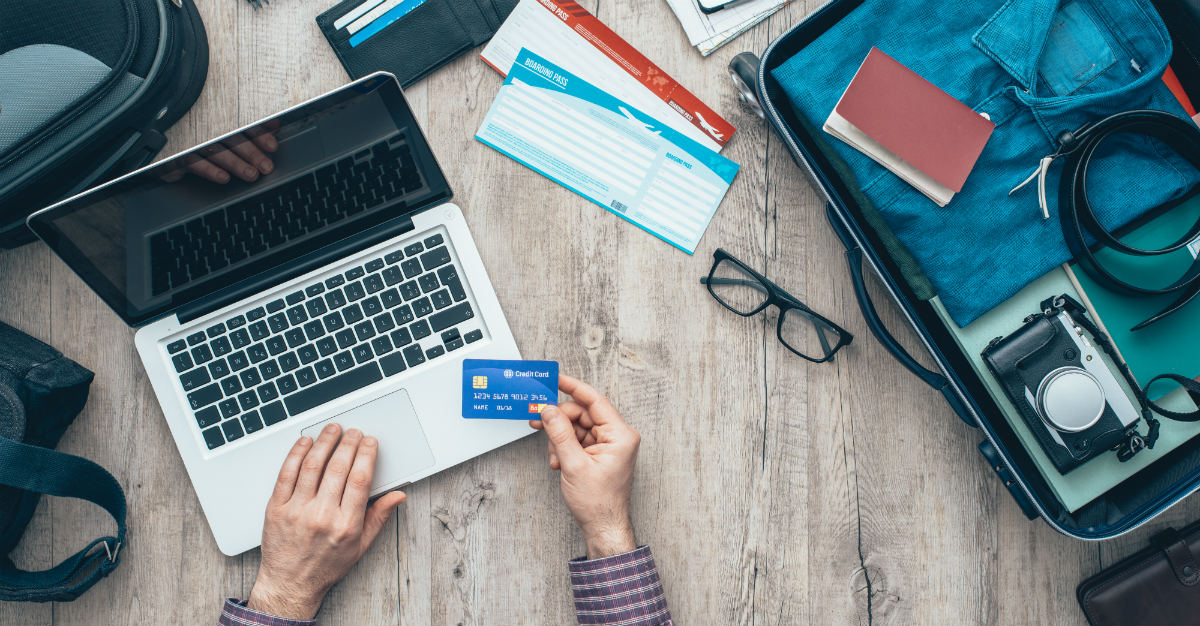 Most travelers are familiar with acquiring and using a passport book, as it's required for international air travel.
But, when you refer to a passport for international travel, there is an option besides the booklet. A passport card is also available for certain travel situations.
United States citizens can get either a passport book or a passport card for their travels abroad.
---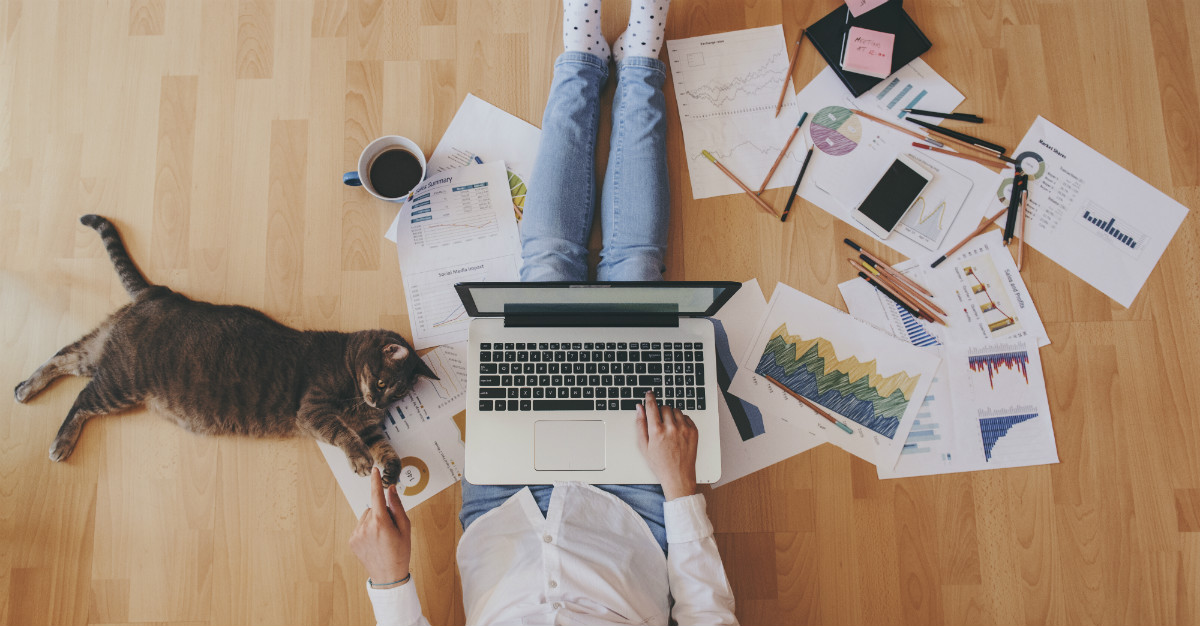 It's becoming more and more common for employees to opt out of the typical, 9-to-5 work life. Instead, people are embracing the life of a digital nomad.
These digital nomads don't rely on an office environment or set schedule. All that's needed is the internet and their job.
---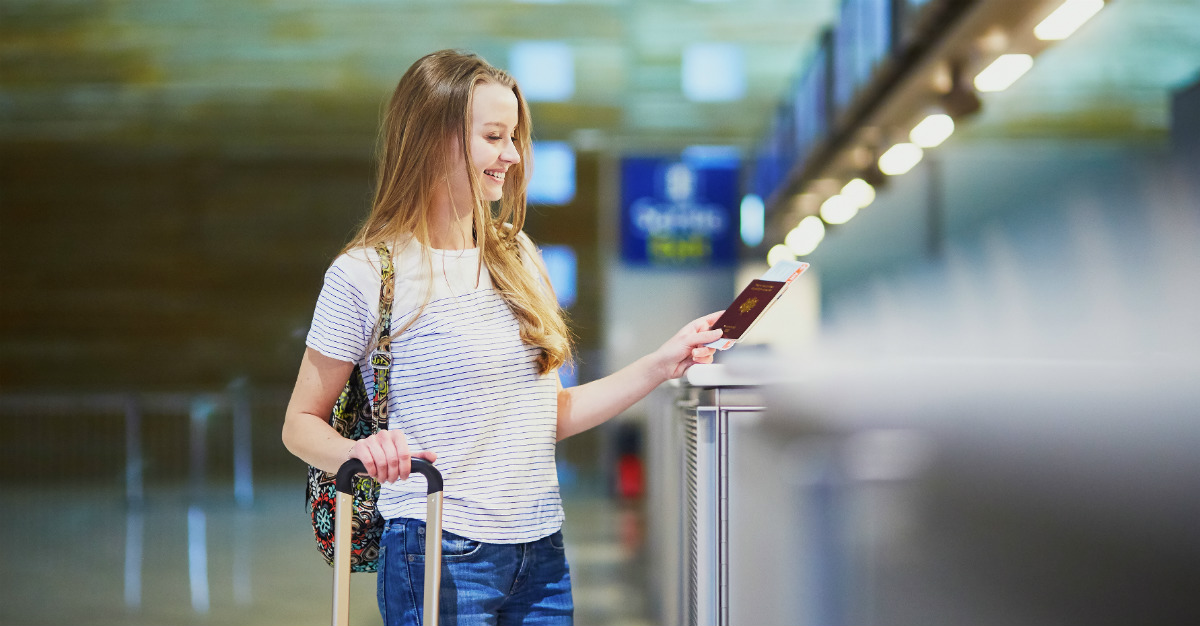 Many travelers have experienced a certain panic when planning their international trip. Days before they're supposed to leave and they realize that their passport has expired or they forgot to get one in the first place.
Luckily, there's no need to panic. There are ways to get a passport in a short amount of time.
---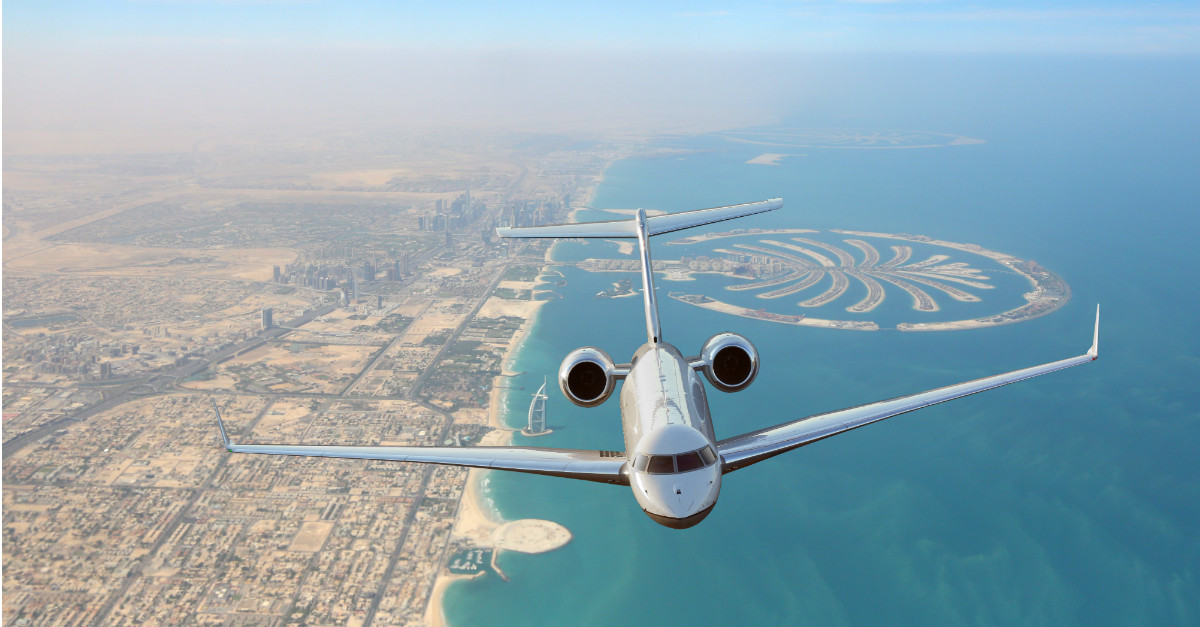 Now, more than ever, employers are seeing the benefits of covered stopover trips for their employees, but their not the only ones.
Looking to encourage stopover trips in Dubai, the United Arab Emirates started offering free transit visas for tourists. As of June 2018, the visas are valid for 48 hours at a time. The new transit visa doubles that allotted time to 96 hours for the price of $10.
---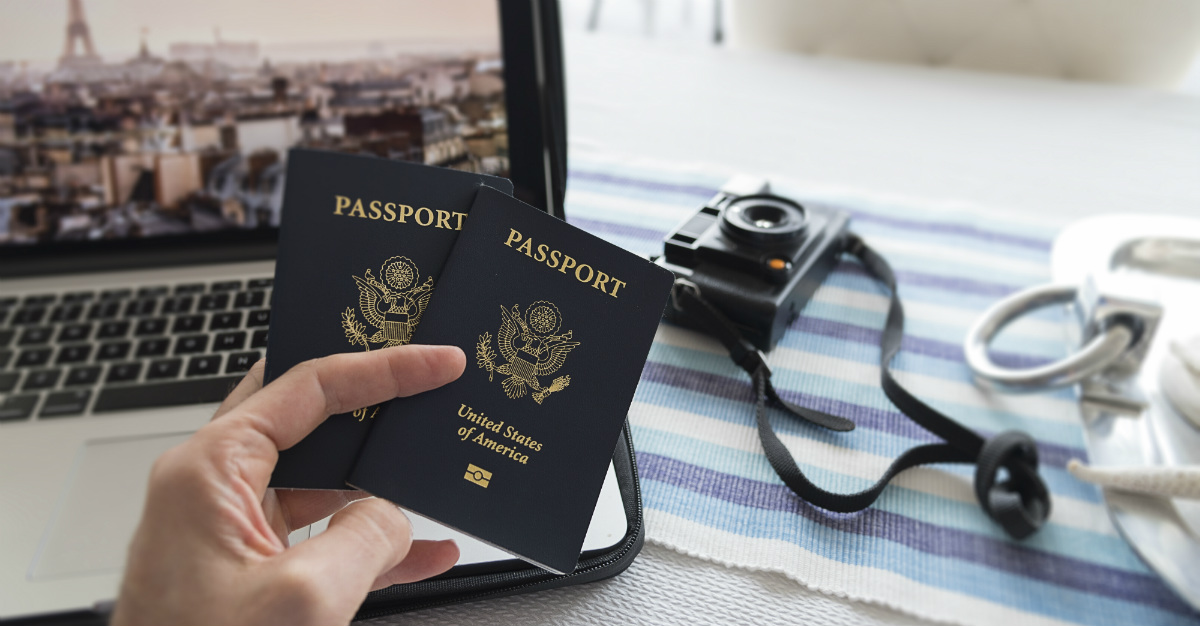 Movies may make you think that owning various passports is some sign of illegal dealings.
Believe it or not, there are many reasons why you may need to have a second passport. And no, none of those reasons involve identity theft. That's still illegal.
Having two passports has its advantages and disadvantages. It can help you gain more access to different countries, it could waive potential visa fees, and you will be able to stay in the country for a longer period of time.
---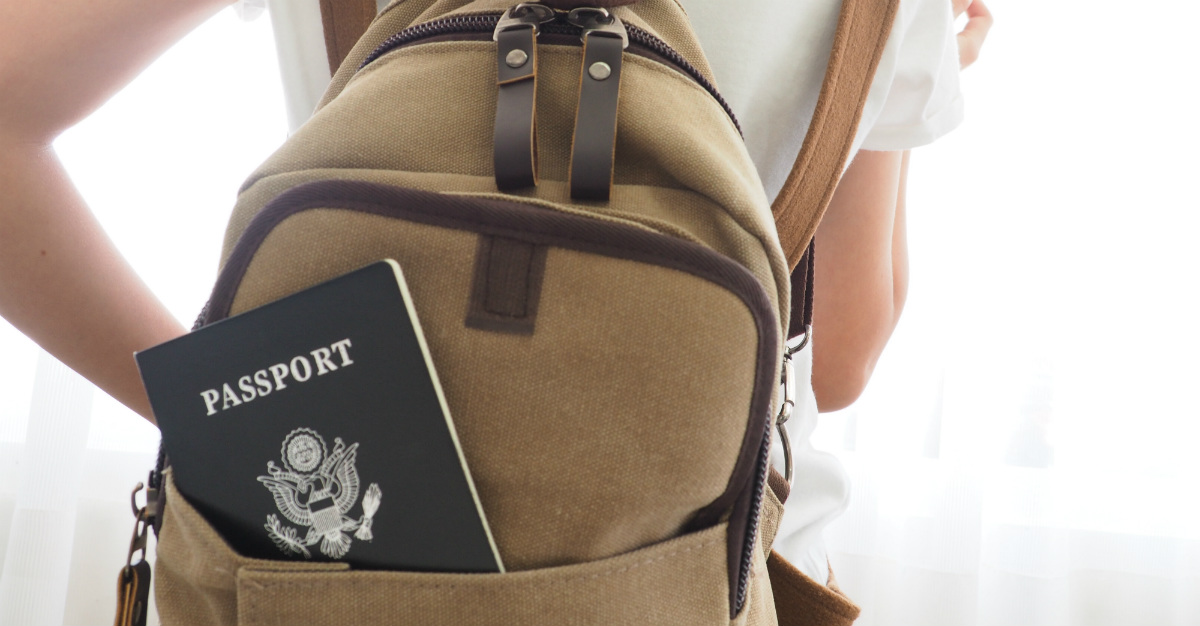 It may sound like a simple thing to avoid, but many travelers seem to have a habit of losing their passport while traveling. It happens more often than you might expect.
The Daily Mail recently reported about a young couple who ran into that problem while on a holiday. After the flying to Greece together, the couple was immediately forced to fly back home after leaving both of their passports on the plane.
---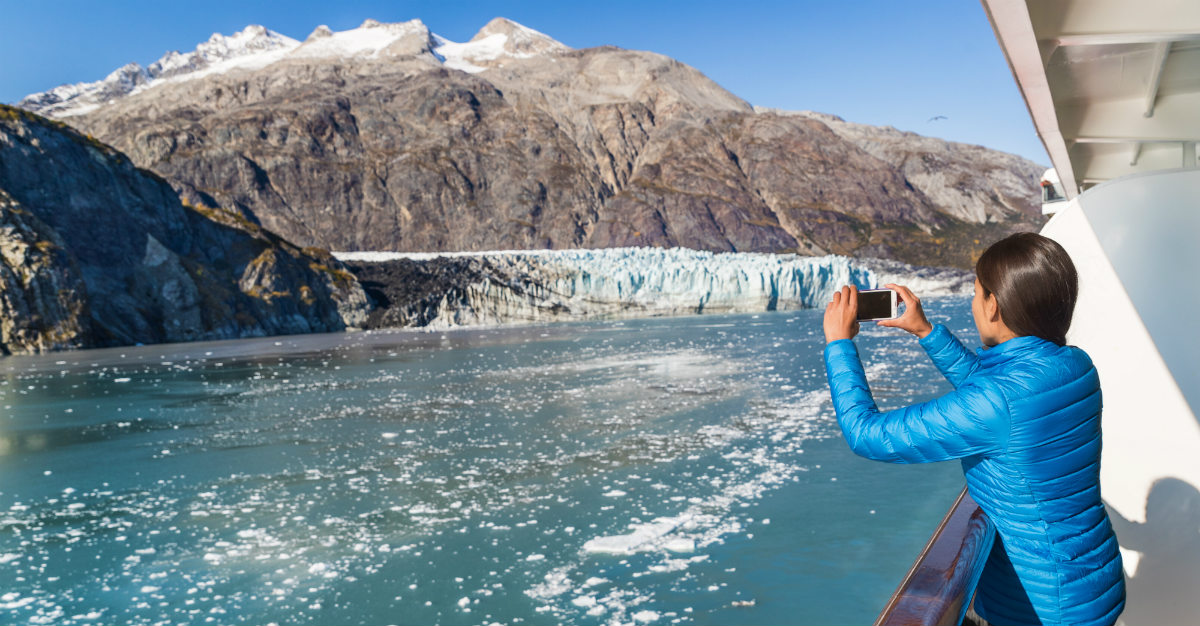 The middle of summer? The coldest parts of winter? Just before the doldrums of spring or fall? It's never a bad time to start planning a cruise.
An escape on a luxury boat can not only get you to new, foreign destinations, but offer an escape from the busy everyday life. The massive ships keep an ideal rhythm across the sea. You're able to explore the activities aboard the ocean liner along with the fun that's near a dock or port.
Before enjoying the fun of a cruise, there are a few keys to the planning. There's sunscreen, comfortable clothes, a swimsuit and of course, your passport.
---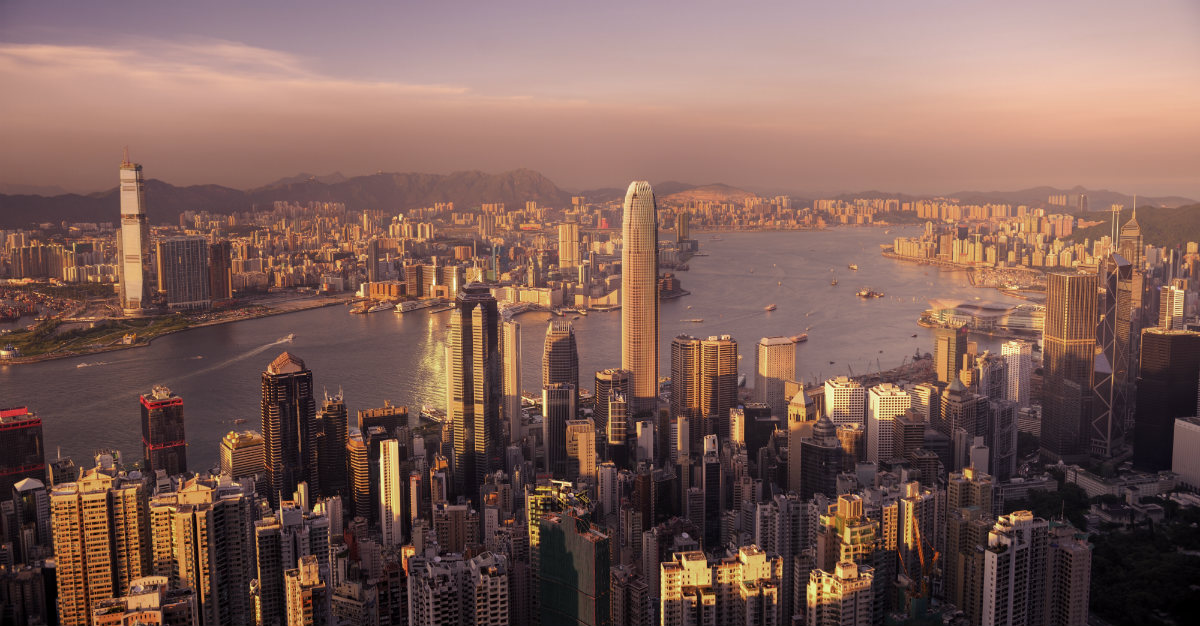 Many people can now unlock their phones with just their face. Now, the same technology could help you travel between territories.
Chinese officials are working to create a new electronic-based system for citizens to travel to Hong Kong. The technology would allow the travel using only a scan code and a person's face.
---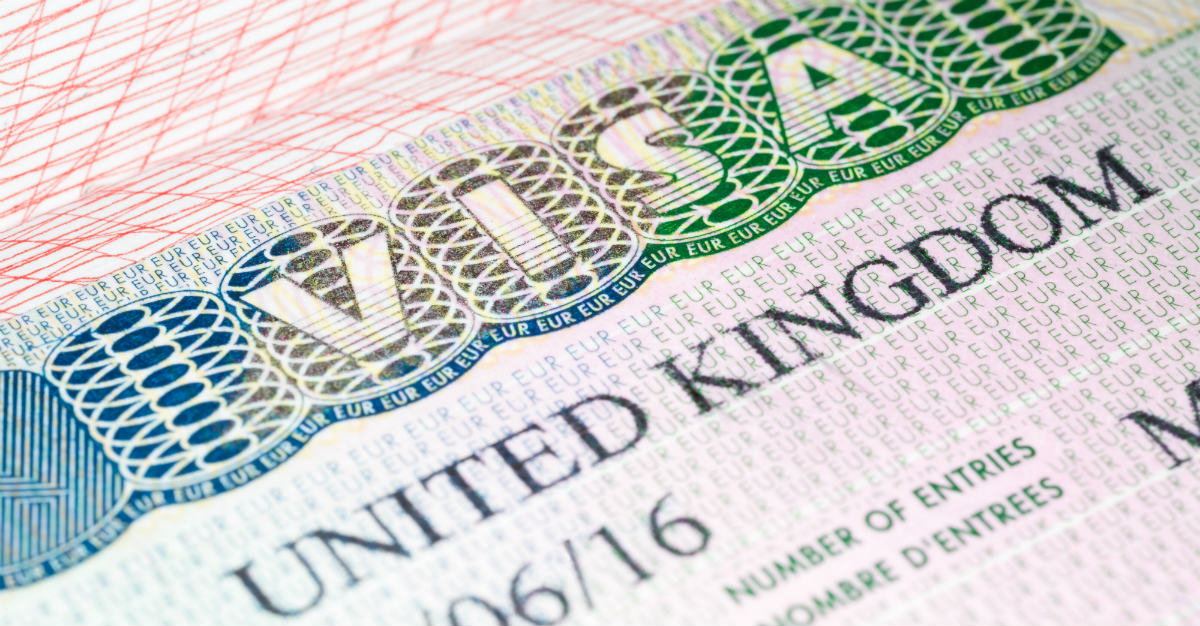 Hoping to attract more entrepreneurs from other countries, the United Kingdom is offering a new visa program. The program speeds up the visa process for foreign businesspeople looking to launch tech programs in the U.K.
As part of the new program, officials will provide visas for those looking to start the new businesses by 2019.
---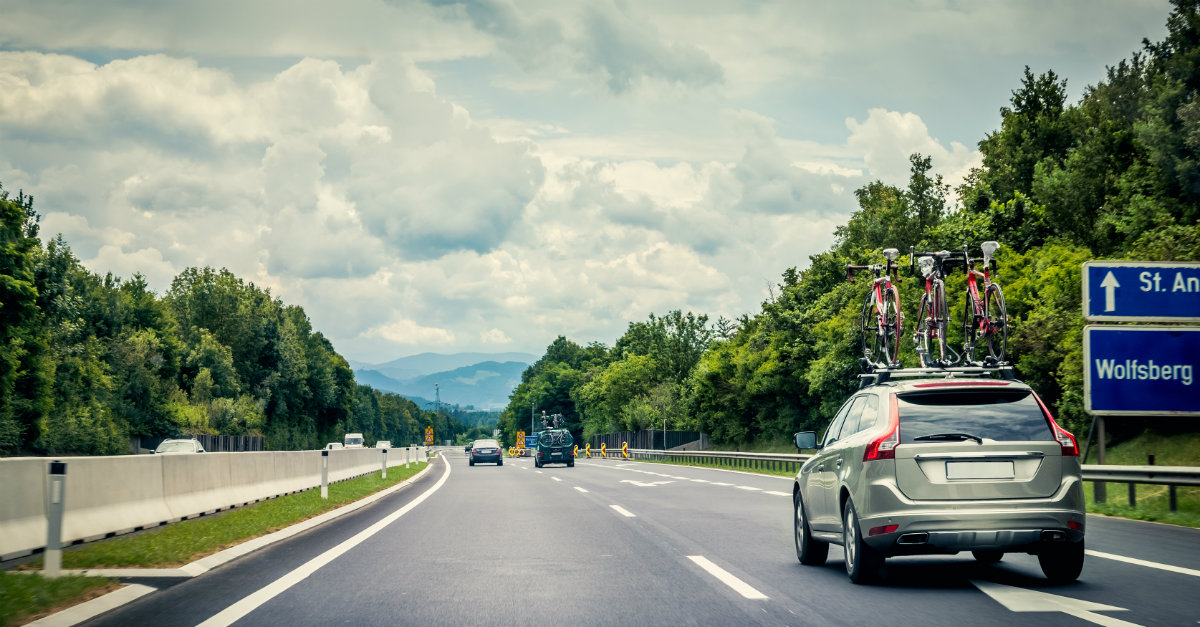 With almost 200 countries in the world, we know that some laws are going to differ.
Many people would argue that the traffic laws in the United States are up to code, although some think a few of these statutes need updates. But, what about driving laws in other countries? Are they that different from the traffic laws in the U.S.?
Well, let's take a look at some the other countries' relatively odd driving rules:
---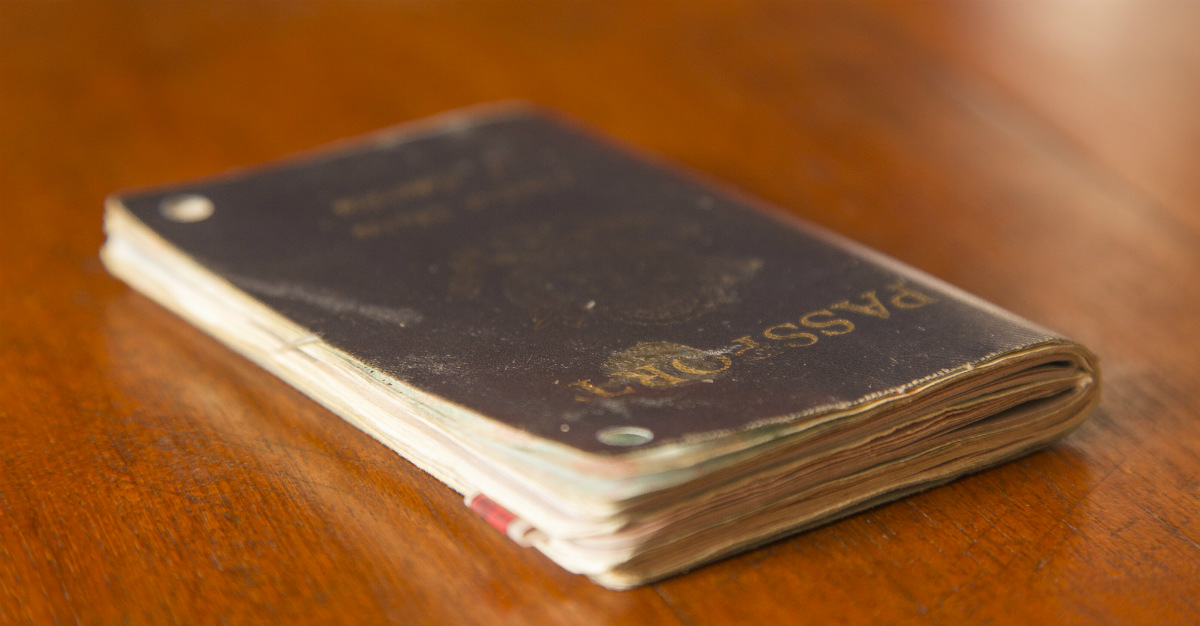 Assuming you take a lot of international trips, your passport can tell quite a story.
Just surveying the many stamps in it can bring up memories of those getaways. You may experience a flood of happy memories and unique experiences that will last you a lifetime. You reminisce the pains you took of planning each vacation and how extraordinary it was to travel to these lands away from home.
---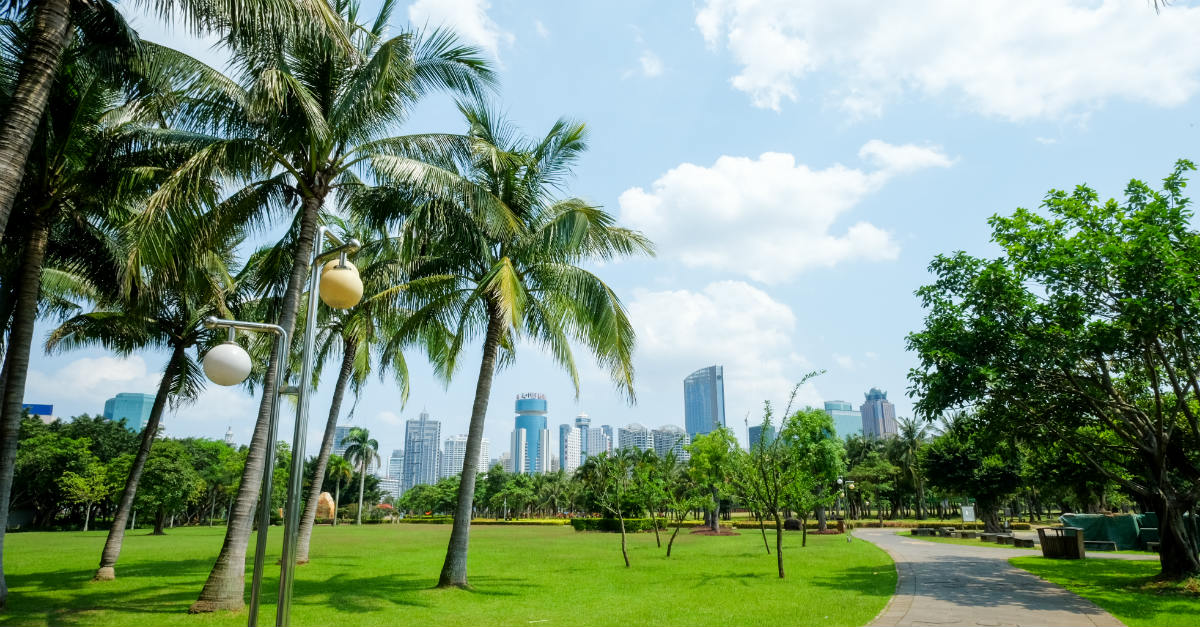 To boost its tourism industry, China recently opened visa-free travel to Hainan Island for citizens of 59 countries across the globe.
While interest in Hainan Island is expected to drive travelers to China, it could help the industries for other countries. The United States is a part of that exclusive group of countries. Resorts, airlines and property developers all hope to benefit from the new visa program.
---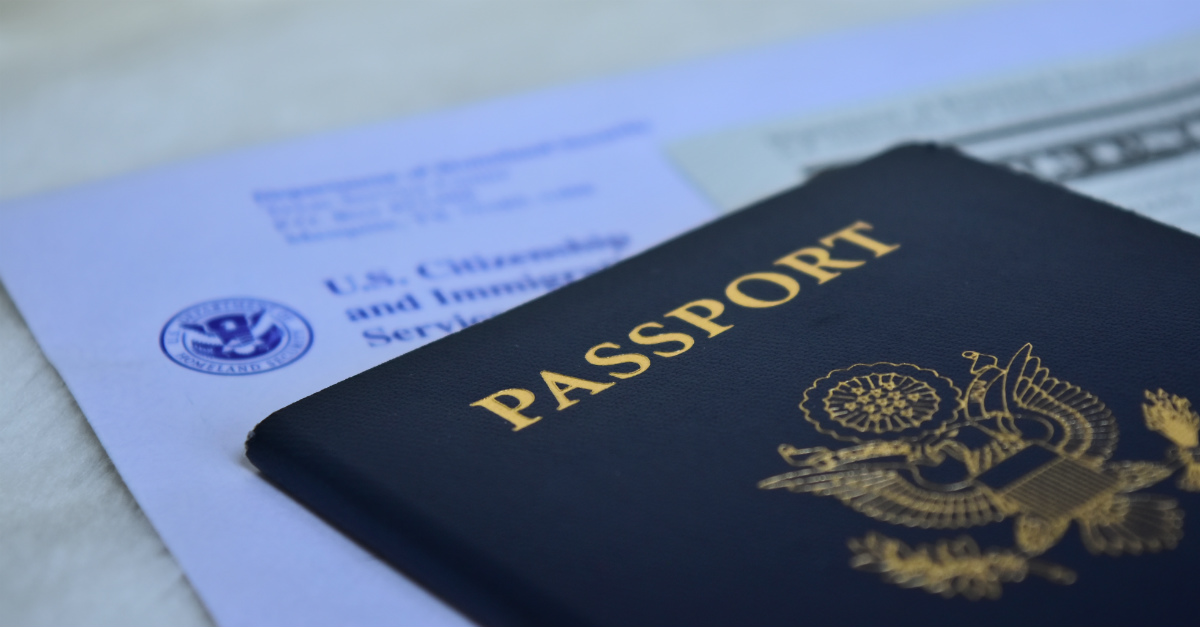 People enjoy traveling, whether it's by trains, automobiles, ships or airplanes. In most situations, when you leave the country, a valid passport is required to enter another nation. Some people think that obtaining a United States passport can be processed in a snap with advanced technology at our fingertips.
Unfortunately, this is not the case. Applying for and receiving a U.S. passport takes time and follows a particular procedure.
As it's a timely process, you may be hesitant to replace your current passport. Even a relatively old travel booklet is usable, depending on any personal changes.
---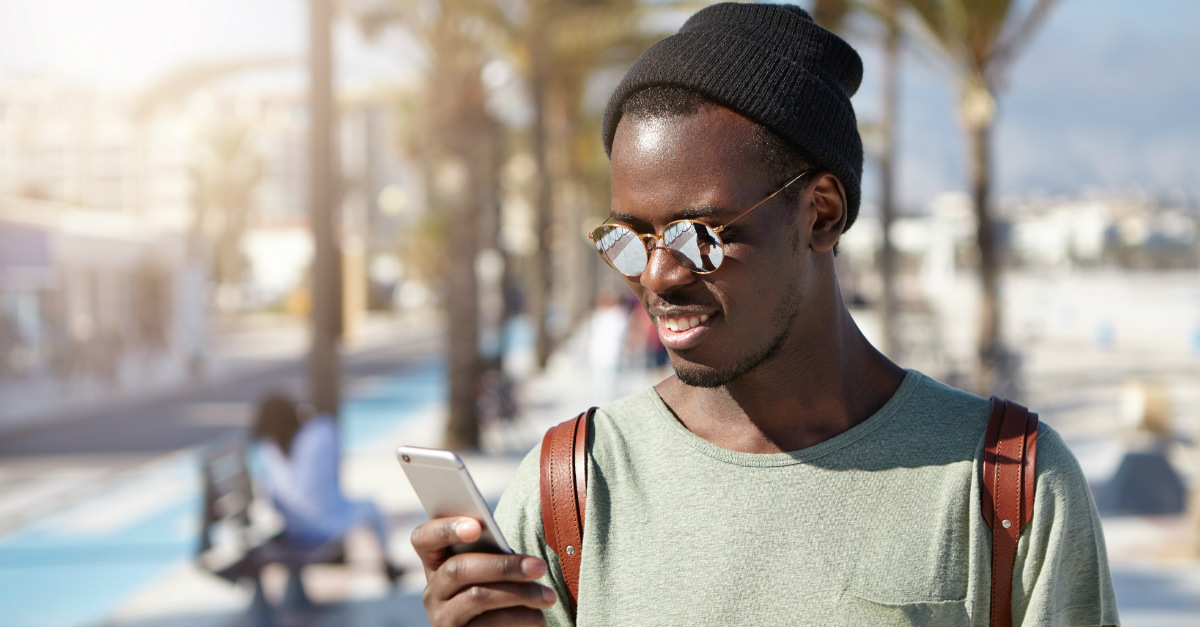 The summer travel season is coming up, and if you're doing an extended trip overseas, it's time to start planning. It's often the least fun part of the vacation process, but you'll have to make a list of all those travel needs.
Obviously those include plenty of clothes and personal items, but what about communication? The means by which you call home and send some text messages?
---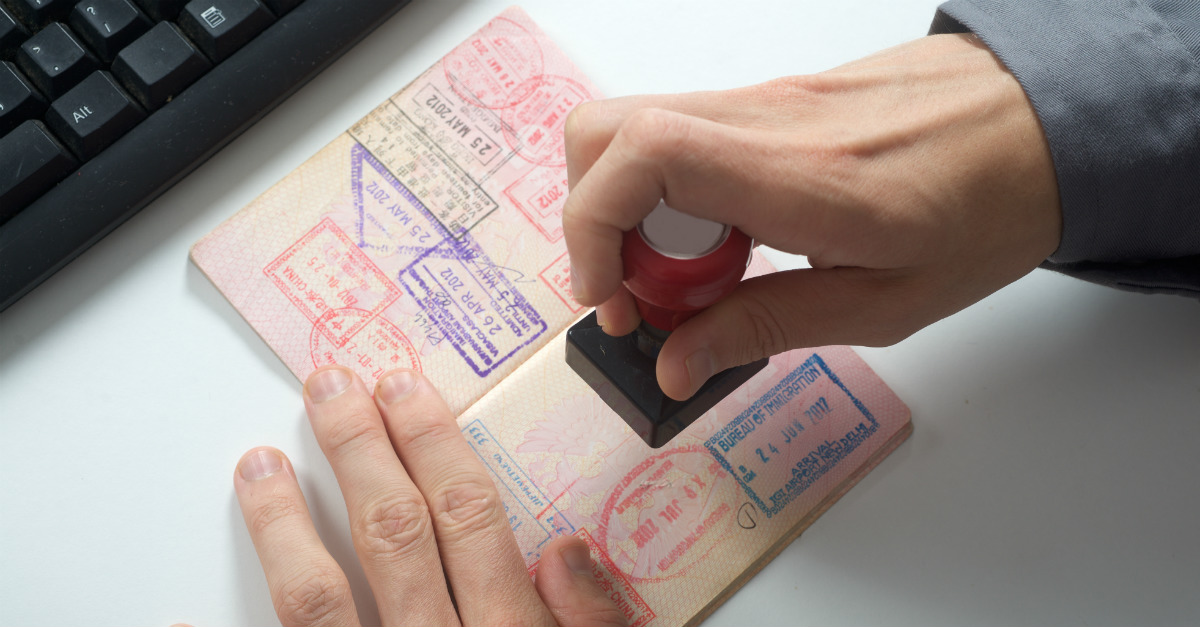 Passport stamps have always been a way to show off your travels to friends and family. The stamps have long been regarded as a time-honored souvenir of your time abroad.
Receiving stamps at customs has always been a routine thing for travelers. Just one more step before a traveler can start an adventure in a new country.
But, many countries are skipping the practice and opting for alternative methods to track travelers.
---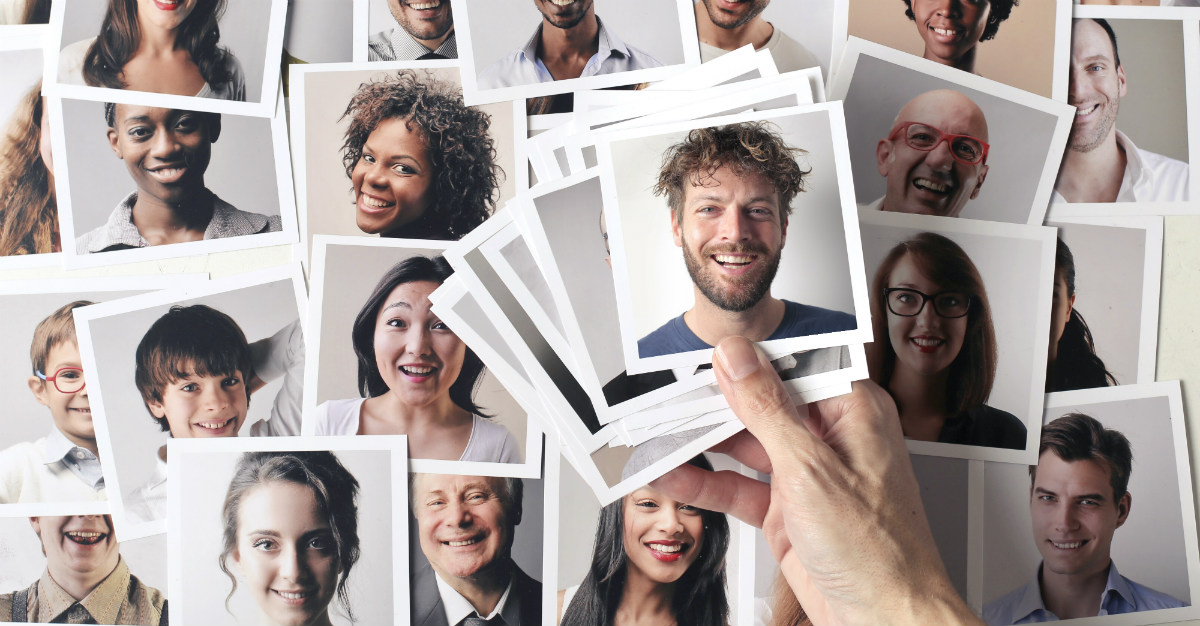 Imagine you need a quick escape to another country. Maybe you're in dire need of a vacation or perhaps committed the perfect crime and looking to run. Everything's set for the getaway – except for your passport. Before taking the newfound spoils to a desert island you've set up for the escape, you have to get your passport and passport photo.
If this part isn't done right, it could really slow you down.
---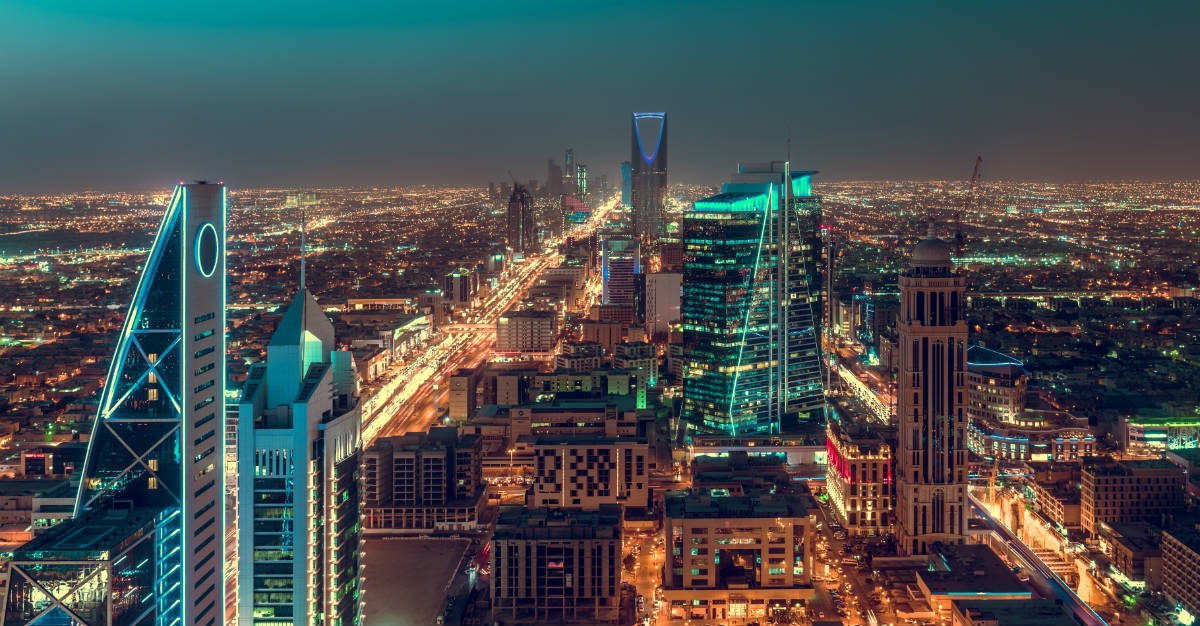 Working to boost its tourism industry, Saudi Arabia has decided to issue its first official tourist visa as of April 1, 2018.
The move opens up travel to people of all backgrounds, a sharp change for the restrictive country.
---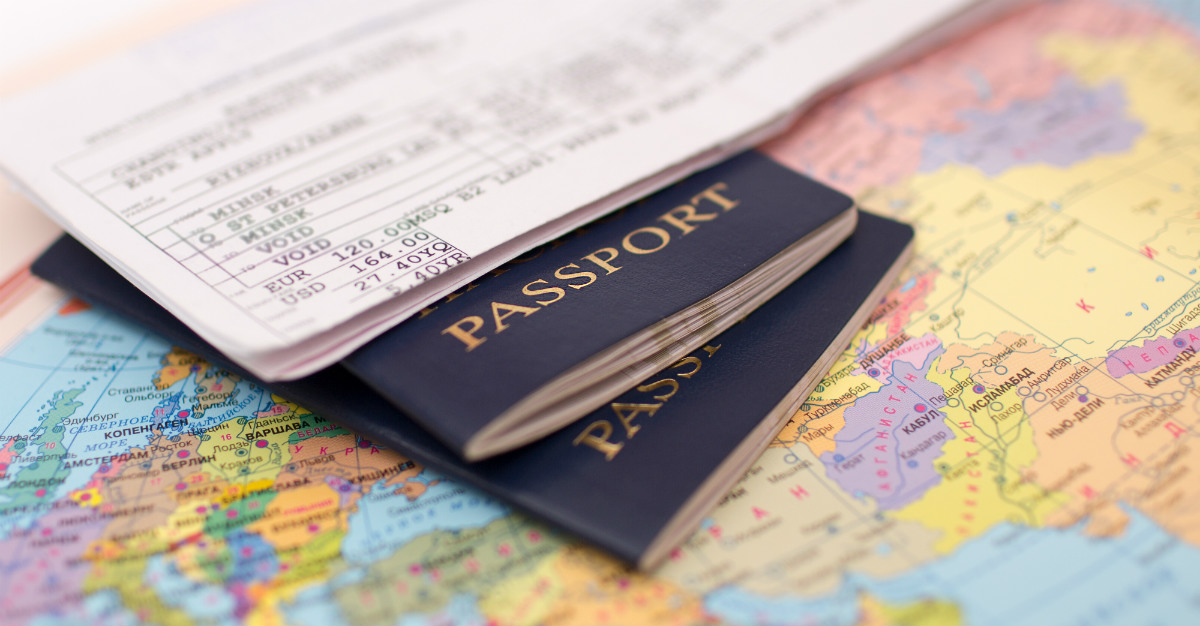 In the United States alone, over 100 million people own a passport. And that is just a fraction of the travel booklets owned throughout the world.
But, have you ever wondered which passport is the most rare, exclusive and sought-after document in the world?
---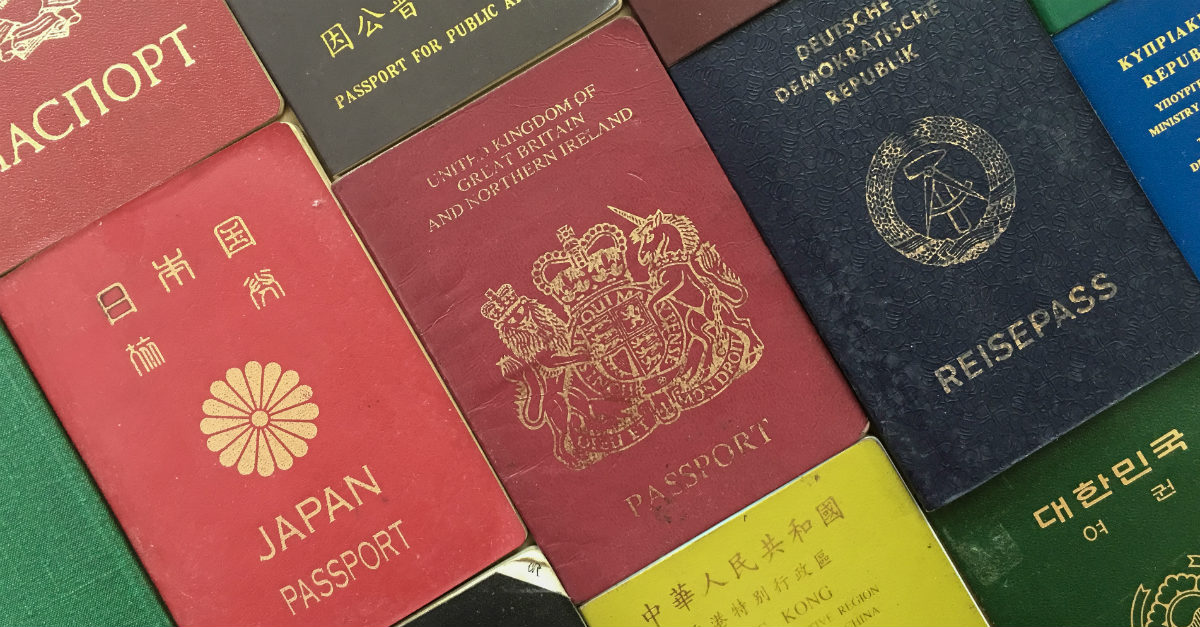 Most people need the break that comes with travel. And with that recess from daily life, they must decide on a mode of transportation for their trip.
Depending on your destination, traveling by car or by airplane are by far the most convenient. But, if that holiday takes you overseas, your destination could will almost definitely require a passport.
---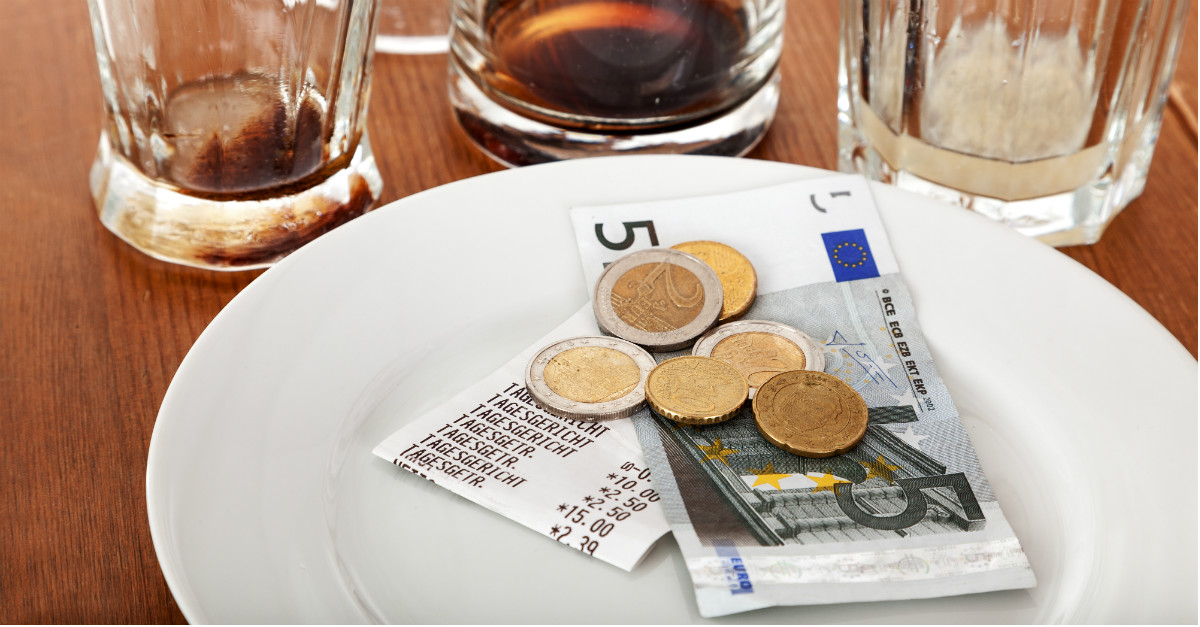 In the United States, tips (ranging from 15 to 20 percent of the total bill), are a necessity. Since most servers in the U.S. typically make less than the minimum wage, they expect to get a tip for their service.
While a 15 to 20 percent tip is needed in America for most situations, it may be considered out of character (or even rude) when abroad.
---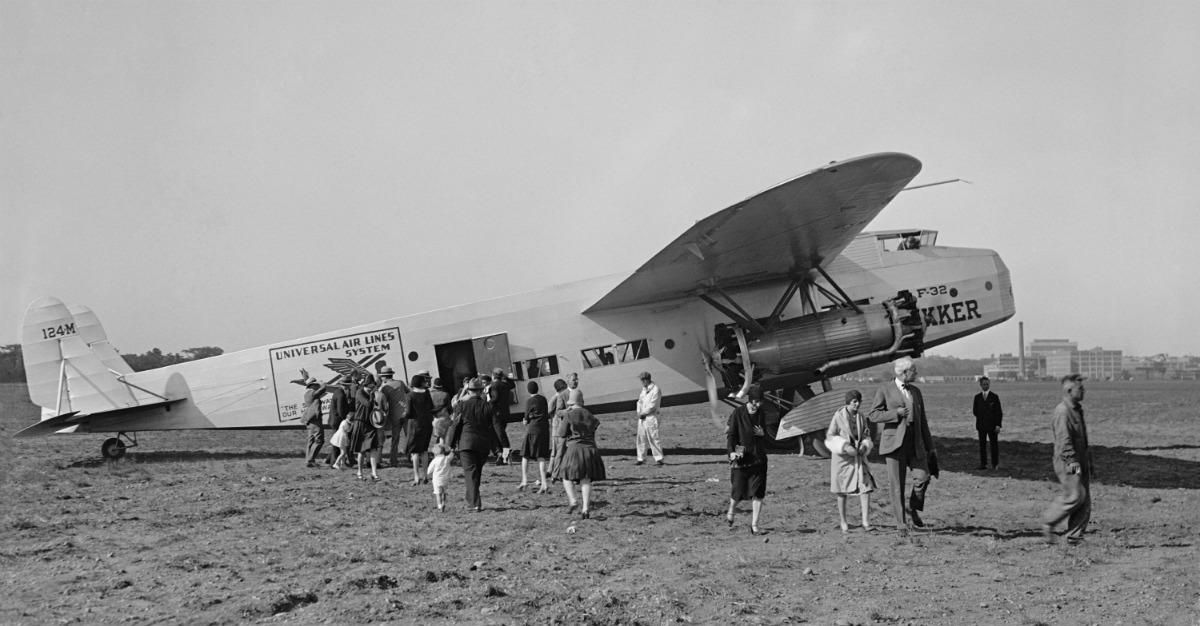 The concept of a worldwide passport standard isn't actually that old. In fact, the system began less than a century ago.
The standard emerged for the League of Nations shortly after World War I in 1920. With the war over, many countries looked for any solution to maintain peace.
Leaders in government around the world made some changes to achieve this goal.
---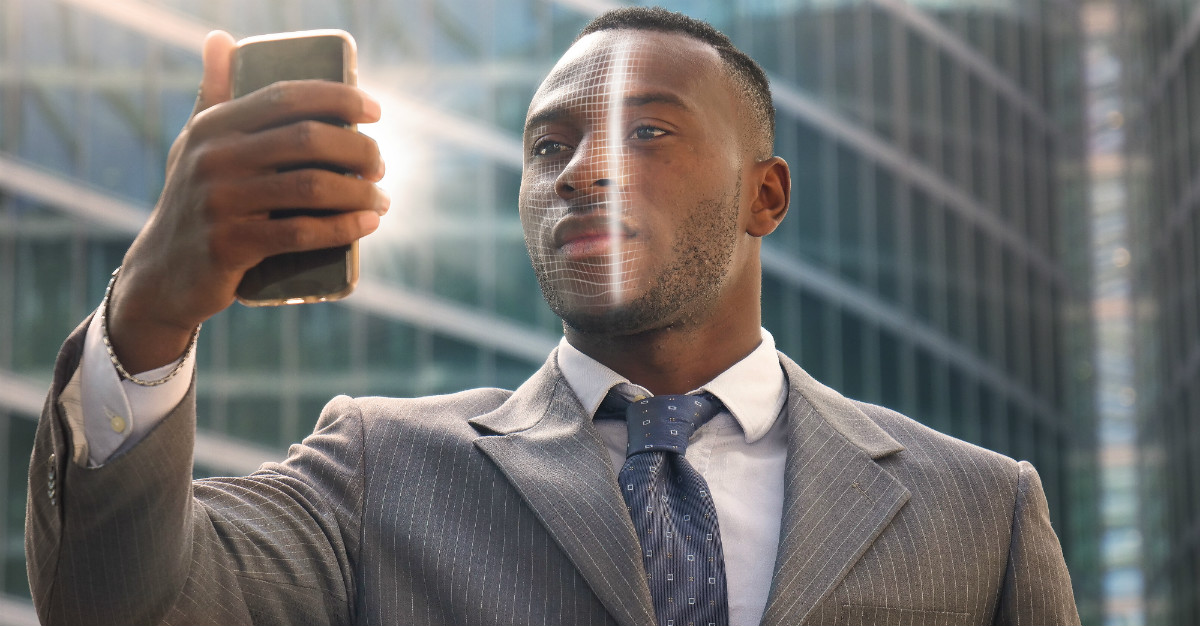 You may have already started using biometric face recognition for your phone. It may sound unusual, but the new technology may soon be a viable replacement for passports.
Researchers boast speed for the new technology. Miami International Airport tested the biometric screenings for travelers heading abroad. According to the Miami Herald, the airport screened 10 passengers per minute using the tech.
---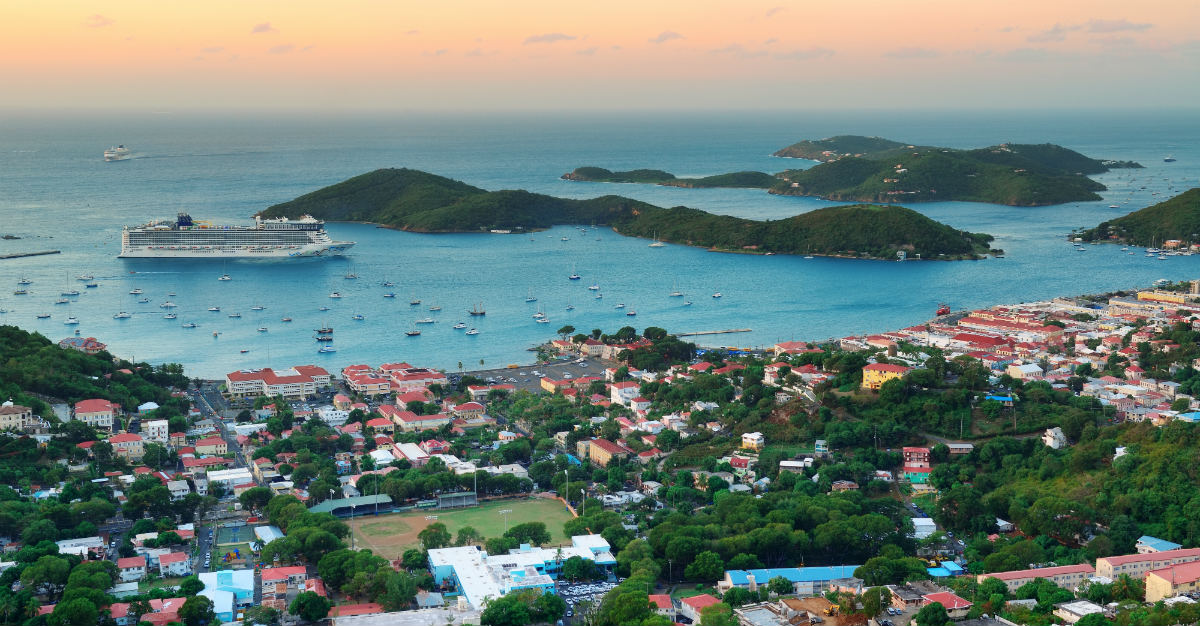 With summer on the horizon, you might be a planing a trip to the Caribbean.
You've probably already planned to bring some essential items for the getaway. Sunscreen, a bathing suit and sunglasses obviously. A fishing pole or hiking gear if you're more adventurous.
And a passport, of course, at least for many Caribbean islands.
---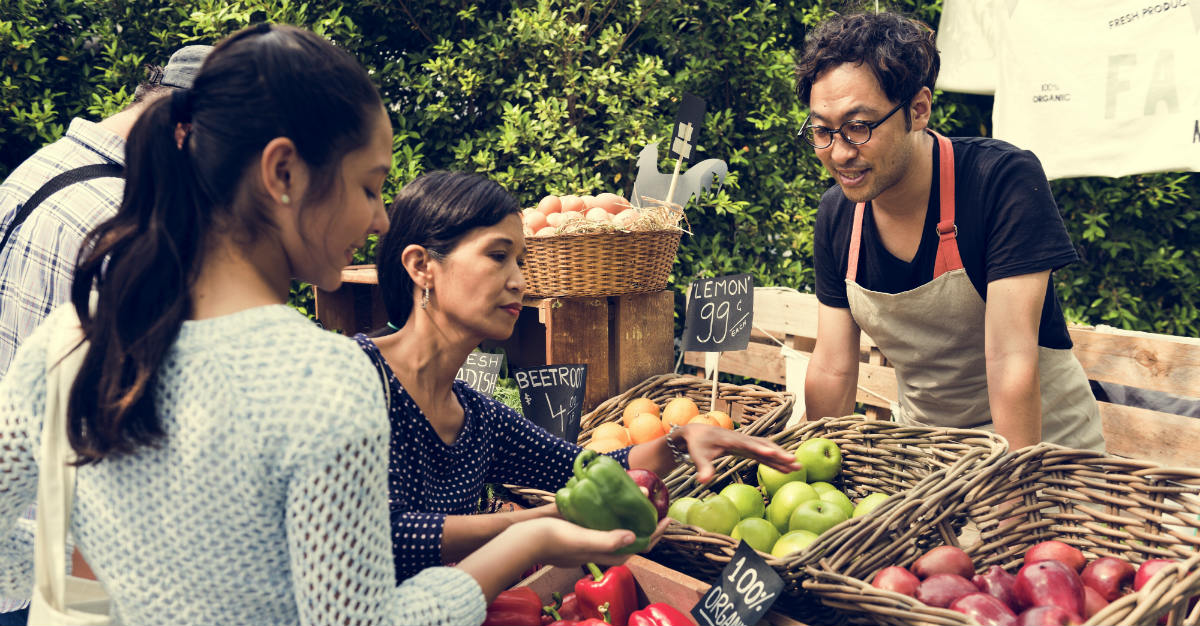 International traveling comes with so many new sights and sounds, but it also comes with lots of new tastes. For many, one of the best parts of traveling is not sight-seeing, but trying the different flavors of a brand new culture. In fact, some people even take trips and tours completely based on their love of food.
Unsurprisingly, there can be major side effects to all the eating when traveling abroad.
---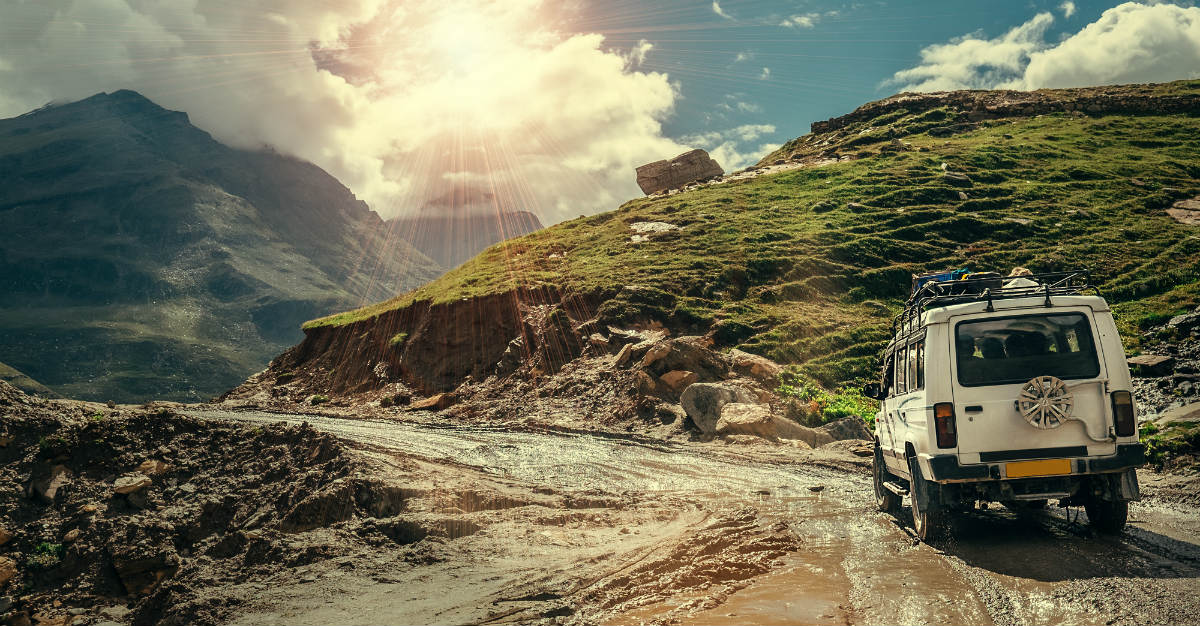 There's something romantic in the idea of driving through back roads in the countryside of a foreign land. This may stem from the loads of films boasting picturesque views of couples driving along the coast.
But, movies always leave out the logistics behind how to have such magical moments.
Driving abroad – whether for business or pleasure – can be as fun as it looks, but it helps to be prepared.
---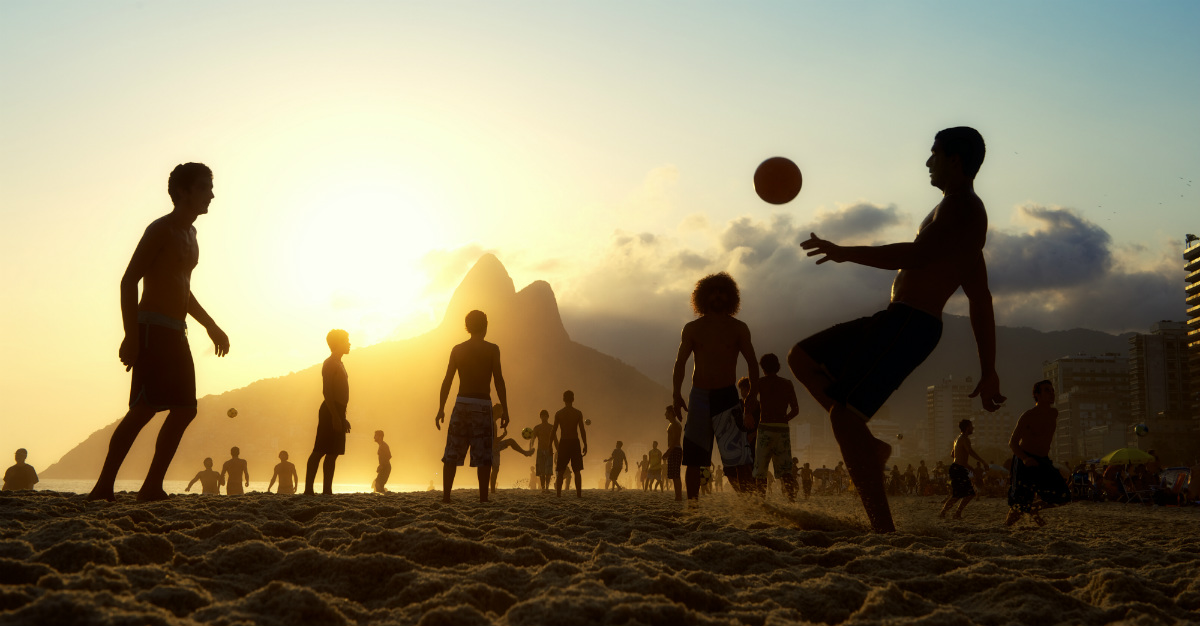 Hoping to increase its flow of visitors, the Brazilian Government recently introduced a new e-visa program.
Announced in September 2017, the program has already been available for citizens of Australia, Canada and Japan. With a focus on American travelers, citizens of the United States can also get an e-visa to Brazil.
The new visa program also includes an estimated price drop of 75 percent. Along with that lower prices, the visa process, that's usually lengthy, should be much easier.
---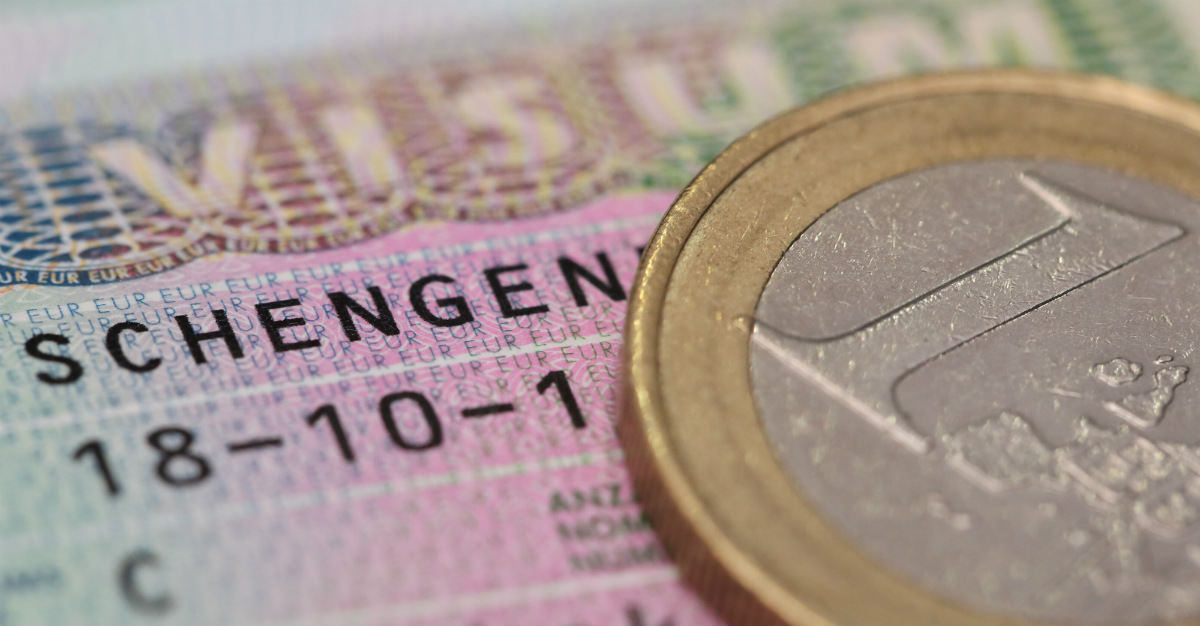 Signed over 30 years ago, the Schengen Agreement freed up travel throughout Europe. Well, not the entire continent, but in the many countries that signed to create a large area free of internal borders.
The treaty was signed in 1985 in the town of Schengen, Luxembourg by five of the ten-member states of the European Economic Community. After coming into effect, the treaty would allow citizens to travel among these countries without a passport.
---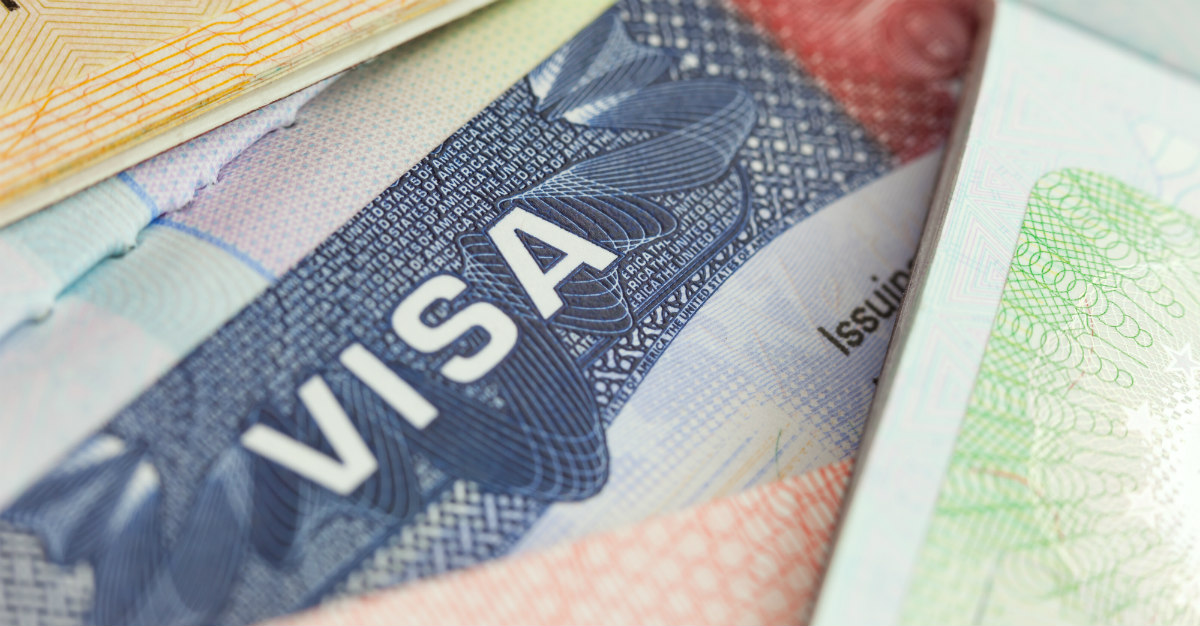 When it comes to traveling overseas, the host country often requires a visa, especially if you're planning to stay for an extended length of time.
Obtaining a visa used to mean going to the embassy or consulate's office with mounds of paperwork in tow. There's also an option for travelers that are fine with waiting from home. But, this forced them to anxiously wait for months on end as the documents returned from a foreign country. Thankfully, in the modern age of technology, more countries are beginning to accept electronic visas.
---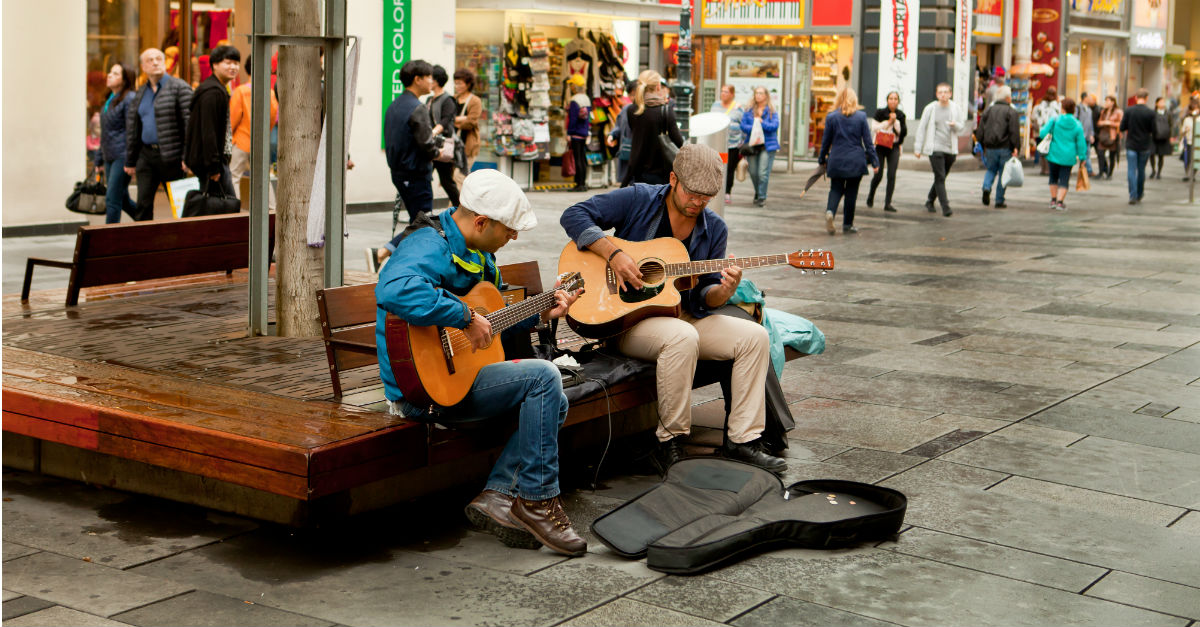 Do you ever wonder how so many people can afford to travel and visit far off lands?
Traveling is a great way to recharge your batteries; relax, take in the scenery, and soak up the sunshine and fresh air. Unfortunately, not everyone can afford the travel expenses and they miss out on some grand sites to behold.
Well, there is an option for cash-strapped travelers. How would you like to make some money while traveling?
---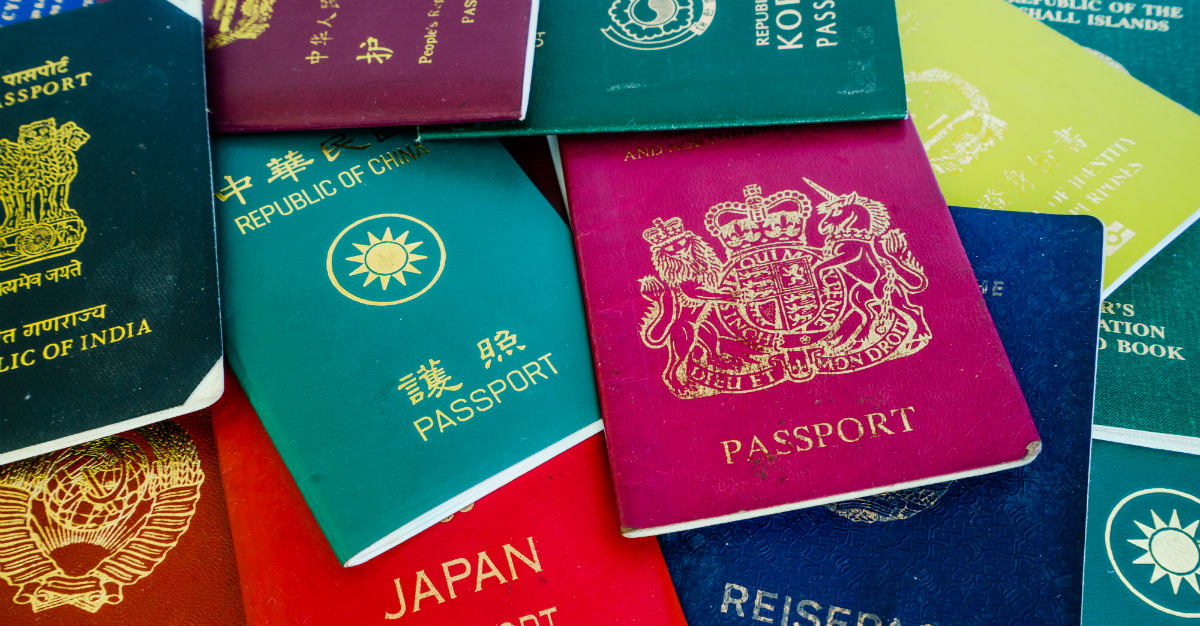 Not every passport is the same. In fact, some countries have passports that are far more respected than the documents from other areas.
A passport from Germany, the United Kingdom or Singapore will get you into just about any country across the globe.
---