Passports and Visas service is temporarily suspended
Due to COVID-19 and the health of our employees, we will not be accepting new applicants at this time. If you are inquiring about an application currently in process through Passport Health services, please contact us via this form.
When Do I Need a Passport for a Cruise?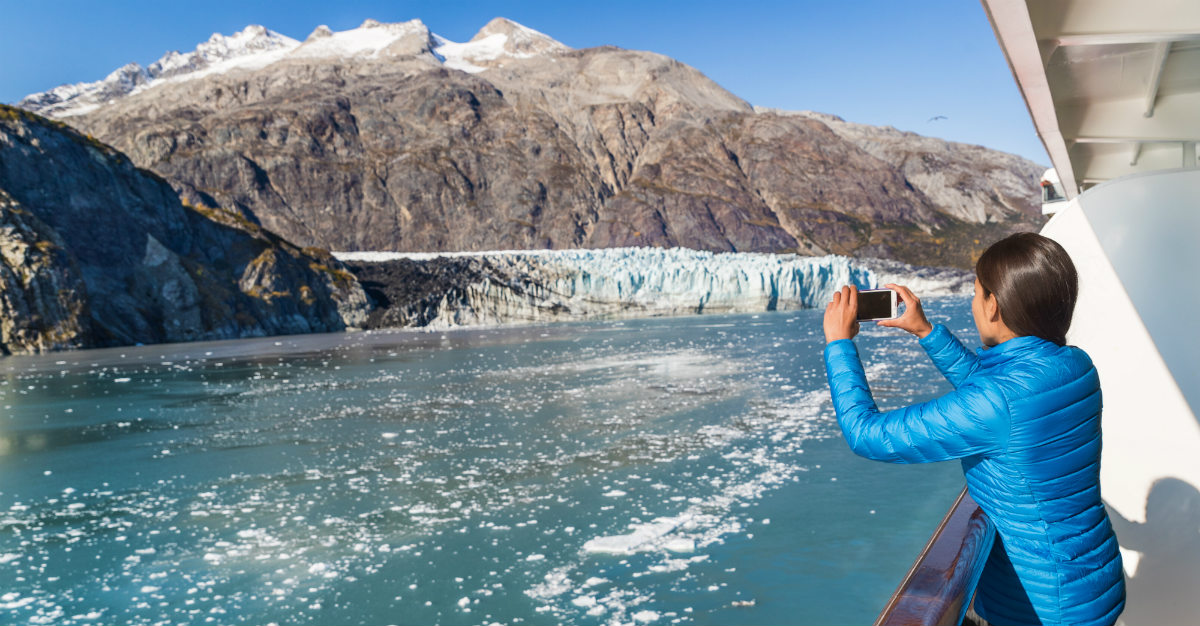 The middle of summer? The coldest parts of winter? Just before the doldrums of spring or fall? It's never a bad time to start planning a cruise.
An escape on a luxury boat can not only get you to new, foreign destinations, but offer an escape from the busy everyday life. The massive ships keep an ideal rhythm across the sea. You're able to explore the activities aboard the ocean liner along with the fun that's near a dock or port.
Before enjoying the fun of a cruise, there are a few keys to the planning. There's sunscreen, comfortable clothes, a swimsuit and of course, your passport.
But, not every port requires a passport. Research the cities where you're docking for any entry requirements.
Even in areas that don't need a passport, other forms of identification will be necessary. A photo ID issued by the government, like a birth certificate or driver's license, should suffice in these situations.
In most cases, you will need passport on certain cruises, but to help draw the line, here is a short list of cruises that require them:
United States citizens planning for a cruise that either embarks or disembarks in a foreign country—including Canada. So, if you go on a cruise from Los Angeles to Canada or Galveston to Mexico, you'll need a passport.
Sailings that begin and end in different U.S. ports. For example, if you board on a cruise ship in San Diego, and then stop in Seattle, you'll need a passport.
Cruises that cross a land or sea border into a foreign country, such as shore excursions. This would include Alaska's White Pass, the Yukon Railway train ride and day trips to smaller Caribbean islands.
The following are a few exceptions where you don't need a passport:
You don't necessarily need a passport if you are going on a cruise that embarks and disembarks at the same U.S. port. This exception only counts when you are traveling to Canada, Mexico, the Caribbean and Bermuda.
If you choose to travel without a passport, you will still need to show a government-issued photo ID (such as a driver's license) and proof of citizenship (like a birth certificate).
You can also buy a temporary passport as needed, but temporary passports are reserved for those who need one quickly, and don't have the time to get a standard one. Keep in mind, the process of obtaining a temporary passport can be difficult. A lot of extra paperwork is needed.
In emergency situations, such as sickness, accidents and mechanical failure of the ship, you will need to get a regular passport or temporary one for re-entry into the U.S. You can still return home, you just need to work with the proper channels to get one.
Generally, it's always a good idea to have a passport on hand while traveling. Not only could it help in an emergency on your current trip, but would save time and effort for trips in the future. The passport process doesn't prove costly, totaling less than $150 for even a first-time passport.
The mere thought of being stranded at a foreign port is reason enough to get a hold of a passport and avoid the hassle. Before enjoying the fun of your cruise, it's always wise to just do some proper preparation for the document.
If you are planning a cruise, Passport Health can help with any of your passport needs. Call us at or check out any of our other passport and visa services.
Written for Passport Health by Jerry Olsen. He has over 15 years of combined experience as a writer and editor in Salt Lake City. Jerry's writing topics range from health care, travel, life science to medical technology and technical writing.